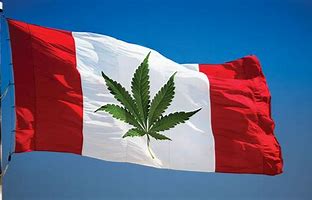 If you are an established U.S. based and registered cannabis company and want to be listed on a major stock exchange in Canada, there are some new opportunities north of the U.S. border that may be interesting.
At least, that is the goal of the Tormont Group, based in Toronto, which is looking to take vertically integrated or niche-specialty U.S. cannabis companies public in Canada. More specifically, he is looking for companies that have seed-to-stem, processing, marketing and branding operations in the U.S. and want to go public on the Toronto Stock Exchange and Toronto Stock Venture Exchange (TSVX).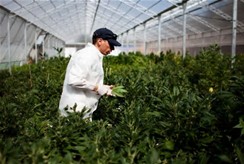 What is driving this rush is legalization. On Oct. 17, 2018, recreational cannabis became legal in all 13 legal jurisdictions, plus municipalities throughout Canada.  As a result, Canada became the largest country in the world with a legal national marijuana marketplace. Previously Canada made medical marijuana legal in 2001 and Prime Minister Justin Trudeau's government has spent two years working toward expanding that to include recreational marijuana. In addition to the legalization, a federal official said Canada will pardon people who were convicted of possessing up to 30 grams of marijuana, the now-legal amount to possess.
Greater Business Opportunities
As a result of legalization, Canada has streamlined the industry's banking and processes to make inter-province shipments of cannabis. The legalization is expected to draw in billions of dollars in investment, according to Patrick Wood, CEO of the Tormont Group.
"Canadian investors are very excited about this cannabis space and there is plenty of capital to deploy into the right opportunities," Wood said.
"Our goal is to identify U.S. based companies in federally legal and ancillary space to cannabis.  They are few and far between, in software, branding and distribution have already been perfected there in the U.S.  We have had a great success rate in funding, but we are far behind the U.S. in those areas, so our main drive is to find companies that currently operate in the legal Federal framework and want to come to Canada."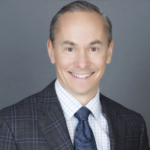 The process for an American company listing on a Canadian stock exchange is straightforward. The first step is to determine if the deal fundable from investors. The next step involves a legal review and audit of two-years of financial statements that comply with International Financial Reporting Standards (IFRS) and Generally Accepted Accounting Principles (GAAP) rules. "But the key thing is to identify the company that fits that mold," Wood said.
The entire process can take four to six months to go public and then the company can expect it to be trading about four weeks after approval.
As an example, Wood said his firm is now working with two companies to bring them to the Canadian public market.   One company, POSaBIT based in Washington, has developed a system that allows customers to purchase cryptocurrency through a dedicated console and then spend it in any store that accepts POSaBIT. Since it is illegal to use credit and debit cards to pay for cannabis purchases.
Wood also said he is working with a U.S. company that has an integrated seed-to-sale system that captures data buyers for companies that want demographic information, such as age, products purchased and zip code, on their purchasers. "That is the type of innovation that we do not currently have in Canada," Wood said.
Looking Ahead
While the Canadian market is euphoric today, Wood said that these valuations of publicly-traded Canadian cannabis companies cannot be sustained. One main reason is that Canada only has a population of 37 million, while California, another legal cannabis market, has a population of 36.9 million. As a result, Canadian companies will be forced to deploy capital in the U.S. and it will be supportive to the U.S. sector in a big way."
"The customer demand expectations in Canada are very outrageous and Canadian cannabis companies will be looking globally for opportunities to support their valuation structures," Wood said.
Despite the legalization of recreational cannabis, there are still issues with the ways medicinal cannabis and edible products are sold.  For instance, in Ontario province there are plans to introduce edibles, but it is "a long way down the road."  Similarly, medicinal cannabis has its own sales criteria category, so producers can sell directly to a medicinal processor, but for recreational use producers have to sell in bulk and not sell directly to customers.
The good news is that U.S. cannabis companies should find receptive investors in Canada and more opportunities to be publicly traded.
If you are a RIA or financial services firm that wants to find like-minded clients, consider posting a notice on this site that lists your pro-investor business case. The listing information is available on the front page of this site. This information  can be accessed by clicking on the Business Listings and Submit Listing tabs.