Barbara Roper, Director of Investor Protection, Consumer Federation of America, is one of the few people representing individual investors in the U.S.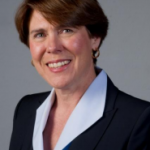 But she and the federation have a tough job.  They have to present the interests of individual investors to an apathetic Washington audience who responds better to the hundreds of millions spent by the financial services lobby.  In turn, the Consumer Federation of America (CFA) does not have the budget to compete for the attention of regulators and elected officials. This explains why the financial services lobby essentially runs the entire industry without any serious input from individual investors.
Here is Ms. Roper's response to the Frontline show, "The Retirement Gamble," which aired April 23, 2013 on PBS.  Videos of the show are available at www.pbs.org
"The show did an excellent job of highlighting the extremely precarious situation many Americans face as they plan, or fail to plan, for retirement.  People are bewildered and overwhelmed by the decisions they face.  CFA has long recognized the need to do a better job of disclosing fees in ways that really underscore their impact – not just for mutual funds, but for all investment products and services.
"And we have a strong interest in seeing whether we can't design more meaningful risk disclosures.  But, as the show makes clear, even with better information, many people are going to be at sea trying to make these very complex, but crucially important decisions.  Surely we can do a better job, not just by presenting people with better information but also by presenting them with better choices, or perhaps what I mean is fewer bad choices.
"I was pleased to see the show focus on the issue of fiduciary duty for advice.  This has been a priority for CFA for decades, not just in the retirement plan context but more generally.  The show provides a perfect illustration of why this issue is so important.  People are overwhelmed by the decisions they face.  They need advice that is designed to promote their best interests.  But figuring out who is really an adviser and who is a salesperson is almost as confusing as picking the right investments.
"And most of the people claiming to offer advice are really salespeople with no such best interest obligation.  It is a scandal that this situation has been allowed to develop – a scandal that can be laid directly at the feet of securities regulators who allowed brokers to rebrand themselves as advisers without regulating them accordingly.
"One thing that struck me as I was watching the show, however, is how ineffectively we appear to be enforcing the fiduciary duty where it does exist.  We spend, and the show spends, a lot of time on the issue of fiduciary duty for advice to individuals, but the show also highlights how poor the investment offerings often are within retirement plans.
"But management of retirement plans is supposed to come with a clear fiduciary obligation.  Why isn't it resulting in better plan options?  Think of the impact it would have on Americans' retirement preparedness if all workers really got the best, lowest cost investment options within the 401(k) plans they use to save for retirement.  The DOL is attempting to focus more attention on the issue of costs with its disclosure rules, and that may help put pressure on costs, but we don't yet know whether it will really be effective in driving down costs.
"This show focuses on the plight of the relatively fortunate portion of the population with access to a 401(k) plan.  How much worse off are those who don't even have that benefit?  What are their prospects for a comfortable retirement?"
You can attribute any or all of this to me: