NBC News reported that one in three Americans are using their 401(k) retirement assets to pay current living expenses.
While that is an expected event coming right after the worst recession in modern history, that news, along with the following comment, miss the most important—and politically incorrect point in the story—that real wages have not increased since the Seventies.
This is not something large, national media outlets want to talk about. The idea of wealth destruction is not politically correct. It also interferes with the all-important financial company advertising which touts the unchallenged expertise of huge investment firms and their tremendous ability to create wealth under all economic conditions.
The omission in any adult discussion about stagnant real wages is a big problem with financial reporting.
Here is a great example from the NBC report which quotes financial advice columnist Suze Orman talking about people who are forced to withdraw money from their 401(k)s to meet living expenses:
"If they cannot pay their bills while they have a paycheck coming in, how do they think they're going to pay those exact same bills later on in life when they no longer have a paycheck coming in?" said Suze Orman. "It makes no sense in any circumstance to take a loan from a 401(k)."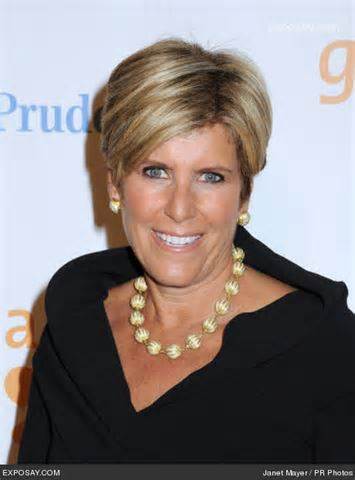 This statement is consistent with Ms. Orman's other advice dispensed from her TV show.  The problem is that Ms. Orman's advice is invariably centered on frugality.  To her, more savings and a larger rainy day fund will solve many problems related to meeting everyday living expenses.
Discussing Real Wage Stagnation is Politically Incorrect
I have watched her show many times and she has never focused on stagnant real wages as being the main reason why people cannot meet living expenses and why increased savings invariably translates into a lower standard of living.  That is the real answer to the questions she answers in her segment, "Can You Afford It?"  Of course, the answer is mostly "no" since people are not making more money than they were 10 years ago.
But it misses the facts. Since the mid-1970s, real wages have not increased.  In 1973, the average hourly wage for workers in 2007 dollars (adjusted for inflation) was $18.90 and in 2006 they were $21.34.  This converts to a 13% wage increase in 33 years, or a growth rate of 0.04% per year.  If the numbers include wages and benefits, the growth rate is even smaller: the median worker compensation between 1983 to 1989 showed a growth rate of 0.01% annually and between 2002 to 2007 there was no growth rate at all, according to data from the Economic Policy Institute.
Putting those two basic facts together—lower real wages translate into a lower standard of living—is not the upbeat news advertisers want.  It is not only politically incorrect, but bad business.  But it is the best answer yet about why millions of people are tapping their 401(k)s to pay their everyday bills.