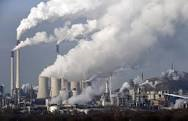 Coca-Cola, Big Tobacco, Oil and the Need for a Fiduciary Standard.
What do all of these things have in common?
At first glance, it would seem nothing, but there is a common thread: It's about levels of deception. In some cases, these are deceptions that have lasted for generations and some that have caused millions of deaths, health problems, global warming and diminished the quality of retirement.  In all of these cases, the deceptions have affected millions of people worldwide for up to four generations.
What these industries–beverage, energy, tobacco and financial services–have in common is that they represent some of the largest corporations in America, yet they have all been engaged in massive deceptions of their own customers about the true impact of their own products.
Here are some specifics:
The Sugar Drink Industry
Coca-Cola, the world's largest sugary beverage manufacturer, was accused in October 2015 of funding research papers and front groups to claim there is no connection between cutting calories and weight reduction.  According to the New York Times, a front group, The Global Energy Balance Network, is pushing the idea that soft drinks don't contribute to weight gain and that exercise can help you lose weight.
The science, however, notes that sugared soft drinks are a major contributor to diabetes, heart disease and obesity.
Coke's misinformation campaign is not new. It has been used by the oil, tobacco and financial services industry to sway public policy and public opinion through fake science and suspicious contrary viewpoints that threaten a major corporation, or entire industry's bottom line.
This malicious practice even has a name: "astroturfing." According to the site Mercola.com, astrosurfing is "frequently used to discredit the opposition and create the false appearance of scientific consensus on a particular issue.
Astroturfing refers to the effort on the part of special interests to surreptitiously sway public opinion by making it appear as though there's a grassroots effort for or against a particular agenda, when in reality such a groundswell of public opinion might not exist."
If that sounds familiar, it's because these propaganda techniques are now common. For years, the tobacco industry deceived millions worldwide about cancer-causing agents in tobacco, second-hand smoke, the dangers of nicotine and its deceptive advertising. In the case of Phillip Morris, as early as 1971 the company secretly created a research facility in Switzerland to investigate the dangers of second-hand smoke. The results were not linked to the Phillip Morris company and the reports were often in German and French to make it more difficult for U.S. media to get the results.
Between 1989 and 1991, Philip Morris conducted at least 115 different inhalation studies on secondhand smoke "in which they compared the toxicity of mainstream smoke (the smoke the smoker himself inhales) to that of secondhand smoke. PM discovered that secondhand smoke is 2-6 times more toxic and carcinogenic per gram than mainstream smoke. The company never published the results of these in-house studies or alerted public health authorities to their findings. Rather, they kept this information strictly to themselves — even most Philip Morris employees were unaware of these studies," according to PRWatch.org.
The Oil Industry and Global Warming
The oil industry also relied on systematic deceptions to protect profits. "ExxonMobil, the world's biggest oil company, knew as early as 1981 of climate change – seven years before it became a public issue, according to a newly discovered email from one of the firm's own scientists. Despite this the firm spent millions over the next 27 years to promote climate denial," according to The Guardian. The companies that participated in the mass misinformation campaigns are ExxonMobil, Chevron, ConocoPhillips, BP, Shell, Peabody Energy, and other members of the fossil fuel industry, according to the Union of Concerned Scientists.
The Financial Services Industry and the Fight Against the Fiduciary Standard
Similarly, the fight against the fiduciary standard, which would disclose conflicts-of-interest in client recommendations for financial products, is not often considered a deception campaign by the industry's largest financial services providers.  Yet if we look at the pattern, it has the same characteristics as the misinformation and propaganda campaigns conducted by the oil, tobacco and sugar drink industries.
The main issue is that the financial industry wants to protect the $164 million it collects in fees daily.
Claims about the failure to service low-income investors, or reduced compensation that would disincentivize financial advisers all have no basis in fact, mainly because the industry knows it has little interest in serving low-income investors with insignificant financial assets. It's a false claim of altruism.
The main issue is that the financial industry wants to protect the $164 million it collects in fees daily just from 401k plan participants, plus as many as 17 other fees in mutual funds, including revenue sharing and 12b-1 fees, it surreptitiously collects. That is why the fiduciary debate has been going on for over a decade even as public discussions about blatant conflicts-of-interest between financial professionals and the
corrosive impact of high fees in a low investment return environment gets more publicity.
The financial services industry should take heed from the Union of Concerned Scientists that has warned that the objectivity of scientific research is being harmed by inserting politically-motivated scientists onto scientific boards is becoming more common. The intent of this practice is to distort objective research and make it more favorable to the wealthiest industry that is the target of the research, regardless of the scientific results. The same is true in financial services, which has essentially become anti-investor by blocking the true intent of adopting the fiduciary standard.
So if financial professionals want to think they don't have anything in common with the big oil, tobacco and soft drink companies that are hurting their customers daily, think again. Every day that the fiduciary standard languishes is a day when uninformed investors can get victimized.