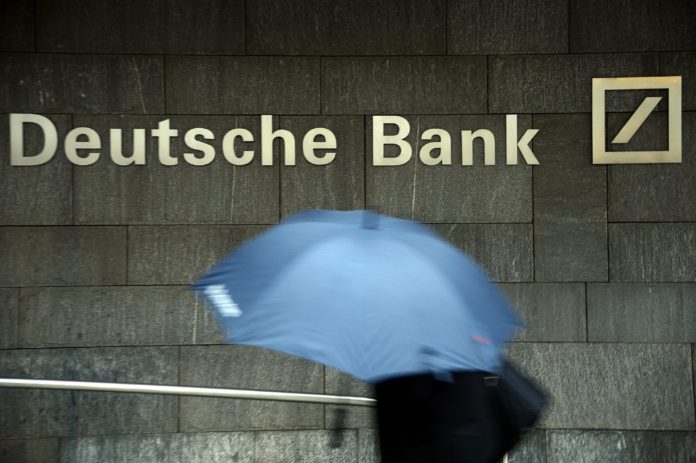 For Immediate Release
Nov. 6, 2020
New York, NY–To celebrate the defeat of Donald Trump, Deutsche Bank USA has announced it will forgive all borrowers who owe over $100 million to any of its various lending arms in commercial real estate, aviation, infrastructure, agriculture, and high technology.
The new loan forgiveness program is being initiated to celebrate the defeat of Trump, Deutshebank's most famous borrower, Donald Trump, just in time for the historic 2020 election.
As recent news media reports have stated, Deutschebank forgave its $287 million in debt that Trump failed to repay primarily to construct a mixed-use skyscraper project in Chicago.
According to Rosemary Vrablic, Trump's wealth manager at Deutsche Bank, "We are pleased to announce this loan forgiveness program because we are re-orienting our bank's corporate culture. We will no longer be interested in making profits.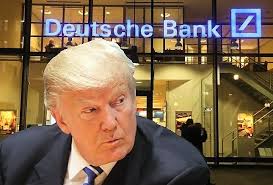 "Instead, we want to atone for our predatory lending practices on unsuspecting borrowers, such as Trump, and we want to make our largesse available to all our other large borrowers, including Trump supporters. All they have to do is prove they have been indicted or are being investigated by state or federal authorities."
Vrablic said the new loan forgiveness program would not affect her generous salary and executive compensation package or the bank's future profitability and job security of the bank's senior executives who let Trump off the hook for $287 million.
"As a means of atoning for our predatory lending practices against huge loan borrowers, the bank will immediately begin raising fees for all our retail clients nationwide.
"We will be making lending provisions that will increase the agreed-upon loan rates by 2% per year.  So, if an average homeowner has a mortgage with us of $200,000, they will be paying significantly more monthly to stay in their house.  If not, well, they will be out on the street," Vrablic said.
Vrablic said this is the best course possible for the trillion-dollar bank since she was "only following orders" and had to increase the lending rates for individual borrowers to maintain bank profitability.
"This will be the next great chapter in our bank's long history," she said. "After all, we want to make Deutschebank great again, just like our famous borrower.  And if that screws average Americans, then…I was only following orders," she said.
# # # #