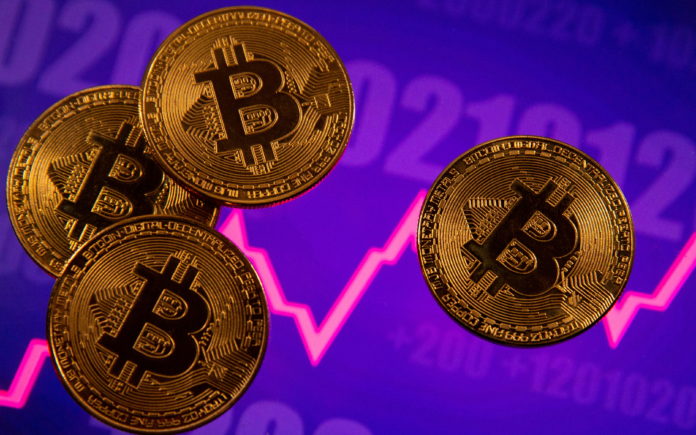 Aside from being untraceable and of unknown origin, cryptocurrency and Bitcoin scams are emerging as the favorite way to pay for ransoms, criminal activities, and cyberhacking jobs.
In the latest news, a breathless press release from the deVere Group touted the news that El Salvador became the first country in the world to adopt Bitcoin as official legal tender on June 9, 2021, "but it will not be the last, according to Nigel Green, chief executive and founder of deVere Group.  In the release, Green said "El Salvador has become the first country to adopt Bitcoin as official legal tender – but it will not be the last.
"Some larger, more powerful countries are trying to quash or slow the inevitable shift to borderless, global, digital currencies.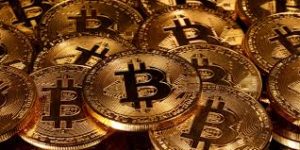 "But this small Central American nation has embraced the biggest one of them all – Bitcoin – and recognized it as official legal tender.
"El Salvador has made history and become a true pioneer of the digital age. Where El Salvador has led, we can expect other developing countries to follow."
Well, let's hope he is wrong.
Green is the CEO of a financial advisory and fintech organization that claims to have over 70 offices across the world, over 80,000 clients, and $12 billion under advisement. The firm boasts that it provides financial advice and "global financial solutions to international, local mass affluent, and high-net-worth clients."
Green may be the CEO of a top financial firm, but he must not know that El Salvador has one of the worst human rights records in the world.
El Salvador: A Pathetic Example for Bitcoin
Human Rights Watch, a respected group that follows government abuses of how nations abuse their citizens, said the following about El Salvador:
"El Salvador has among the world's highest homicide rates. Gangs exercise territorial control over specific neighborhoods and extort residents throughout the country. They forcibly recruit children and subject women, girls, and lesbian, gay, bisexual, and transgender (LGBT) individuals to sexual abuse. Gangs kill, disappear, rape, or displace those who resist. These conditions have resulted in internal and cross-border displacement.
"Security forces remain largely ineffective in protecting the population from such violence. They also have been implicated in serious human rights violations, including extrajudicial executions, sexual assaults, other acts of torture and other ill-treatment, and enforced disappearances. Impunity for such violations remains the norm."
So aside from being a nation that specializes in gangster government, the nation is now accepting Bitcoin, so it can facilitate its criminal activities.  This is why Russian hackers are demanding Bitcoin and other cryptocurrencies as payment for ransom and extortion worldwide as part of the rise in bitcoin scams.
Bitcoin Scams: The Money Used By Gangsters
Bitcoin has its own dark history, especially since no one knows who invented it.  But the fact that Bitcoin became popular at the same time that QAnon surfaced should raise some questions. Bitcoin is used by people who don't believe in the world financial system. They like the currency because it is untraceable. They often hate governments and believe that the financial system is corrupt beyond any hope of reform.
Economists like Nouriel Roubini said that Bitcoin and other cryptos appeal to "folks with zero financial literacy – individuals who could not tell the difference between stocks and bonds – went into a literal manic frenzy of Bitcoin and Crypto buying."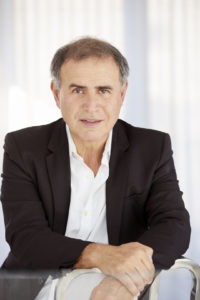 Bitcoin's price gyrations, unexplained swings, scams, contribution to global warming, QAnon links, and appeal to people who distrust the financial system, make it a suspect genre of investing.
Like gold, Bitcoin, and other cryptos, do not pay dividends. It has unexplainable price swings. Its popularity is best explained by financial illiteracy, as Roubini notes, combined with the rise of Trumpism, hatred of the federal government, the expansion of a worldwide criminal system, and the fact that too many people are not benefitting from the financial system.
Bitcoin is popular for many reasons, but it is also a response to income inequality.  Since income inequality is a part of American life, few people have a remedy to fix it. Bitcoin offers a way to conduct business, legal and illegal, without a trace and without paying taxes. That's why El Salvador adopted it.
So why Green is advocating Bitcoin as a replacement for the established world currency system is confusing.  But if he wants to hold to El Salvador as a shining example of the New Financial World, he should explain that to his high-net-worth clients that El Salvador is a poor example of the legal and financial systems he should be endorsing.  He can do that after he explains the bitcoin scams that are now a worldwide problem.