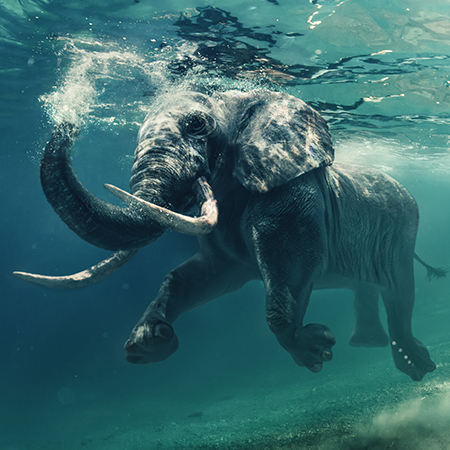 Social investing, now called Environmental, Social and Governance (ESG) investing, has been around since the 1970s, but it now has a new 21st Century incarnation that matches app technology, with focused environmental and social values. These are then combined into equity portfolios designed with maximum appeal to younger investors. Even better, it is all accessible through a single app.
All this comes in a package of six ESG-focused portfolios offered by Newday Investing in San Francisco. The whole investment approach seeks to match any combination of social and environmental goals derived from equities screened from over 3,000 companies worldwide.
The app's equity selection process scrutinizes companies that engage in solid business practices that favor the environment, positive social practices, combined with a sustainability screen that shows environmental stewardship, social policy, and executive transparency. These stocks are then focused on six separate theme-based portfolios.
While ESG investing often is overlooked by the financial media, it is an investment sector that has attracted $24 trillion worldwide or 25% of all dollars invested professionally around the world.
To enter the U.S. market, Newday, a Registered Investment Advisor (RIA), created "impact" funds that are focused on climate action, animal welfare, ocean health, gender equality, fresh water and global impact. According to CEO Douglas Heske, each portfolio seeks companies worldwide that are screened to criteria that support each ESG area and operate to support that specific goal. For instance, the Animal Welfare portfolio supports companies that support the humane handling, housing, nutrition, and disease treatment and prevention.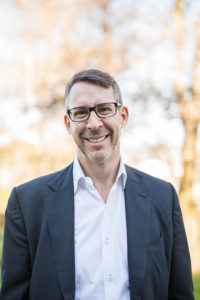 Stocks are selected from a universe of 3,000 companies that support the portfolio's key ESG themes. After the companies are screened, the final criteria is to determine the percentage of revenue derived from sustained ESG operations.
Companies that do business in alcohol, firearms, and tobacco or "other major negative headline news" are excluded.
A Focus on Social Returns
The portfolio strategies are managed by Chief Strategy Officer Cara Barr, formerly of Blackrock, as a separate manage account, not a unitized vehicle, and traded on a platform to create a portfolio of publicly traded companies. Each fund strategy has about 40 securities.
Heske said the firm is a vertically integrated asset manager that will soon also include two fixed-income vehicles. Since the firm is new, Heske said the portfolios are now ideally suited in a core-satellite strategy, but in the future, the investment offerings would be expanded to include a total portfolio approach.
The app-based platform caters to Millennials and Gen Z investors. These two demographics will comprise one in three adults in the U.S. by 2020 and will represent 40% of all consumers, Heske said. They also will benefit from $35 trillion to $40 trillion in inherited wealth that should change hands within the next decade.
To work with new investors, fund minimum investments are as low as $5. To do this, equity share prices can be fractionalized down to the fifth decimal point.  Investors who use the app go through a needs-based assessment. They are then recommended to certain funds based on their values, risk tolerance, and preferred ESG themes.
The low minimum investment entry point is also used as an educational tool for retirement planning, he added. That is because "one of the unique things about this platform" is that someone can get involved with a low investment and then move into a qualified plan offered by their employer.
Fees and expenses using the mobile app are 1% on assets under management per year and there are no additional fees. Heske also said fees on larger investments are negotiable. The app itself gives investors their portfolio holdings, performance, and news about their specific ESG interests.
The ESG investing index and portfolios were launched three months ago, but back-tested, theoretical performance (year-to-date) found the Gender Equality Portfolio gained 14.17%; the Climate Action Portfolio gained 4.66%; the Animal Welfare portfolio gained 16.43%; Fresh Water portfolio, up 3.71%; Ocean Health portfolio, 14.02%; and the Global Impact portfolio increased 3.37%, company data showed. (All returns are gross of fees.)
During this same period, the S&P 500 index gained 10.85% and the MSCI was up 4.75%. Back-tested, theoretical performance (Compounded Annual Growth Rate from March 17, 2006 to June 29, 2018) for the firm's indexed portfolios saw the Climate Action up 8.82%, Gender Equality 9.02%, Fresh Water 10.12% vs. S&P 500 8.51%. Back-tested, theoretical performance (annualized returns from Feb 1, 2008, to June 29, 2018) for our active portfolios is as follows: Animal Welfare 14.41%; Ocean Health 13.08% vs. S&P 500 6.74%; and the Global Impact 15.60% vs. MSCI ACWI 3.04%). All strategies outperformed benchmarks on a long-term annualized basis, the firm said.
Heske also said more thematic strategies will come out in early-2019.
ESG Investing With a Twist
Newday's platform was designed to cater to Millennials and Gen Z investors, who are more tech savvy and socially conscious than Baby Boomers. But the firm itself is betting that "emotional investing" is an approach that can re-shape the fund industry.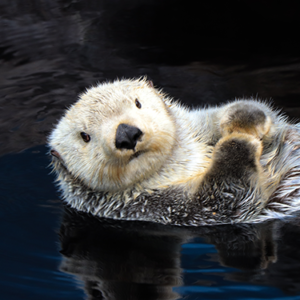 "This is a perfect storm as we see a major shift in the financial services industry approaching.  Today, the average financial advisor is 55-years-old and their average client is 60.  We see this massive generation of younger people that prefers transparency and services that come through a digital platform. Many of these younger investors won't work with traditional advisory firms," Heske said.
"We spend a lot of time with the younger generation and they are not thinking about retirement, but how to align their values with investing, not necessarily the products offered by traditional financial services. Younger people are looking to be emotionally driven in the investments they make. They are interested in market, as well as a social return, on  their investment. This makes the New Day platform an essential service with a real soul and that is why we have included powerful photos on our site that all supports our ESG investment themes," according to Heske.
Heske comes from the wealth management side of the financial services business and has held positions at Piper Jaffrey, UBS and the boutique fixed income firm of Stone & Youngberg.  When that firm was acquired by Stifel Financial Corp. in 2011, he decided it to enter the rapidly growing area of socially responsible ESG investing.
In 2016, he partnered with Alexander Meek in the new firm that intended "to democratize assets and to educate investors about the benefits of investing with a purpose."  In this role, he gets to talk about "building a utopia for the future."
"This is an exciting time as more companies worldwide are matching profit with purpose," Heske said.  "Our challenge is to stay focused on the positive given all the global problems, including a number of existential events that may be coming, such as rising sea levels, population growth, and the extinction of some species extinction due to resource extremes."
Heske said that some 250 million people can be displaced by 2050 due to climate change, while millions more don't have access to clean water.  On the social side, he said 42% of women suffer from gender discrimination. While the statistics are serious, he said "we try to address this from an educational perspective, and we embrace optimism since we see that it is not too late and we can help pull people out of this nosedive."
To drive home the ESG and personal involvement theme, Heske said the firm is contributing 5% of all fees generated to "marquis" NGOs worldwide, such as Conservation International, Lonely Whale Fund, Water.org., and the Global Fund for Women.
ESG investing is gaining assets under management, however, Republicans in Congress are working to delegitimize this strategy or else ignoring its growing popularity. Even the emerging cannabis industry has a role to play in ESG investing.
"The whole idea of contributing towards important causes worldwide ends up becoming a tipping point for growth for us in either the traditional or digital financial advisory space.  We think we have built something that has become a unique proposition for us," Heske said.
If you are a RIA or financial services firm that wants to find like-minded clients, consider posting a notice on this site that lists your pro-investor business case. The listing information is available on the front page of this site. This information  can be accessed by clicking on the Business Listings and Submit Listing tabs.