One of the darker themes of the current recession and its erratic, mismanaged recovery, is that the U.S. is headed for a lower standard of living.
That is not officially articulated, of course, but implied in the many reports about long-term unemployment, proposed cuts to retirement benefits, 401k contributions, unpaid internships, and the rise in long-term unemployment. But it is certainly an unarticulated theme among the majority of Americans.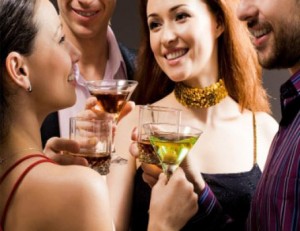 More commonly, Americans are talking about what is officially tracked in the economic news: declines in home equity and portfolio returns, and challenges to building personal savings and threats to Social Security. 
These are all the main drivers of personal wealth for millions of Americans.  When any one of these wealth engines fails to work, wealth creation is endangered.  That is what is happening today.
A House Is Only a Shelter,  Not an Investment
For instance, the current long-term housing crisis is creating a ripple effect through the economy, resulting in budget cuts to neighborhood levels of city services. These reductions are all tied to declines in real estate tax revenues, which do not show any signs of improving over the long-term.  Worse, they may indicate the end of the home as an investment.
According to Alan Levenson, chief economist for T. Rowe Price, "people should not buy a residential property because you think the price will go up and it will be a great investment."
"If there are any people thinking like that after what we have been through in the past couple of years, they shouldn't. You buy a house because you want to live in it. It is not an investment."
Now, a new poll,  "The Shattered American Dream: Unemployed Workers Lose Ground, Hope and Faith in their Futures," from Rutgers University,  finds that downward social mobility is a new reality being faced by millions of Americans.
Facing Lower Income Levels
One the most far-reaching conclusions in the study is found in the answer to this question:  "When the recession is over, do you think you're going to get back to where you are, or are you going to be stuck at the level you are now?"
The answer: "By about a margin of two to one, people feel that they're going to be stuck at their new post-recession levels of income," according to Professor Cliff Zukin, a professor of public policy at Rutgers, John J. Heldrich Center for Workforce Development. (See chart below.)
There is also a  a connection between money and happiness.  A 2010 study (pdf) by Daniel Kahneman and Angus Deaton found that wealthy people are happier than poor people (no surprise), but the more money people have does not make them proportionately more happy.  In an economic sense, making too much money has diminishing returns, so people making $10 million aren't  happier than people making $100,000 a year. It may be a matter of ego to have a larger yacht than another yacht owner, but that does not equate to more happiness.
Another study (pdf) demonstrates that whilethe GDP in the United States has more than doubled since the end of World War II, its citizens' well-being has flat lined:
The Specter of Downward Mobility
Since the time of Alexis DeToqueville (1805-1859), Americans have defined themselves as being able to raise themselves and their standard of living for themselves and their descendants.  Now, the idea of downward economic mobility is becoming a new reality for millions.
According to Professor Zukin, interviewed on National Public Radio, downward economic mobility is "very, very rare in the United States or has been. We're looking at people who think they are going to have to adapt to a new lifestyle and give up many things that they consider desirable and even some things that they considered essential."
The Rutgers survey found that 40% of those surveyed said they must eliminate "something essential" in order to live within their reduced lower incomes. These items included food, (50% of those polled), housing (50%), health care (50%). 
In fact, 80% of those surveyed said they were reducing expenditures on one of these three essentials.  All of these will negatively impact the quality of their daily lives, they said.
America's Lower Standard of Living:  A Permanent New Feature
The poll also found that:
— 33% of respondents said high unemployment is going to be a new normal in America.
–About 60% of respondents said that after they retire, they are going to have to work part-time to make ends meet.
"We're not used to seeing Americans go backwards economically. But this group of Americans very much is. And we do see people being resigned to this, saying that it is never going to get better," Zukin said.