The nomination of Mary Jo White to be the next SEC chairwoman raises serious questions about that agency's revolving door policy and how conflicts-of-interest can be publicly flaunted without any serious repercussions.
Based on reports from the New York Times, when White's name was floated for the top SEC position, she was offered a stipend of $42,000 per month from her law firm, Debevoise & Plimpton. Instead, White countered the offer and asked for an upfront payment of $500,000 a year for life to tide her over as she accepted a significantly lower federal salary to head the SEC.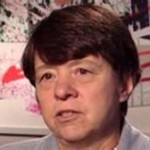 In a post provide by plaintiff's attorney Dale Ledbetter, this glaring conflict-of-interest raises issues about whether White can remain impartial in the agency's activities if they involve her ex-law firm's existing or potential financial industry clients.  And since these invariably are large financial services firms, where does this leave individual investors?

This key question remains unanswered, but White's acceptance of this huge salary will undoubtedly cloud here daily activities.  In the post from securities attorney and author Dale Ledbetter, he writes:
"Wall Street lawyer Mary Jo White is probably the worst pick to run the SEC in history.  Both she and her husband work for some of the dirtiest Wall Street operators-so bad she won't even disclose them.

"First, and shockingly, she is being given a lifetime sinecure at her law firm, Debevoise & Plimpton LLP,  at $500,000 per year for life!  Of course, she is now invested in making sure her law firm, that lives off protecting Wall Street's worst, prospers.  Her solution to the conflict:  Pay me up front for four years (which will presumably be her time at the SEC), then I don't get cash each month during my term.  Conflict solved!  That's how the head of the SEC views fixing conflicts.  You don't know whether to laugh or cry," Ledbetter wrote.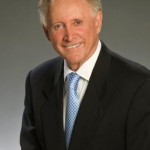 "Second, the final outrage is that she won't even disclose at least three of her clients–Madoff?  Stanford?  Who knows.  She says she's protecting client confidentiality. Fine, but don't lead the SEC.  She is the first SEC nominee that refuses to disclose conflicts of interest.  With her running the SEC, Wall Street will be at its all-time dirty best. The Public Investors Arbitration Bar Association should speak out against Mary Jo White.  She will be a disaster for investors."
And just to keep the direct link to high-powered corporate clients in the family, White's husband works for the powerful law firm of Cravath, Swain & Moore.
Yet the most perplexing question here is why the Obama Administration would flaunt this blatantly pro-corporate appointment at a time when individual investors have fewer and fewer public advocates at the state and federal levels. The White appointment is also too similar to the appointment of Harvey Pitt, another well-connected  Beltway securities lawyer, who proved an embarrassment to the Bush administration and resigned after a 15-month stint as SEC chairman.
So in the wake of the poor pro-retail investor showing from outgoing SEC chairwoman Mary Schapiro, the White appointment essentially means that its open season on individual investor rights.