.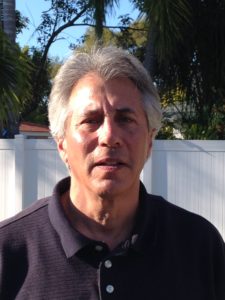 www.theprogressiveinvestor.org is published and written by Chuck Epstein (epstein.chuck@gmail.com), who has held senior-level marketing communications positions at the New York Futures Exchange, Chicago Mercantile Exchange, Russell Investments, Principal Financial, Zacks Investment Research, and Lind-Waldock.
While at the futures exchanges, he developed mar-com materials to introduce the S&P 500 Index, CRB Index, Russell 2000, and Russell 1000 Indices to institutional and retail traders.
He has written by-lined articles for over 50 financial publications and the author of How 401(k) Fees Destroy Wealth,  the editor of Managed Futures in the Institutional Portfolio (Wiley, 1992), The Handbook of Corporate Earnings Analysis (Probus Publishing, 1994) and You Don't Think I'm Beautiful.(2016).  In 2009, his blog won first place in the best small blog category from the Society of American Business Editors & Writers.
He also won writing awards from the Mutual Fund Education Alliance (MFEA) in 2006, 2007, and 2008 for writing the best broker-dealer and/or shareholder newsletters in the large mutual fund category class. He holds a MA in Communications and a BA in Journalism from the University of Illinois, Urbana. He can be reached at epstein.chuck@gmail.com.