The new "2013 Retirement Confidence Survey," conducted by the Employee Benefit Research Institute and Mathew Greenwald & Associates, has some new data on the poor state of millions of Americans to enjoy a financially secure retirement.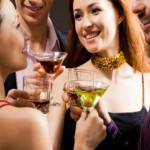 Here are some of the results.  (Note: The key points indicated by quote marks below come directly from the report, which can be found here.)
"Over the past few years, many American workers have begun to question their ability to secure a financially comfortable retirement."
Pay Attention to 401(k) Costs
As a result of new DOL rules enacted in the spring 2012, employers are now required to provide information about 401(k) plan expenses. However, the 2013 EBRI study found that while 53% of 401(k) plan participants have noticed this information, only 7% have changed their investments as a result of the new fee information. Reducing fees can make account balances grow faster. The DOL found that cutting fee expenses can produce thousands of extra dollars in retirement accounts.  More details about the negative impact of fee expenses in found in the book, "How 401(k) Fees Destroy Wealth and What Investors Can Do To Protect themselves."  (Available on Amazon and Kindle.)
Confidence in Having a Comfortable Retirement
"The 2013 Retirement Confidence Survey (RCS) finds that worker confidence in having enough money to live comfortably throughout retirement declined slightly in 2013, resuming the slow downward trend that began in 2008. More specifically, 28% of workers now say they are not at all confident, an increase from 23% in 2012. Despite this, the percentage of workers who are very confident (13%) or somewhat confident (38%) remained relatively stable."
Over Half of Respondents Have Inadequate Savings
"More than half of workers report they and/or their spouse have less than $25,000 in total savings and investments (excluding their home and defined benefit plans) (57%), including 28% who have less than $1,000 (up from 20% in 2009)."
"The large majority of workers who have not saved for retirement have little in other savings. Six in 10 (61%) report they have less than $1,000 in savings and investments, and another 18% have $1,000–$9,999."
"31% of workers report they had to dip into savings to pay for basic expenses in the past 12 months. The likelihood of dipping into savings is inversely related to total household financial assets."
Source: 2013 Retirement Confidence Survey, Employee Benefit Research Institute and Mathew Greenwald & Associates.