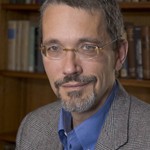 Disclosure has its pros and cons.  It is good when someone wants to release good news, and the opposite emerges when there is bad news afoot.
That seems to be the case when Yale University Law Professor Ian Ayers sent 6,000 letters to plan sponsors notifying them of their ranking in terms of fees and expenses compared to a benchmark. In this decidedly low-tech letter writing event, the Professor has attracted a significant amount of publicity.
In at least one of the reported six variations of the letters Professor Ayers sent to plan sponsors, he writes:
"Using data from the form 5500 your company filed with the Dept. of Labor in 2009 and BrightScope Inc. I have identified your plan as a potential high cost plan. We recommend that you improve your plan menu offerings, including adding lower fee options, both at the plan and fund level, and consider eliminating high-fee funds that do not meaningfully contribute to investor diversification."
The letter also refers plan sponsor recipients to a white paper Ayers, penned with Professor Quinn Curtis, an associate professor of law at the University of Virginia School of Law, entitled: "Measuring Fiduciary and Investor Losses in 401(k) Plans."
Hitting a Raw Nerve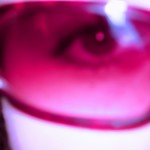 While a letter rarely causes concern to plan sponsors these days, unless is comes from a federal or state regulatory agency, this letter has hit a raw nerve in the plan sponsor community based on reports in trade publications, such as Investment News, Fiduciary News, and RIA Biz.
At issue is how the plan sponsors were ranked in the study, why they received the letter in the first place, and presumably, what ramifications the plans sponsors would face if their ranking became public and ignited some response from plan participants. Or put another way, in the words of George Soros, transparency is akin to what happens when the tide goes out and it becomes possible to see who has been swimming without a swim suit.
So while disclosure and transparency are sensitive topics in the financial services industry, the Professor's rankings are based on public information from Department of Labor Form 5500's and supplemental data from a private firm, BrightScope.  Marrying the two data sources is the basis of solid academic research, so the plan sponsors' responses have to be tied to something more.  Perhaps, it is the public disclosure about specific plans and their possible rankings as being among the nation's most, or least, expensive 401(k) plans.
Another possible reason why the letter writing effort has hit a raw nerve is that 401(k) providers and plan sponsors want to avoid any discussions about fees, expenses, conflicts of interest, 12b1 fees and revenue sharing. So discussing fees is just letting the camel's nose under the 401(k) tent.
More 401(k) Information Benefits Participants
But like most complex stories, there is a bright side to this story.
From the plan participant's perspective, this has to be welcome information. After all, fund expenses, which often translate into high 401(k) fees and lower net returns for investors, should be a primary concern for all current and future retirees who participate in 401(k) plans.
According to noted ERISA plan sponsor attorney Fred Reish, the professor's letter writing effort also is incendiary because it will cause bad publicity.
As quoted in RIA Biz, Reish said: "To get hit with this, it's like someone is throwing mud at them. This has legs. It is being discussed on bulletin boards online. It is compounding. This is going to be a big topic at the fall conferences. It is already growing — there is no doubt about it. If I were a plaintiffs' attorney, I would certainly have my eye on this."
Many things are discussed on bulletin boards and good and bad news travels fast in a linked world. As a result, Reish's main concern seems to be that some plan sponsors will be outted for running "expensive" plans, as defined by the Professor's study.  If this is objective, verifiable information, it should be allowed to stand by itself. This issue would also have a very different spin if it was reported from the perspective of a pro-participant ERISA attorney, of which there are very few, or even a lowly plan participant.
So if anything, this event should focus more attention on the key issue of 401(k) plan fees and how they impact participant fund returns, as well as the role of the fiduciary standard in managing 401(k) plans.  Plan sponsors should welcome more disclosure in their plans, including where they rank in a national study. Professor Ayers should also be praised for this low-tech letter writing campaign and the free plan analysis he may be providing in the future.  After all, if a private  401(k) consulting firm were to provide the same analysis, they could charge thousands of dollars.  Professor Ayers is doing it gratis which should provide some solid analysis, while lowering any plan's operating expenses.  To plan participants, that's a win-win situation.
But unfortunately, it seems some plan sponsors resent this academic intrusion.  Rather than fight it, a few intrepid plan sponsors should take the lead and explain their 401(k) plan fee rankings, how they manage the plan in the best interests of their participants, and then make the needed changes, if necessary, to reduce plan expenses.  Conversely, if the plan ranks well, that is also an opportunity for the better managed plans to explain what they are doing.  That would be the best PR program and the best way for plan sponsors to handle their fiduciary responsibility.