The recent news that Sen. Bernie Sanders and Rep. Alexandria Ocasio-Cortez will introduce legislation to cap credit card interest rates at 15%, should be a major wedge issue between the progressives (including Sen. Elizabeth Warren) and Joe Biden.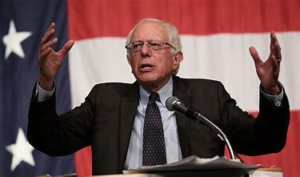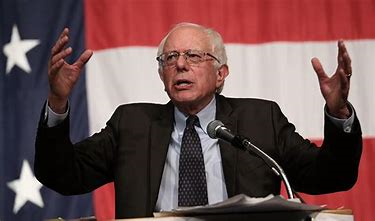 This is a stark difference in their views about favoring financial services sectors, such as credit cards, home loans, and payday lenders, compared to Biden's history of advocating for financial services firms and against consumer protections.
According to the Huffington Post,  "data tracked by CreditCards.com, 39 million Americans have carried credit card debt for at least the past two years and another 8 million can't recall how long they've been in debt. Together, that's 44 percent of all cardholders. At the same time, credit card interest rates are higher than they've ever been."
On the other side, Joe Biden is a pro-corporate recipient of major donations. For instance, the Independent has reported that "in the 1990s he (Biden) voted against several measures aimed at the regulation of credit card companies, one of which (MBNA) just happened to be his largest single donor throughout the decade. Even as issues like corporate power and economic inequality have increasingly entered the mainstream for Democrats, Biden has insisted: "I don't think 500 billionaires are the reason we're in trouble. The folks at the top aren't bad guys."
MBNA Bank, a financial services company from Delaware, and now a subsidiary of Bank of America., is a great case study of how Biden protects his donor's interests.
In an incisive ProPublica article, they reported that "over the past 20 years, MBNA has been Biden's single largest contributor. And as the New York Times and Wall Street Journal note, Biden's son Hunter was hired out of law school by MBNA and later worked as a lobbyist for the company.
The article continues: "The Times also details just how helpful Biden has been to MBNA and the credit card industry. The senator was a key supporter of an industry-favorite bill — the "Bankruptcy Abuse Prevention and Consumer Protection Act of 2005" — that actually made it harder for consumers to get protection under bankruptcy.
'As the Times notes, Biden was one of the first Democratic supporters of the bill and voted for it four times until it finally passed in March 2005. A spokesman for Sen. Obama told the Times, "Senator Biden took on entrenched interests and succeeded in improving the bill for low-income workers, women and children."
"Yet the Times actually looked at the legislative record and paints a different picture:
"[Biden] was one of five Democrats in March 2005 who voted against a proposal to require credit card companies to provide more effective warnings to consumers about the consequences of paying only the minimum amount due each month. Mr. Obama voted for it.
"Mr. Biden also went against Mr. Obama to help defeat amendments aimed at strengthening protections for people forced into bankruptcy who have large medical debts or are in the military; Mr. Biden argued that the amendments were unnecessary because the legislation already carved out exemptions for those debtors. And he was one of four Democrats who sided with Republicans to defeat an effort, supported by Mr. Obama, to shift responsibility in certain cases from debtors to the predatory lenders who helped push them into bankruptcy."
All this makes the protection of the credit card companies and banks some of Biden's favorite issues.  Biden is a corporate Democrat and if the DNC pursues its death wish of losing the next election in order to protect the status quo and fill its contribution coffers, it will push to favor Biden in the primaries and derail the progressives, Bernie and Elizabeth Warren.
So, it is pretty transparent who Biden represents, and it certainly is not average Americans.