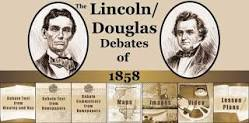 [sgmb id="2″]Democratic Socialist Bernie Sanders and Republican Capitalist Donald Trump have tentatively agreed to a debate before the June 7, 2016 primary in California.
If so, the event would be an uneven intellectual, bare-knuckles debate about a range of critical issues ranging from the failures of unregulated capitalism, income inequality, the ban on Muslins, immigration the role of diversity in a democracy, wage inequality and the role of nationalism and more.
It would also show the vast distinction between Sanders, a man who has served in public life since 1981 when he served as mayor of Burlington, Vermont versus Trump, who built an immense, but undetermined, business fortune using some of the best tricks modern capitalism, bankruptcy and tax evasion have to offer. Trump has never held public office.
The debate would be an uneven intellectual matchup, but it has the potential to be the best national platform ever to show the distinctions between unregulated capitalism and a new political alternative.
The debate also would show the distinct personalities differences between of Sanders, whose net worth is in the areas of $528,000 versus Trump's estimated around $4 billion net worth, according to Forbes.
On trial would also be the political philosophy of democratic socialism versus the supposed benefits of unregulated capitalism, protectionism and nationalism.
Since the average median income of Americans is $53, 657 annually in 2014, which was 6.5% lower than in
2007, the year before the last recession according to the U.S. Census Bureau, the audience would also be able to ask themselves what they have in common with a billionaire who pays little or no taxes (an open question since Trump is not releasing his tax returns) and a guy who makes his campaign hats in China and uses non-union, non-American labor whenever possible.
While Trump has said the debate would get huge ratings, it would also be the best civics lessons Americans have had since the Fireside Chats of Franklin Roosevelt that occurred from March 1933 to June 1944. In those radio speeches, Roosevelt made 30 speeches on topics ranging from banking to unemployment to fighting fascism in Europe.
The Sanders-Trump debate should also rekindle interest in the marathon Abraham Lincoln-Stephen A. Douglas debates of 1858 that marked the distinctions on a number of key issues, such as the extension of slavery, state's rights and the role of the federal government.
The main difference between any current Sanders-Trump debate would be the huge intellectual, personal style and philosophical differences between the candidates.  Sanders is a polished orator who has a vast command of facts and figures supporting his issues. Trump uses repetition without adding new facts to placate an audience with his Jackie Mason-type delivery.
Of course, this entire debate would not be possible without the first televised debate in history in 1960, when John F. Kennedy met Richard Nixon. These debates made public image a huge factor in elections to a mass audience. And Trump's public image has become his brand which has made him wealthy.
So if this event ever takes place, it should be one of the most watched events in the entire campaign, especially as Hillary Clinton faces more fallout from her e-mail mistakes that will only contribute to those who question her honesty.
In short, the Sanders-Trump debate could look like Mr. Smith Goes to Washington vs. Gordon Gekko. It could be quite a show.