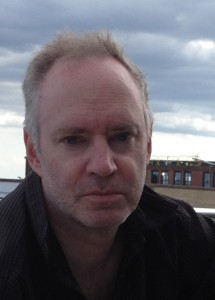 By David Lufkin
As part of the Dodd-Frank Act, the SEC has been charged to "identify the existing level of financial literacy among retail investors as well as methods and efforts to increase (it)." Part 1 of the SEC Financial Literacy Study was released recently, but the horses left the barn a long time ago.
Not surprisingly, the study finds (based on research done just since 2006) that "investors do not understand the most elementary financial concepts, such as compound interest and inflation, diversification or the differences between stocks and bonds. They also are not fully aware of investment costs and their impact on investment returns.  Importantly, they also lack critical knowledge of ways to avoid investment fraud."
At the same time, the study reports that "a majority of the online survey respondents on the mutual fund summary prospectus panel agreed that summary prospectuses contain the 'right amount' of information…was well-organized… written in a language that they understood, was clear and concise, and was user friendly."
Hopefully it didn't cost too much for the SEC to "discover" that retail investors are (as a group) ignorant of investing basics, while at the same time believing they understand pretty much everything they read about financial products. This is not news to anyone who has observed retail investors in their natural habitat.
Not all retail investors are uninformed; they display widely varying degrees of knowledge and discipline. This is why it's so difficult to improve their abilities as a group.
Lacking Investment Knowledge
Understanding compound interest is one thing, grasping tactical asset allocation requires knowledge of a much broader range of topics. And the Study suggests that retail investors must be educated to the point where they can actually understand complex fee structures and conflicts of interest, as well as detect outright fraud by asset managers and financial intermediaries. Should each small investor also be a skilled regulator?
Automobiles, though more complex than ever, are now safer and easier to drive. Computers, though more complex and sophisticated than ever, are much easier to use than just a few years ago.  Meanwhile, the financial industry and its regulators continue to assume that unsophisticated investors need to figure out how to keep up with them.
The evolutionary shift away from traditional pensions to DC plans has served to place the entire burden of retirement investment decisions on those least qualified to make them. Who would have ever suggested investing pension funds by popular votes of the workforce? This is what 401(k) plans do, while the industry and regulators continue to debate what qualifies as advice, and who should be allowed to provide it.
The SEC study, using online surveys of several thousand investors and comments from the public at large, identifies education solutions such as plain language and format standards for disclosures, fees and marketing information, in order to help close the knowledge gap between retail investors and asset managers.
This is not enough. To date, retail investors are largely dependent on education provided by the investment industry, which simply tells investors not to invest the way professionals do. Ironically, this is good advice.  Retail investors are not being paid to manage portfolios, they shouldn't need to understand modern portfolio theory or the 17 or so definitions of risk that now populate the typical prospectus.
Most retail investors need only to understand risk as it relates directly to the achievement of their goals, primarily, retirement. And they need sensible pension-like options which don't place the burden of speculating about 1001 factors on their unqualified shoulders. They are owed this by plan sponsors and the investment industry.
David Lufkin is a financial writer and investment content strategy consultant. He has written extensively for investors of all levels, and has held frontline brokerage and marketing positions with various mutual fund companies.