Financial advisors who want to be honest with the clients, should tell them the reason they feel poor is because they are.
Real wages and wage stagnation have been developing since the '70s as a by-product of Ronald Reagan's neoliberal policies, compounded by the Fed's view that any wage growth contributes to inflation. That was Alan Greenspan's policy position for the entire time he was in office (from 1987 to 2006).
Pairing neoliberal social and economic policies does a lot to explain why we have the problems of today. The wealth gap, the decline of social services, large executive salaries compared to those of average employees, the rise of privatization and the attacks on retirement financial security are all direct or indirect byproducts of neoliberalism and its offspring: Libertarianism and Objectivism, the philosophy of Ayn Rand.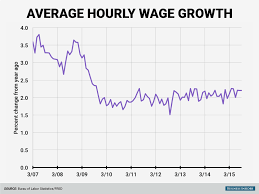 (It is interesting to note that Alan Greenspan was an early and ardent supporter of Ayn Rand and her philosophy of objectivism and the ideal of a "rational man," often used an analogy for the entrepreneur who can build and then take all the credit and profits from this creation.  This may be why Rand is so popular in Silicon Valley where large fortunes were produced with minimal financial accountability except to large shareholders.)
Those neoliberal economic and Fed policies, combined with the rise in cheaper and faster automation of basic jobs, more advanced processing technology, the decline in unions, the push towards cheap labor and outsourcing all completed the downward cycle that persists today.  In total, these are why the retirement assets of millions of Americans are now too market dependent.
Here is a short video that explains the wage stagnation process in greater detail.
If you are a RIA or financial services firm that wants to find like-minded clients, consider posting a notice on this site that lists your pro-investor business case. The listing information is available on the front page of this site. This information  can be accessed by clicking on the Business Listings and Submit Listing tabs.