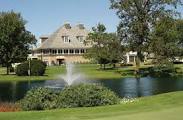 Six years after one of the worst US recessions began and its devastating impact on the housing market, one of the least scrutinized segments of the housing industry is still limping along, hampered by falling prices and slower sales.
Surprisingly, it is not among middle-class communities, but in manicured and expensively maintained and  exclusive, gated country club communities.
An informal survey of country club homes in Palm Beach County, which includes Boca Raton, Palm Beach Gardens and Palm Beach, finds that country club home prices are not what they used to be pre-recession, and a number of key financial factors are capping their price appreciation.
Largely unknown to many novice country club home buyers, prices in these communities are hampered by home owners association (HOA) monthly fees and mandatory country club memberships into golf and tennis programs, as well as social memberships which require that a payment be made annually for dedicated meals in the country club's dining facilities.'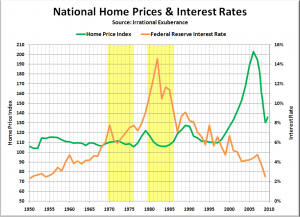 While these communities don't like to discuss their real estate situation, prices are hampered by an increasing number of new buyers who are balking at the mandatory social, golf or tennis memberships due in full at the time the home is purchased, high monthly HOA fees, and now, extra new, non-refundable application and membership processing fees which are  aimed at boosting country club revenues.
In the case of one country club in Boca Raton, condominiums on the property are now selling at $70,000, half off of their pre-recession levels.
The reason:  too many owners have forfeited on their HOA fees and the condos have reverted back to the country club.  Prices have fallen in the hope that new owners will buy into the mandatory country club memberships which are in the area of $90,000 annually, plus the social club membership which can range from $1500 for a single person.
What makes country club properties very unattractive to an increasing number of buyers is the following:
–The country club membership fee is payable in full at the time of the property closing and in some cases actually exceeds the down payment for the property itself.
–The amount of money paid to join a club is not fully refundable when the property is sold.  In some cases, home owners only get back 20%  of their original membership fee.  The rest remains in the country club's coffers.
–Monthly HOA fees can range from $250 to $500 a month depending on the size of the property and the country club.  This is paid in addition to local property taxes and insurance.
Excessive Country Club Costs
What makes it difficult to get information and make comparisons is that each country club is different in terms of its membership fees, amenities, audience, property selections, availability, cache, reputation and location.
But the problems with buying property in a country club which has a  mandatory membership for property owners is very definite and not well understood by many outsiders.  That is why prospective property buyers get excited when they see a 3 bedroom, 2 bath , 1800-square foot home in Palm Beach Gardens for $200,000.  The catch is that buyers have to join the country club and face  excessive mandatory costs, which are excluding many. The bottom line is that for people who do a financial analysis of property purchases, it is difficult to justify a purchase given these mandatory conditions.
Here is a specific example provided on Trulia for a house in Boca Raton, Florida.  An interested buyer would see a three bedroom, two bath, 4,246 square foot house with granite kitchen counters, two-car garage, and pool.  Asking price is  $289,000.  This is a great price at first glance.  The catch is that it is in a mandatory membership country club ($30,000 refundable when the house is sold) and a $25,000 non-refundable initiation fee and dues of $13,146 annually.  HOA fees are not stated in this listing, but there are certainly there. The house is assessed at $180,000 and the new buyer is responsible for local property taxes.
This is a better listing than most for houses that look too good to be true.  Most Realtors don't bother to list the details either through negligence or laziness.  But omitting these material facts is certainly not professional, but it is very common.
Another current problem is that  appraisals in gated communities are being adversely affected by other foreclosures and short sales in the neighborhood.  This is certainly not unique to gated communities, but in developments which have a limited number of home designs, the impact is extreme.  In one recent case, a  house with an agreed-upon sale price of $320,000 came in with an appraised value of $260,000.
In these case where the appraisal is below the sale price, the parties only have three choices: the seller can lower the price, the buyer has to put up more cash to conform to the loan-to-price ratio, or the deal can fall apart.
In gated country club communities, where there has been significant foreclosure-short sale activities, this can have a devastating impact.  Buyers should be alert to short sale and foreclosure activity in neighborhoods since it directly reduces sales prices and, if undetected by errant Realtors, can kill the deal after the buyer has incurred expenses from home inspectors and appraisers.
The Price of Beauty
Yet in fairness, people who live in country clubs and pay large HOA fees live in manicured surroundings that often rival the upkeep at Buckingham Palace or Disneyland.  Lawns are manicured, trees are trimmed daily, fountains spew into the air day and night,  and lit from the bottom at night.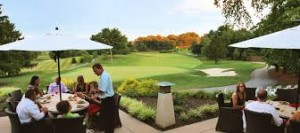 Still, the cash monthly outlays seem to be eluding an increasing number of people. Even real estate agents are not familiar with the local club HOA fees, strict rules and nuances of any refunds paid to home sellers concerning the club memberships.
The problem is that exclusivity is financial, as well as mental, and an increasing number of new buyers are having second thoughts about the price of exclusivity and the snob factor about buying into one club versus another, and the accompanying costs that each club demands.  The problem is that exclusivity only means something to people who know the nuances of one club versus another.  Most outsiders, including full-time, professional real estate agents, do not know the differences, especially the financial obligations each club mandates.
Gated communities have been criticized in that past as being part of a new fortress America that only highlights the wealth discrepancies which have only grown worse over the  past few decades.  The fact that more people don't seem to be able to afford these properties may provide more insight into the declining state  of the American dream.
Yet for those set on country club living, with all of its amenities, it is imperative to work with a knowledgeable real estate agent, who is honest and knows the specific country club communities.  In my  discovery process, I heard stories about realtors who knowingly misled new buyers about what the HOA would allow on country club grounds.
In one case, a  prospective buyer wanted to build a small fence for his dog.  The seller's agent assured him it could be done.  After the house was purchased for $450,000, the new owner discovered that no fences were allowed.  In subsequent discussions, the country club HOA administrators insisted that the seller's agent knew all the rules since she was well-known to them and had been selling property there for about a decade.  The new buyer could not erect a traditional fence for his dog and had no cause to appeal the decision since it was clearly stated.  Neither the new buyer, nor his agent, was aware of the regulation.
This bubble will not burst, but it certainly will not expand as fast as it has in the past based on the number of days on the market for many of these properties, unless they are accompanied by some stimulus demand, such as lowing or subsidizing units by lowering prices.
Reputation Matters …To Some
The other special factor here is cache, exclusivity or snob appeal.  If a club does not maintain its reputation, it runs a huge financial risk.  People cannot look upon these manicured properties as a mere piece of real estate to own a house.  It has to be much more than that to justify the price.  Otherwise, it can revert back to mere home ownership.
Bubbles thrive on perceptions.  When the tulip bulb mania hit Holland around 1637,  it drove bulbs to the equivalent of $50,000 each, it attracted serious attention.  But, as the story goes, when a non-Dutch sailor went ashore and picked up one of the expensive bulbs and bit into it thinking it was an onion, the bubble burst and prices tumbled.  Country clubs cannot let a similar situation happen to them..
In short, do your homework if you are thinking of buying in a country club community.  It is easily turn into a bad investment, despite the beautiful surroundings.