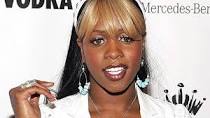 The American justice system is clearly in trouble and here is a stark example of the gap between rich and poor, white and black,  European vs. U.S. street culture and how this strange mix all came to be co-exist.  This situation is an object lesson about the Two Americas which simultaneously exist in parallel universes.
It all has to do with how the power associated with the too-big-to fail Wall Street banks clash with Main Street, especially when Main Street is largely black and comprised of the urban poor.

Here is a comparison of the number of rap artists who have been sentenced to jail compared to bank CEOs who have escaped jail due to their activities leading up to the 2007 financial crisis. This list of incarcerated rap artists whose crimes probably did not affect millions of people has some parallels to the protests surrounding the murder of Michael Brown in Ferguson, Missouri.
This list is food for thought about the gaps between racial justice, money and power in the US.
(This list below was compiled by Jack Kelly of ComplianceEx.)
The following is a partial list of rap stars that have been in jail for some serious, and not so serious, offenses:
| | |
| --- | --- |
| Rappers Who Went To Jail | Wall Street and Bank CEO's  Who Went To Jail |
| Wiz Khalifa |   |
| Remy Ma |   |
| DMX |   |
| Fat Joe |   |
| Beanie Sigel |   |
| Tupa |   |
| Lil Wayne |   |
| T.I. |   |
| Lil Kim |   |
| Foxy Brown |   |
| Gucci Mane |   |
| Chief Keef |   |
| Ja Rule |   |
| Cassidy |   |
| Shyne |   |
| Lil Boosie |   |
| Akon |   |
| Turk |   |
| Max B |   |
| Chris Brown | |