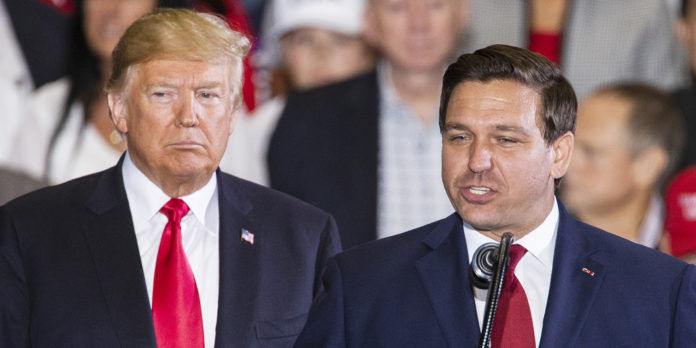 ESG investing may have $17 trillion in assets under management worldwide, but to Barry Diller, chairman of the media company IAC, ESG (Environmental, Social, and Governance) investing should not exist because it interferes with Florida's "Don't Say Gay" bill.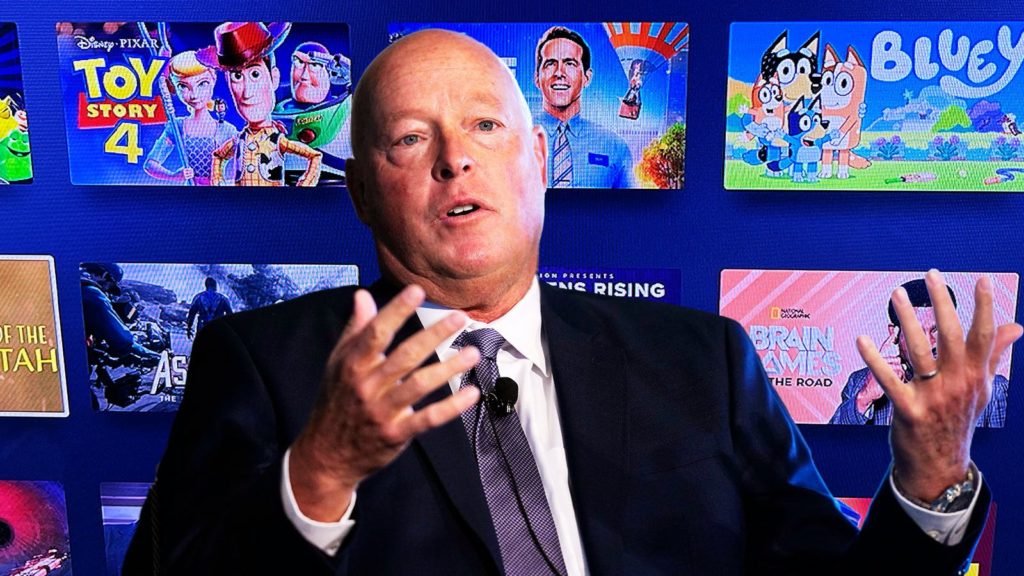 In an interview with CNN's Brian Stelter that aired April 1, 2022, Diller said the Disney Corporation made a big mistake by publicly opposing the Parental Rights in Education law, aka the "Don't Say Gay" bill, passed by the Florida legislature on March 28, 2022. The bill effectively forbids instruction on sexual orientation and gender identity in kindergarten through third grade.
This so-called "Don't Say Gay" bill was enacted into law by the Republican Florida legislature as another one of its anti-gay, pro-voter-suppression measures that have characterized the state's Republican-dominated legislative body.
In the CNN interview, Diller positioned himself as an anti-ESG executive that opposed any form of corporate involvement in ESG issues that do not directly affect his company's bottom line.
Diller said Disney CEO Bob Chapek made a big mistake by allowing his employees and other shareholders to oppose Florida's anti-gay legislation. After the bill was passed, Disney said in a statement that the law "should never have passed and should never have been signed into law."
In his CNN interview, Diller said Disney CEO Chapek did not "lay enough pipe," whatever that means, because Disney released a statement that opposed the Florida law. Diller said that the pro-gay legislative decision was "unwise."
Diller also said it is "unfortunate" that employees have a role in determining a company's ESG position. In the past, Diller said his companies do not take positions on any ESG issues unless it directly affects their businesses.
For instance, Diller said his companies only opposed the Muslim ban on travel since Diller's company owns Expedia.  If it was a social issue, which it obviously is, Diller said Expedia would have not opposed the ban.
DeSantis and the "Don't Say Gay" Bill
For his part, CNN media commentator Brian Stelter said Disney got into a dispute with DeSantis over the "Don't say gay" bill, but Stelter should know that DeSantis wants to provoke Disney for his own political reasons.
It is well-known that DeSantis wants to be the next Republican presidential candidate, so he is looking for issues that appeal to the radical right fan base and routinely roll out attacks on such issues as being anti-abortion, anti-gay, pro-voter suppression, anti-COVID, anti-immigrant, anti-regulation, and anti-tax. DeSantis has even used anti-Semitic attacks in his last campaign to gin-up votes.
Apparently, Stelter does not know that DeSantis is using the Disney mud fight for political purposes. If he did, Stelter would not have said that the Disney CEO's position would irritate DeSantis. Stelter should have known that DeSantis opposes anything that does not directly appeal to his right-wing group of voters or challenges his authority. The anti-Disney show is just for attracting votes.
As an example, DeSantis fanned the flames of his anti-gay tirade on Fox and Friends. In that appearance, DeSantis said "when you are trying to impose as woke ideology on our state, we view that as a significant threat. This wokeness will destroy this country if we let it run unabated."
But DeSantis thinks people are stupid.  A quick search finds that Disney's theme parks business in Florida is much more important to Floridians than DeSantis' anti-gay or-any-anything positions.
DeSantis thinks people don't know that:
The Magic Kingdom in Orlando brought in 21 million visitors in (pre-Covid) in 2019;
These tourists generated a $75.2 billion annual economic impact for Central Florida;
The tourists helped create 463,000 jobs;
Disney in Florida paid $5.8 billion in additional Florida state tax revenue.
Why Right-Wingers Hate ESG Investing
What really bothers DeSantis is that Disney is pro ESG and pro-employee.  For a man who has authoritarian tendencies, it's no wonder that Desantis wants to provoke the Disney Corporation, which is much more popular than he is, merely for personal political points.
DeSantis is all about DeSantis. Like his mentor Donald Trump, he will do anything to fan the flames of ignorance to gin up his supporters. For instance, DeSantis recently created a personal police force in Florida to seek out instances of voter fraud, even though no voter fraud has been recorded.
So, the bottom line is that Diller is against ESG investing.  Diller criticizes the CEO of Disney for being pro-ESG and taking into consideration the input from his 190,000 employees, and that Chapek wants to keep Disney a family icon.
Disney, as do many other corporations, believes that ESG values are worth fighting for. Barry Diller obviously does not.