Florida is seeing a COVID surge and younger people are getting hit the hardest, but if you listen to Gov. Ron DeSantis, you'd think everything was ok.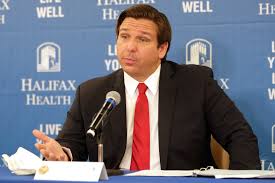 As the state's alleged leader, DeSantis has used lies and propaganda to intimidate educators, push a far-right agenda, and pursue a hard line to perpetuate voter suppression statewide.
But it's his mismanagement of the COVID pandemic that deserves the attention of Florida voters.
Watch this CNN video clip of DeSantis and his intentional misinformation campaign.