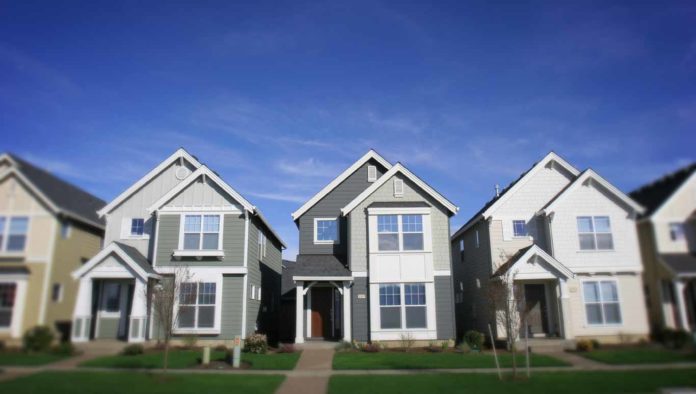 Demographics is the driving force behind many societal changes and now it looks like the housing market will see the impact of these changes.
A new study by the Urban Institute found some significant changes in the racial composition of homeowners going out to 2040. One result found that by 2040, about 70% of new U.S. homeowners will be Hispanic. Hispanics will be the only group that should see an increase in homeownership, according to the Institute. "Despite this, our recent study projects that between 2020 and 2040, no net new homeowners will be white, and 70% of new homeowners will be Hispanic."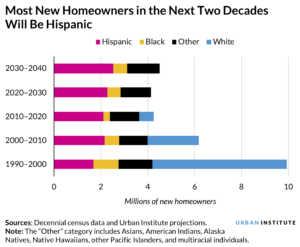 This growth in Hispanic ownership will be accompanied by a drop in the overall homeownership rate from 65% to 62% between 2020 and 2040, with the non-Hispanic white homeownership rate dropping from 73% to 71%. At the same time, the Black homeownership rate will fall from 42% to 41%, and the homeownership rate for "other" racial groups will fall from 58% to 57%, according to the Institute.
More Hispanic Home Ownership 
This dramatic change has got the attention of mortgage lenders, but it also should attract the interest of financial advisors and RIAs looking to expand their business.
Additional analysis by Bankrate found that "Hispanics tend to be younger overall than White and Black Americans, Latinos are poised to begin forming households at a pace that will outpace other demographic groups. And many will aspire to own rather than rent."
This means they will now be able to close the housing ownership gap.  Today, about 49% of U.S. Latinos were homeowners as of the fourth quarter of 2020, compared with 75% of Caucasian households, according to the study. One reason why Hispanic ownership is increasing is that this group is younger than other racial groups seeking to own homes. There is also a cultural impetus to own rather than rent.
That's the good news.
The reality is that Hispanics in this new wave have lower incomes, less wealth, and less ability to borrow from family members for a downpayment. Many Hispanics also have "non-traditional" credit profiles which could hinder them when they apply for home loans that are becoming increasingly more stringent and governed by financial technology that does not allow any variations in key financial ratios or credit histories.
The Institute also recommended that the mortgage industry change some of their credit and mortgage application procedures to allow  Hispanics to buy homes with more payment assistance and better access to credit.
Lessons for Financial Professionals
Financial professionals and RIAs who want to market to this huge portion of the population will have to take the long-view about their advisory role. For the most part, this Hispanic group of new homeowners will not be financially sophisticated or have significant portfolio wealth.
However, homeownership opens the door to other financial advisory services and porducts.  As a result, financial professionals and RIAs who want to see a new market accompanied by a long investment in marketing and relationship building may want to consider the power of this impending demographic change.