If the Biden administration even thinks of appointing the chairman of JP Morgan Chase, Jamie Dimon, to a position in its cabinet, they should just admit they are working for US corporations.
Top corporate CEOs are a reflection of their corporations.  Dimon and JP Morgan Chase have to explain why they are getting fined so frequently, even by lenient regulators in the Trump administration.
Since 2000, JP Morgan Chase has paid a total of  $34,530,243,993 in fines and penalties to federal regulators, according to the great web site, GoodJobsFirst.
According to Good Jobs First, JP Morgan Chase's violations are in these categories:
Financial offenses                                         $30,533,595,699
Competition-related offenses                         $1,840,419,125
Consumer-protection-related offenses             $953,601,750
Government-contracting-related offenses         $614,000,000
Employment-related offenses                         $437,222,027
These violations and fines date back to 2000.  They show JP Morgan Chase, and most other huge US banks, are all repeat offenders.  For instance, Bank of America has paid  $82,700,046,034 in fines since 2000.
So, if global banks employ the smartest financial executives, and they are repeat offenders, it shows they are making more money violating the regulations than paying in fines.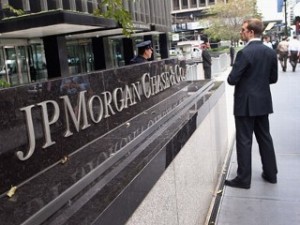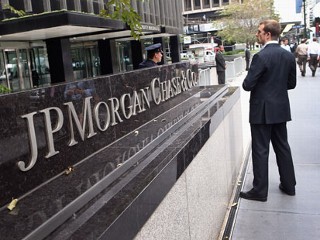 Basic business practices show that violating regulations is a profitable business.
But the hits just keep on coming.
Here are more violations and fines that JP Morgan paid since the Good Jobs First list was compiled:
On Nov. 24, 2020, CNBC reports that JPMorgan Chase agreed to pay a $250 million fine after the Office of the Comptroller of the Currency found a "pattern of misconduct" in its asset and wealth management division.  The agency said JP Morgan's management controls were "deficient" and couldn't avoid "conflicts of interest" managing money for wealthy clients.
Basic Banking business practices show that violating regulations is very profitable.
In late-September 2020, JPMorgan agreed to pay $920 million to settle investigations from three federal agencies over its role in the manipulation of global markets for metals and U.S. Treasuries, according to CNBC.
Biden Must Be Nuts to Consider Dimon
So, the next time Jamie Dimon is interviewed, viewers and voters should remember that Dimon is the CEO of a bank that victimizes average depositors and investors.
If Biden even mentions that Dimon is under consideration for any cabinet post, people who voted for Biden should know they were betrayed.  Dimon is unfit to hold a public position.  And besides, he doesn't need the money. He is worth $1.6 billion.
Join a Credit Union
Message to investors: Join a credit union.
They operate in every state.  They are often local. They have federal deposit insurance for all depositors. They have much better enforcement histories than global banks.
Credit unions are member-owned, co-operatives. This means they focus on providing low-cost financial loans and products. They don't want to rip-off their own owner-shareholders. Any member has input into the credit union's operations.
Try getting the attention of Chase's management if you are a depositor and let us know how that goes.