This article was updated on Oct. 26, 2022
Do contributions by wealthy Jewish billionaires in the Republican Jewish Coalition (RJC), who gave millions to Trump and his right-wing Christian nationalist supporters, help fuel the current uptick in antisemitism?
By spending hundreds of millions to support Trump and his politically extreme associates, the RJC cannot be sure that its money did not help finance the Jan. 6, 2022, insurrection attempt. They also cannot be sure their money did not fund other right-wing hate groups, some of which were responsible for violent attacks against Jewish institutions and individuals.
This site has posted numerous articles on the dangers of the RJC, Orthodox groups, AIPAC, and right-wing Republican Jewish politicians advancing and preserving their personal and corporate tax benefits, as they promote Trump and his nationalist followers.
In the process, they have attempted to distort the historical links between American Jews and the Democratic Party dating back to the presidential administration of Woodrow Wilson. This Jewish affiliation with the party that promotes social justice and other core Jewish values helps explain the fact that 77% of American Jews voted for Biden, a fact that Trump and the RJC cannot reconcile with their current right-wing beliefs.
The most recent example of why the RJC's Republican message of division and hate fails to resonate with the vast majority of American Jews comes from the man who attacked Paul Pelosi. This assailant posted antisemitic statements, messages about Holocaust denial, and how the Jews started the war in Ukraine and would profit from its continuation. In his social media posts, the assailant had a section on his web page entitled "DaJewbs," devoted to antisemitic conspiracy theories, including Holocaust denial.
By financing and enabling Trump throughout his corrupt presidency, the RJC, AIPAC, and other right-wing Jewish groups helped create today's volatile political environment. These groups also created fertile ground for Trump's America First followers to unleash their old canard about how Jews control government, the media, and finance.
How Trump Uses Wealthy Jews to Raise Money
The latest development stems from Trump's comments on Oct. 24, 2022, that "U.S. Jews have to get their act together" on Israel before "it is too late."  Many saw this as another attempt by Trump to foster more disinformation and elevate his importance to the Jewish voters.
In response, right-wing Jewish groups did the unthinkable: they were silent. A spokesman for Republican candidate for New York Governor Lee Zeldin, one of two Jewish Republicans in Congress, and a rabid Trump supporter, refused to comment on Trump's absurd claim.
Similarly, as reported in the Forward, said the once bipartisan pro-Israel lobby, AIPAC, "which has become a major financial player in political campaigns this year, declined to comment to the Jewish Telegraphic Agency. AIPAC, a nonpartisan group that lobbies to strengthen the United States-Israel relationship, normally comments on statements on that relationship from prominent U.S. politicians. But the group reacted with similar silence to Trump's 2019 comments, in which he called American Jews who vote for Democrats disloyal to Israel."
AIPAC's blatant partisanship has damaged its credibility with the majority of US Jews who favor social fairness and are against prejudiced political platforms. If American Jews want to save some money, they should avoid contributing to AIPAC.
Jewish media commentators, like Levin and Shapiro, are secure in promoting pro-Trump messages from behind their microphones, but they are terrified to appear in person in a rally in front of Trump's core base of white Christan nationalists.
But financing and enabling Trump throughout his corrupt presidency created today's volatile political environment. It also made fertile ground for Trump's America First followers to unleash their old canard about how Jews control government, the media, the nation's social agenda, and finance.
The Role of Right-Wing Jewish Media Personalities
But to complicate matters, right-wing Jewish cable and online broadcasters and Orthodox Jewish religious groups dabbling in politics are also poisoning the well political discourse.  Groups like the Tikvah Fund, and the Zionist Organization of America.
As an example of this distorted view of reality, Morton Klein, the head of the ZOA, is quoted in The Forwards as saying "Klein himself has come under fire for social media posts that urged Black Lives Matter be designated a hate group, smeared the Jewish refugee resettlement organization HIAS as "more a Muslim Organization" and described former President Barack Obama as an "Israel hater." He also promoted conspiracies about Jewish billionaire George Soros, who has become a leading boogeyman for antisemites."
One of the most disturbing accolades to Trump is from an Orthodox group, the America First Action Superpac, which in a Nov. 12, 2019 dinner at the InterContinental New York Barclay Hotel, Rabbi Y.Y. Jacobson praised Trump as "a blessing to the world" as the crowd shouted "four more years." During his speech, Trump made the unfounded claim that he "had an approval rating of about 98%," although he didn't specify who gave him that high approval rating.
The sad irony here is that the origins of the America First Superpac, which sponsored the Trump fundraiser, were in the isolationist America First Committee, founded in 1940. This right-wing group opposed U.S. entry into World War II at the same time that news was emerging about the creation of concentration camps and the systematic murder of European Jews. This murderous path forced the founder of the U.S. Lubavitch movement, Rabbi Menachem Schneerson, his wife, father (Rabbi Levi Yitzchok Schneerson), and brothers into fleeing the Nazis.
The story of Reb Schneerson's plight was detailed in this video lecture by non-other than Rabbi Y.Y. Jacobson, the same man who praised Trump at the America First Action Superpac 82 years after the America First Committee worked to prevent the U.S. from entering WW II and at least beginning the combat needed to end the Holocaust.
Profiting From Antisemitism
Then there are individuals who are media personalities profiting from right-wing preaching. This group includes Mark Levin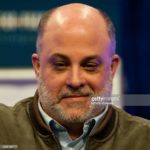 and Ben Shapiro, aided by other right-wing figures such as Caroline Glick, Dennis Prager, Steven Miller, Rabbi Mendel Kessin, and Rabbi Yosef Mizrachi, who are all pushing right-wing nationalist, rabidly pro-Israel messages, and conservative cultural ideas.
This is a tricky balancing act since their messages co-mingle with known white nationalist groups that all reside under the same Republican Christian nationalist tent.
It's only a matter of time before these needy political personalities will be asked to share a stage with the Proud Boys or other violent anti-Semitic groups as they push their pro-Republican messages. It will be interesting to see who accepts that invitation, how much they get paid, and how many bodyguards they employ to get on and off the stage and safely out of the arena.
My bet is that while these Jewish media commentators, like Levin and Shapiro, are secure in promoting pro-Trump messages from behind their microphones, they are terrified to appear in person in a rally in front of Trump's core base of white Christan nationalists.
American Antisemitism, and Israel 
The rise in right-wing American Jewish activism has also spread to Israel. The hundreds of millions in donations from wealthy American Jews have served as a model to grow right-wing nationalist, pro-Netanyahu groups in Israel.
This includes the Zionist Organization of America (ZOA), which supported Trump and in 2017 honored Steve Bannon at dinner, the far-right Religious Zionism party, and the right-wing Tikvah Fund, funded by the late-Israeli billionaire Zalman Chaim Bernstein.
Like their conservative counterparts in the U.S., the Israeli version of right-wingers focuses on "reform of the Israeli judicial system, anti-Chinese conspiracy theories, and adoption of "new immigration policies," which includes an analysis of crime rates in the African asylum seeker community in Israel," according to an article in 972Magazine, by Noam Sheizaf.
The goal of the Israeli right-wing/libertarians is copied from the U.S. model. This includes deregulation, the worship of free market capitalism, anti-union policies, limiting abortion access, annexing more territory, and "judicial restraint, individual liberty, and limited government." This libertarian, anti-regulation, selfish tilt may come from Israel's tech industry, just as it does in the U.S.
The only difference between the right-wingers in Israel and those in the U.S. is how they deal with antisemitism. The right-wingers in Israel fear a possible backlash from Palestinians. American Jews now face less violence but heightened rhetoric and vandalism from known sources, most of which are associated with Trump-supported groups.
Ungrateful Jews: Trump
Yet despite the hundreds of millions given by the RJC to Trump, the ex-president still says Jews are ungrateful to him.
In a social media post, Trump repeated the antisemitic myth that U.S. Jews have dual loyalties to the U.S. and Israel. Trump wrote, "No President has done more for Israel than I have," a statement he repeats but is more hyperbole than fact.
Trump also praised "our wonderful Evangelicals (who) are far more appreciative of this than the people of the Jewish faith, especially those living in the U.S." This is not the first time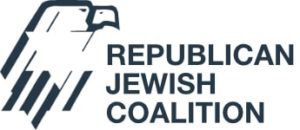 Trump has attacked Jews for not being grateful to him. He did it in December 2021 when he was raising money. His criticisms of Jews who don't worship him should resonate with the RJC, who wrote checks for hundreds of millions of dollars that Trump does not acknowledge today.
American Jews who follow Trump and embrace his right-wing causes and personalities should find it difficult to reconcile his white Christian American nationalism and Jewish values. But politics which is fueled by pursuing self-serving goals is a risky business.
American Jews who follow Trump down the road to Christian nationalism should not expect a friendly greeting at the journey's end.