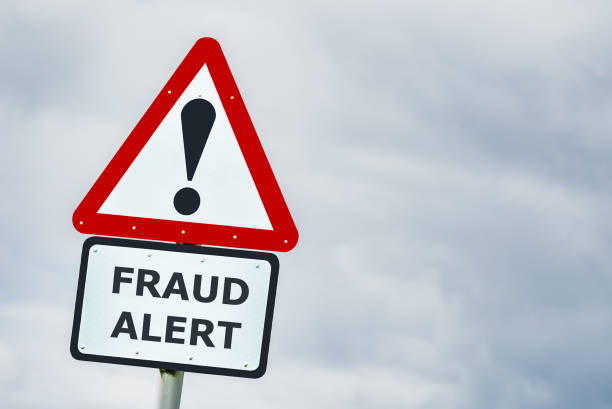 People moving to Florida think they are entering a new world of "freedom," sunshine, and a world of low taxes.
But that is not entirely accurate.
They also are entering a state where low taxes mean fewer public services. The state also has some of the highest fraud rates in the U.S., higher home insurance expenses, rising homeowners association (HOA) expenses for people living in gated communities, and a volatile real estate market. Hurricane Ian damages will also result in more expensive building upgrades and anti-storm protections.
But there is also another problem. Florida tolerates fraud because it has a poor record of consumer protection. Consumer protections are the standard for Democratic states and date back to 1635 when laws were passed standardizing weights and measures used in commercial transactions. In 1879, a Pennsylvania congressman advanced legislation that called for accurate information on the sale of food and medicine. Since then, consumer protections and enforcement in almost all states have expanded, but Florida still follows a caveat emptor approach.
In short, the escape to the Sunshine State is an escape that has attracted emigres from northern states since the 1920s, and in some cases, history may be repeating itself today.
Consider the following that the Florida Chamber of Commerce and country real estate associations never discuss:
Florida is the fraud capital for scams related to internet marketing, Medicare, real estate, Medicaid, roofing, non-profits and charities, identity thefts, and false car accident claims. Florida real estate scams of the 1920s still rank as some of the largest in the world.
Florida Ranks High in Fraud
Florida ranks as the state with the highest number of internet frauds, according to a report from the Federal Trade Commission (FTC).
In 2018, about three million consumers filed complaints with the FTC, and Florida ranked No. 1 for fraud and No. 4 for identity theft, according to the latest FTC Data Book. The top fraud scams affecting Floridians were debt collection, identity theft, and impostor hoaxes.
Real estate sales and development and construction are also ripe for fraud.  A December 2021 report from WFTV, "Central Florida becoming the Wild West of real estate scams," found that people were selling land they did not own via online real estate sites.  Rental frauds are also common. Another area ripe for investigation is Community Redevelopment programs that involve HUD money and public-private real estate developments that misuse federal and state monies.
In April 2021, the former mayor of Boca Raton, Susan Haynie, pleaded guilty to charges that she failed to disclose financial ties to a local real estate tycoon while in office. Florida investigators said Haynie didn't report over $330,000 in earnings she received from developers and commercial property owners.
No wonder the Palm Beach County Board of Realtors does not publicly release statistics on the number of complaints filed against realtors in its membership.
Lower Taxes Mean Fewer Services
People moving to Florida boast that they will not pay personal income taxes. That's true. But as any adult knows, you get what you pay for.
Florida ranks as one of the worst states for paying public school teachers. While Florida lawmakers posted misleading social media posts about raising teacher pay, National Education Association (NEA) "data shows that in the 2018-2019 school year, when DeSantis entered office, Florida ranked 47th in the nation for average public school teacher pay. This gave Florida teachers an annual average wage of $48,314. This salary ranked 48th in the 2020-2021 school year, giving teachers an average of $51,009. according to Staci Maiers, an NEA spokesperson."
The state is estimated to continue to rank 48th for the 2021-2022 school year,
Florida Governor Ron DeSantis also made national news when he rebuffed public health directives to close down businesses as the COVID pandemic was spreading in early-2000. DeSantis politicized mask mandates and school and business closings, but all that came at a cost.
As a result, after New Year's Day 2022, Florida ranked fourth among states where coronavirus was spreading the fastest per person, a USA TODAY Network analysis of Johns Hopkins University data shows.  A November 2021 report found that Florida's total COVID-19 case rate was higher than the national rate and was the 10th highest in the U.S.
Fraud Leadership by Example
Take the case of Florida Senator Rick Scott, who became a multi-millionaire when he was CEO of the health care company Columbia/Health Care. When a federal investigation in 1997 found that his hospital company created one of the nation's largest health care/Medicare fraud schemes, the company was fined $1.7 billion for Medicare fraud. Scott later admitted and then backtracked on his knowledge of the healthcare fraud scheme. Still, in 2003, the US Justice Department named Columbia/HCA as the target of "the most comprehensive health care fraud investigation ever undertaken by the Justice Department."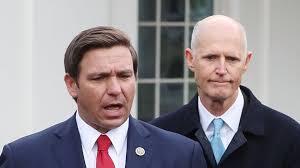 In the meantime, Scott, the former CEO of Columbia, made out like a bandit: In 1997, the board of Columbia/HCA forced him out. Scott left with $300 million in stock, a $5.1 million severance, and a $950,000-per-year consulting contract for five years. No wonder Scott is a respected Republican senator, and his Republican platform today calls for privatizing Medicare and Social Security, among other social safety nets.
In April 2021, the former mayor of Boca Raton, Susan Haynie, pleaded guilty to charges that she failed to disclose financial ties to a local real estate tycoon while she was in office. Florida investigators said Haynie didn't report over $330,000 in earnings she received from developers and commercial property owners.
Other white-collar executives are also moving to Florida for its favorable tax benefits.  This is especially true for real estate developers, hedge funds, and private equity managers, who are moving to Florida because of its lax oversight and no state personal income taxes. Wealthy people in these industries are huge beneficiaries of the carried interest tax loophole that allows people to pay capital gains taxes at the ordinary income tax rate; huge savings that are not available to ordinary people and a huge tax loss to the federal government.
Think Twice About Ocean Front Condos
Hurricane Ian is also bad news for the expensive ocean-from luxury home market. Despite the expected soothing messages from the Florida luxury real estate industry, rising ocean levels and the threat of more violent hurricanes will not protect residents who buy expensive condos, with HOA fees of over $800 a month, overlooking a potentially violent beachfront.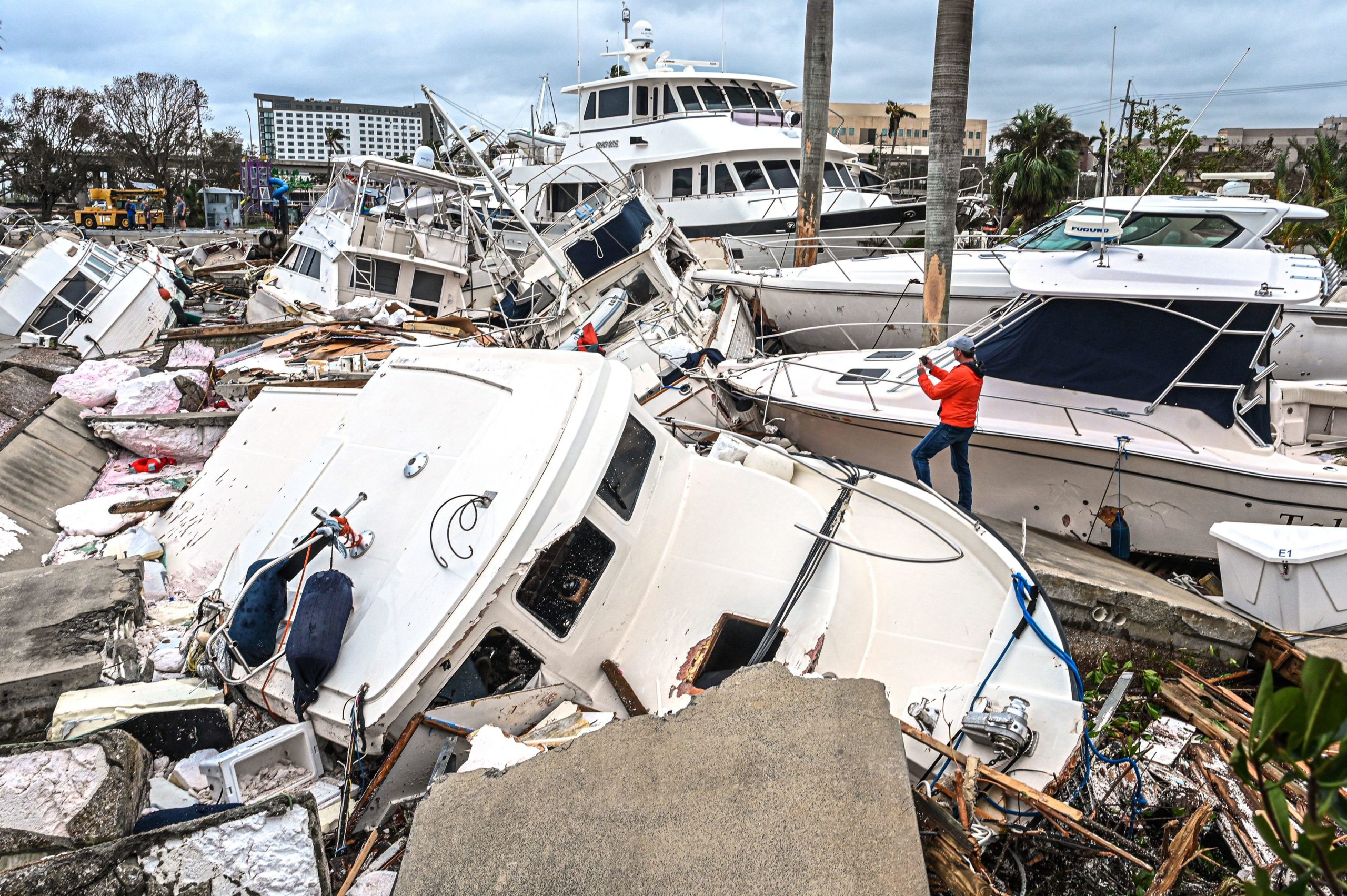 Rising home and flood insurance costs will also cool the hot beachfront home market. According to Climate Home News, only around 30% of the damage caused by Hurricane Ian is covered by commercial insurance. Due to its high cost and limited availability, about 60% of Florida residents do not have flood insurance, according to a 2020 McKinsey report. This means financial disaster for thousands of residents.
In the past year, six Florida insurance companies have gone bankrupt as the population has increased. Insurance premiums can increase by up to 40% because Florida has a hurricane tax that allows the state to tax homeowners to cover flood and home insurance costs. So, what many home buyers in Florida save in personal taxes, may be forced to pay in homeowner's insurance. One homeowner in the gated community of Boca Pointe in Boca Raton received a home insurance estimate of $16,000 yearly for a 1600-square foot condo.
Fraudsters Target Average Floridians
Before Hurricane Ian, average consumers were the targets of fraud conducted by handymen, real estate agents, and home inspectors.
For example, a retired plumber from New York bought a condo in Palm Beach County from an elderly owner but soon noticed the air conditioning was not working.  He checked the wiring and purchased a new thermostat, but it did not fix the problem.  He then looked in the attic and found that the air conditioning ducts were never connected to the air conditioning unit.  The man said the elderly owner could never inspect the attic, so the repair people collected the money and disappeared.
Another older woman in the Kings Point condominiums in Delray, Florida, bought a unit only to find that her Jacuzzi tub did not work. Her real estate agent and home inspector assured her everything was in working order.  The new condo owner was then faced with a $5,000 bath remodeling job to replace the old tub. In a stroke of bad luck, this development for people over age 55 was hit by a tornado that accompanied Hurricane Ian and suffered significant damage.
History Repeats Itself?
Real estate bubbles and scams are not new to Florida. As described in the book Bubble in the Sun: The Florida Boom of the 1920s and How It Brought On the Great Depression, by Christopher Knowlton, in 1925, some 7,000 people moved to Florida daily, many attracted by the prospects of cheaper homes and a better climate. The crowds were attracted by huckster real estate developers selling undeveloped land, most of it in swamps. Still, the scammers continued to sell to unsuspecting buyers. The book describes how one novice made the equivalent of $190,000 in a month of buying and selling, essentially flipping undeveloped land to naïve buyers.
As seen today, many of these developers had rapid ascents and declines that paralleled the real estate market. These included the man who built Coral Gables, George E. Merrick; the auto parts manufacturer and Florida land developer Carl Fisher; and architect Addison Mizner, whose Spanish-style buildings characterized the early scene of Boca Raton. All died bankrupt and near penniless as the Florida real estate boom sank into the swamps.