When Hurricane Ian left Florida, it was replaced by another devastating force: fraud.
This happens as some Florida residents begin their clean-up work, which will be quickly followed by an influx of fraudulent contractors and insurance scammers who seek to victimize traumatized homeowners from the unprecedented destruction.
But there is also another reason: Florida is a  no-fault state. That means that when fraud occurs–whether it be for home repairs, car purchases, home sales, or merchant transactions–the burden of proof is on Florida residents.
This may surprise many residents who move to Florida from the north and west where there is a long history of strict consumer protections. Consumer protection stems from individual state statutes, local court cases, and legislative priorities. The states with the best consumer protection laws are Hawaii, Massachusetts, Connecticut, Vermont, and Illinois.  Unfortunately, in Florida, consumer protection is not a top priority.
Florida ranks low on this list for a few reasons: Florida has historically been the location for frauds, most notably the Miami swamp-land land banking scams of the 1920s when the booming "land mania" preceded the Great Depression. One of the original sellers of swampland was Charles Ponzi, creator of the pyramid scheme. A google search shows that real estate frauds continue in Florida today.
In 2022, Governor Ron Desantis and the Florida legislature made it easier for fraudulent companies seeking tax avoidance, such as private equity, real estate, hedge funds, construction companies, and car-related scams to operate in Florida. Second, hurricanes and floods always attract fraudsters from around the nation to prey on unsuspecting victims. The elderly population of Florida makes this an especially attractive target for fraudsters.
Worse, even before Hurricane Ian hit Florida in mid-September, DeSantis and other Republicans running for office, including Marco Rubio, made very odd public proclamations in campaign ads and speeches that Florida welcomes people who love "freedom."
DeSantis's message about "freedom" is never articulated, but the Republican mantra is that Florida avoided the lockdown during the COVID epidemic (even though it cost lives), there was no mask mandate, and that businesses never had to shut down in order to conform to public health mandates required in other states. In short,
The use of the word "freedom" by DeSantis also means that Florida, the third state to join the Confederacy in 1861, is a laissez-faire, libertarian state that embraces an unregulated free market economy with few consumer and labor protection standards and even less enforcement. The Florida motto for consumers is Caveat Emptor (buyer beware).
This explains why Florida is the fraud capital for Medicare, Medicaid, roofing, and car accident fraud. Florida real estate scams of the 1920s still rank as some of the largest in the world. Even Senator Rick Scott became a multi-millionaire when he was CEO of Columbia/HCA when a federal investigation that began in 1997 found that his hospital company created a health care/Medicare fraud scheme. The company was fined $1.7 billion for Medicare fraud.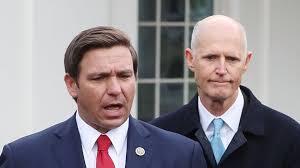 In the meantime, Scott as the former CEO, made out like a bandit: In 1997, the board of Columbia/HCA forced him out. Scott left with $300 million in stock, a $5.1 million severance, and a $950,000-per-year consulting contract for five years. No wonder Scott is a respected Republican senator and his Republican platform calls for privatizing Medicare and Social Security, among other social safety nets.
In practice, this makes Florida a haven for fraudsters of all types. The damage from Hurricane Ian will make this a field day for fraudsters to operate in Florida unless DeSantis uncharacteristically initiates some strict punishment protections for unsuspecting Florida residents.
Fraud and Financial Damage from Hurricane Ian
While the costs of Hurricane Ian are still being determined, its direct replacement costs of lost buildings and infrastructure in Florida alone could be at least $250 billion.
Only around 30% of the damage is covered by commercial insurance, according to Climate Home News. Due to its high cost and limited availability, about 60% of Florida residents do not have flood insurance, according to a 2020 McKinsey report. This means financial disaster for thousands of residents.
In the past year, six Florida insurance companies have gone bankrupt, as the population has increased. Insurance premiums can increase by up to 40% because the state of Florida has a hurricane tax that allows the state to tax homeowners to cover flood and home insurance costs.
Chuck Watson, a disaster modeler at Enki Research, said the storm could cost the U.S. up to $67 billion in economic damages. Besides damaging homes and infrastructure, the hurricane also ruined orange farms in the largest producing state, causing orange juice prices to surge, according to ClimateChangeNewOnly around 30% of the damage is covered by commercial insurance, as reported in Climate Home News.
This will also be bad news for the expensive ocean-front luxury home market. Despite the expected soothing messages from the Florida luxury real estate industry, rising ocean levels and the threat of more violent hurricanes will not protect residents who buy expensive condos, often with HOA fees of over $800 a month, overlooking a potentially violent beachfront. Then, there is also the problem of finding affordable hurricane and wind insurance.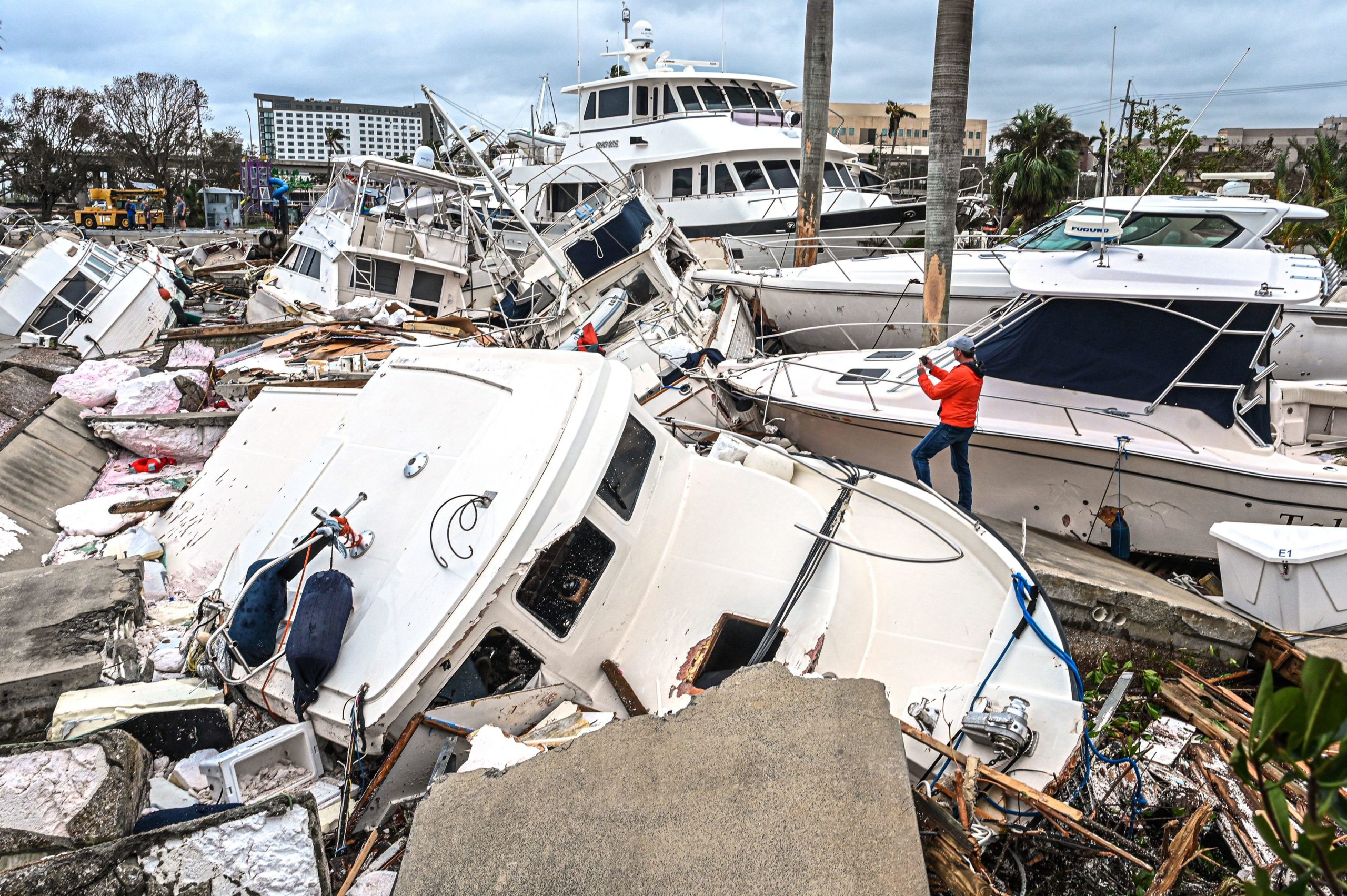 For homeowners, the risk of being a fraud victim stems from dishonest contractors and fake insurance adjusters. The appearance of fake charities to aid disaster victims is also a popular scam. This is why Florida ranks as the state with the highest number of internet frauds, according to a report from the Federal Trade Commission (FTC).
Fraudsters Target the Rich and Poor
Before Hurricane Ian, average consumers were the targets of fraud conducted by handymen, real estate agents, and home inspectors.
South Florida has an army of unlicensed, non-union tradesmen who work in sprawling retirement communities for cash, and get clients for years often by word-of-mouth recommendations. In most cases, the handymen and small-time contractors can underbid more reputable, licensed contractors. This is especially appealing to retirees on a fixed income, or in need of a fast repair.
For example, a retired plumber from New York bought a condo in Delray Beach in Palm Beach County from an elderly owner but soon noticed the air conditioning was not working.  He checked the wiring and bought a new thermostat, but it did not fix the problem. He then looked in the attic and found that the air conditioning ducts were never connected to the air conditioning unit.  The man said the elderly owner was never able to inspect the attic, so the repair people collected the money and disappeared.
Another elderly woman in the Kings Point condominiums in Delray Beach, Florida, bought a unit only to find that her Jacuzzi tub did not work. Her real estate agent and home inspector both assured her everything was in working order.  The new condo owner was then faced with a $5,000 bath remodeling job to replace the old tub. In a stroke of bad luck, this development for people over age 55 was hit by a tornado that accompanied Hurricane Ian and suffered significant damage.
Another contractor told me that he was building a new deck on a multi-million dollar house in the tony St. Andrews County Club in Boca Raton when he noticed the household wiring did not meet the code. He then re-wired the entire house at a cost of $40,000. This electrical deficiency happened after the house was inspected, so either the inspector missed the problem, or the electrician was either lazy or unqualified. In any case, a house fire in a residence at the St. Andrews Country Club due to faulty wiring would be a public relations nightmare.
Another man in Boynton Beach bought a new condo only to find that he owed $1500 in car registration fees that should have been paid by the seller, but his real estate agent and the mortgage company failed to notice. He also never received a mailbox key. This could be considered trivial, but the new owner had to notify the post office to gain access to his mailbox, and then hire a locksmith to install a new lock.
In addition to poor quality construction work and lapse inspections, another problem is that elderly people who are fraud victims are reluctant to notify authorities even when they discover faulty workmanship. It takes too much time, is stressful, and makes them look more vulnerable. They also don't know who to contact.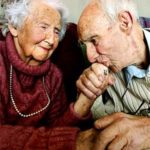 City officials also don't have the resources to monitor, prevent, and prosecute fraud when it hits their residents. Many county Florida real estate licensing boards also don't release statistics about the fraud claims filed against real estate agents. The most common lawsuits brought against real estate agents are for breach of duty because clients place trust in their agents' expertise and their agent must act in the best interest of the client.
The Remedy for Protecting Florida Residents from Fraud
While the fraudsters will certainly arrive in the wake of Hurricane Ian, some towns in Florida that have gated communities can protect their residents by doing the following:
Do not allow unlicensed contractors into the gated community. HOA boards in gated communities should verify that all contractors allowed on to the property have current licenses, professional certificates, as well as proper insurance papers. Unlicensed contractors should not be admitted to the community.
Communities should solicit feedback from residents who hire contracts to determine if they provided professional services and made the proper repairs.
The costs of these services should be centralized by the HOA committee to determine if residents are being protected against price gouging.
City and town officials should create or supplement their fraud policing by creating new offices. Town and city officials should publicize their fraud prevention efforts, so all residents, especially the elderly, know they can call city officials who will investigate and prosecute fraudsters.
City officials should also alert city and county prosecutors about trends in fraud that are detected. Prosecutors should not be timid about prosecuting contractors that commit fraud.
Fraud Prevention Goes Against Florida's Governance Model
While these straightforward fraud prevention suggestions can be implemented easily, Florida's current Republican free-market business culture remains an impediment. This means state Republican state, county, and local officials must revise their definition of "freedom" to make it more citizen-friendly. Consumer protections are the standard for Democratic states and date back to 1635. In 1879, a Pennsylvania congressman advanced legislation that called for accurate information related to the sale of food and medicine.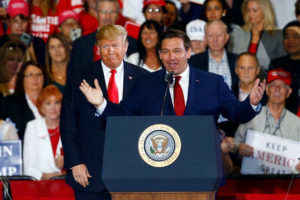 Despite claims by Republicans, consumer protections, just like public health agencies, are not anti-citizen. These state and federal protections against fraud and the prevention of disease have the goal of protecting the public good and advancing commerce and the quality of life.
The devastation from Hurricane Ian is a test of Florida's anti-citizen misuse of the word "freedom." Protecting vulnerable citizens from the next wave of hurricane-related fraud is the first step in making sure Floridians are free from being victimized by unethical and criminal service providers. The looming question is whether DeSantis can abandon his MAGA position and realize that the federal government and its vast FEMA resources, and not the sociopath Trump, can help Floridians.