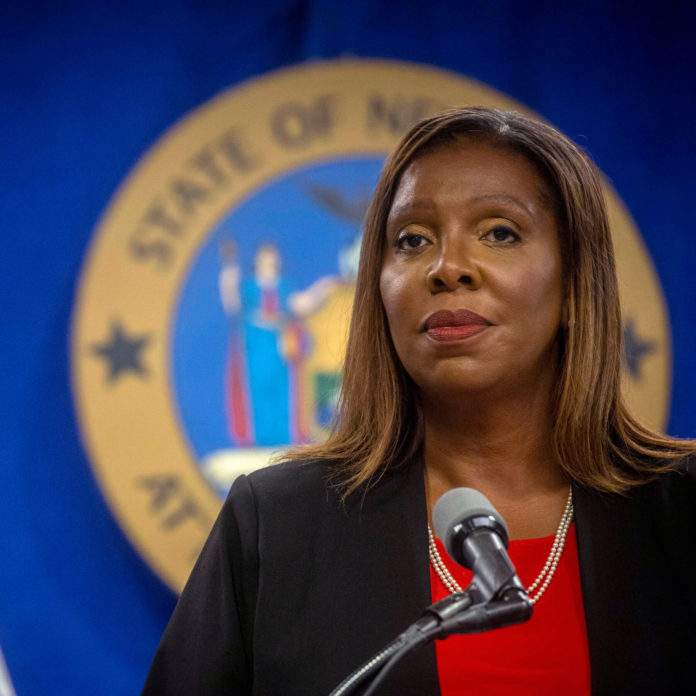 Congratulations to New York Attorney General Letitia James, a black woman, and her staff, who have finally done what no white male New York or Federal prosecutor has ever done: filed a sweeping lawsuit against former President Donald Trump, his adult children, and the Trump Organization for financial fraud.
In this historic suit, Attorney General James alleges that Trump and his businesses engaged in an expansive fraud lasting over a decade that Trump used to boost his net worth and enrich himself.
This case is unique because AG James has broken down the wall of the wealthy, primarily male, and predominantly white legal elite. For decades, this Manhattan Old Boy's Club has failed to enforce laws against CEOs and white-collar criminals who reside in Manhattan, most obviously Donald Trump.
Trump began evading the law as early as 1973 when he and his father, Fred, were sued by the US Justice Department for deliberately discriminating against Blacks and Puerto Ricans in their rental properties. This case dragged on and eventually, the US Justice Department dropped the case.
This patrician Old Boy's legal Club was the core of Manhattan's and Washington's jaded culture that allowed white-collar criminals—bankers, lawyers, CEOs, businessmen–to evade prosecutions for public crimes that affected millions.
The Club uses a revolving door in which corporate lawyers exited their partnerships, served a few years in state and federal posts, and then returned to the more lucrative private practice of defending corporate wrongdoers.
A long list of males benefitted from this toxic culture, especially Manhattan District Attorney Cyrus R. Vance Jr., who, after three years of investigations, failed to file a suit against Trump.
So, for her considerable legal and cultural barrier-breaking work, New York Attorney General Letitia James should be named Woman of the Year, 2022.