Traditional marketing theory and business practices have long said that politics and religion should be avoided in daily business practices at all costs.
But the new reality is that politics is ever present.  It is now part of social relationships, dating, religion and business. It now being injected into most industries and the workplace, whether it comes in the form of discussions about employee relations, tariffs, the deficit, wage growth, evolution or the environment.
Traditionally, the financial services industry has been silent, at least in public, about its political positions. But in private, and through its extensive and well-funded political action committees, political endorsements, and trade groups, the industry has  made its policies evident to protect profits, often at the expense of its own clients.  The battle over the DOL's fiduciary standard, dating back to 2007 is a great example. The industry has spent hundreds of millions trying to defeat these rules. This anti-fiduciary movement is central to the largest financial services and insurance firms, which explains why this battle continues today over the basic issue of whether a financial representative should put their interests ahead of the customers'.
Today, the financial services industry staunchly insists that it is apolitical, even though there are financial reps who have become Registered Investment Advisors (RIAs) and adopted pro-client advisory standards.  But to date, no major financial services firm has publicly injected politics into its strategic client-directed marketing strategy.  Maybe it is time for that to change.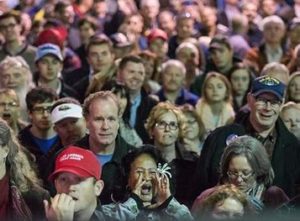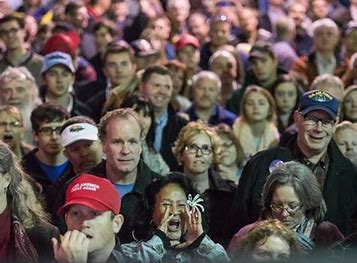 One reason is that more investors recognize that politics is now injected into almost every decision being made in Congress, state legislatures and science. The public also resents that  "Wall Street," as a symbol for the financial services industry, escaped without any civil or criminal penalties  as a result of helping to cause the 2008 mortgage fraud-led recession. The public perception is that "Wall Street" avoided prosecution because of its political clout.  Yet even with these societal changes, the financial industry still staunchly considers itself "apolitical."
While any discussion of politics may seem off-limits in the financial industry, it really has ben around for decades in some form. The start of ESG , or social investing funds, is based on screening companies for certain anti-social or anti-environmental practices and then eliminating them from the investment pool. For instance, Newday, a Registered Investment Advisor (RIA), has created "impact" funds focused on climate action, animal welfare, ocean health, gender equality, fresh water and global impact.  Funds using company screens based on conservative evangelical beliefs, such as the Timothy Plan, are based on "investing in a biblically and morally responsible manner."  To do this, the fund avoids companies that support pornography, abortion or have "other policies and procedures contrary to the teachings of Scripture."
Time for RIA Firms to Show Their Colors
But so far, no firm has based its public marketing program based on promoting progressive political beliefs. Maybe it is time for a change.  Today, some financial firms base their practices on transparency, low-cost-products, or fiduciary practices via RIAs. Whether they know it or not, these firms are using pro-customer progressive politics to advance their business position.
While this is an out-of-the-box proposal, some in the financial industry can take a lesson from Nike which recently made news in the marketing industry for signing controversial football player Colin Kaepernick to be its new spokesman. This point was driven home in this video.
Nike has a long history of controversy, both in tackling issues of discrimination and also for using  low-wage labor to make it shoes.  But with its huge market share, Nike adopted this new marketing strategy based on embracing political issues, such as Kapernick's focus on  judicial and police discrimination against Afro-Americans.
Given this controversial topic and its new controversial spokesman, is there a company in the financial services industry which today would make the innovative move of adopting a decidedly pro-investor, pro-customer political position by  embracing the fiduciary standard, transparency and offering the most appropriate, low-fee products to clients?
This is a tough proposition, but maybe there is a firm in the industry that can advance its business by acknowledging that investing has a distinctly political perspective that an be used to attract like-minded clients.
If you are a RIA or financial services firm that wants to find like-minded clients, consider posting a notice on this site that lists your pro-investor business case. The listing information is available on the front page of this site. This information  can be accessed by clicking on the Business Listings and Submit Listing tabs.