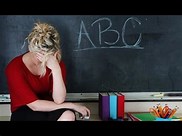 Since the first corporate pension plan was created in 1874 by the American Express Company, there has always been a blind spot in how small business owners offered retirement benefits to their employees. For over 70% of business owners, this decision to offer any form of retirement was simple: They didn't.
The reason was most pensions and 401(k)s, were geared towards large corporations. This meant they required huge recordkeeping, administrative and regulatory overhead needed to offer a variety of investment products, reporting and loan features to a wide demographic of employees. To handle this, retirement plan providers needed expensive systems to service all the needs of large employee populations.
Flash forward to the 1990s and the availability of faster, less expensive technology, combined with a growing need by small businesses to be competitive in their benefits offerings. This fueled the need for someone to offer 401(k) plans to business with fewer than 100 employees. This was the space that Ubiquity Retirement entered in 1999 as the first online and flat-fee retirement service for small businesses. Today, the firm has $2.25 billion in assets representing about 60,000 savers with an average retirement account of $36,000 per participant.
Chad Parks, CEO and founder of the firm, recognized this industry coverage gap in the mid-1990s.  At the time, Parks started an RIA practice working with small business owners to establish retirement plans.  As an independent advisor, he was "horrified" by retirement products that were either too expensive or "needed rooms of file cabinets in order to handle all the paperwork associated with offering retirement benefits."

He also discovered that 72% of businesses did not offer any retirement plans at work.  So he asked "why" and saw that the retirement business was based on an AUM model with significant fulfillment, recordkeeping and administrative expenses. To reduce these costs, he realized an integrated, internet-based retirement platform could solve the problem of serving the fragmented, small business market. Plus, it could be done for a flat fee that would make it easier for small business owners to understand, offer to employees and manage.
This became the business model for Ubiquity Retirement + Savings, San Francisco.   Today, the firm offers all types of 401(k)s ranging from ones designed for over 100 employees to sole proprietor firms that have no employees.  Fees range from $265 a year for solo 401(k)s to $165 a month for small businesses. Fees to cover individual plan participants can be as low as $5 a month.
Businesses Lack "Political Will"
So why don't more companies offer retirement benefits?  "Much of it is political.  Unfortunately, there has not been the strength of politicians to address this issue head on due to upsetting a policy that is good for everyone," Parks said. "But we are starting to see some potential mandates at the state level that say that if you have a business in certain states, such as Oregon, California, Connecticut, you will be required to provide some form of retirement income accounts from your employees."
This could be similar to Obamacare and the government mandate to provide healthcare for employees.  For instance, in San Francisco, Obamacare that required business with more than 20 employees offer healthcare for about $350 a month and that is now indexed at about $400 a month per employee.  "This is a big expense for a firm with 20 employees.  So, there is no appetite for a businesses to do anything, But there is now a mandate, so now you have to offer a type of retirement plan, so employees can save for the future," Parks said.
Serving the Underserved
To Parks, the solution to the current retirement crisis is simple. "This is not magical; you just have to offer the dang plan," he said. "The problem is that some small business lack the political will to start the plans."  But when they offer the plans, and combine them with auto-enrollment, studies have found that about 80% of employees participate.
Another enticement happens when small business owners learn they can benefit from safe harbor provisions.  There also are tax benefits. When a business has fewer than 100 employees and they are paid over $5,000 annually, and there was at least one "non-highly-compensated employee who earned less than $120,000 last year, employers may be eligible for a 50% credit on establishing a 401(k) plan up to $500 per year. Plus, employers who offer matching or profit sharing contributions can defer more of their own income. "When all of this happens, we are talking about almost no cost or low cost, so this is an even greater incentive for small businesses to start a plan," Parks said.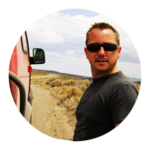 To offer employers a greater incentive to start a plan, Ubiquity will soon be offering a 401(k) direct deduction plan at $25 a month, called "401(k) light," using the IRA account infrastructure, so an employer does not have to complete the entire registration process.
Educating the Public
Since the retirement crisis has always been a concern for Parks, he decided about five years ago to make it a national issue. This resulted in a documentary, "Broken Eggs, the Looming Retirement Crisis," which discusses issues related to Social Security, savings and pensions and what it means to American society.
To produce the documentary, Parks and his crew started on a 6,000 mile, nationwide road trip.  When it ended, the crew had conducted over 80 interviews. It was then brought to a producer who made it into a documentary.
Parks said the video was made to be a public service announcement that would serve as a "wake up call" to politicians and individuals about the retirement crisis.  It has since been posted on YouTube where it received over 186,000 views.
"We did not do this to not to make money or as a commercial, but we wanted to say that this is a national problem that deserved national attention. We still feel strongly that it deserves to be taken very seriously by elected officials, citizens and policymakers nationally," he said.
If you are a RIA or financial services firm that wants to find like-minded clients, consider posting a notice on this site that lists your pro-investor business case. The listing information is available on the front page of this site. This information  can be accessed by clicking on the Business Listings and Submit Listing tabs.