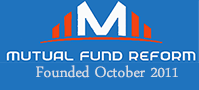 In the never-ending debate about the retirement advisor industry's adoption of the fiduciary standard–aka, giving a customer an even break–a Department of Labor (DOL) official has cut to the chase and said the fiduciary rule would effectively change the advisory business culture.
And that's exactly why the industry hates the fiduciary standard and financial regulation.
In what should be considered a slow-motion car wreck, as far as individual investors are concerned, this decade-long discussion continues.
And who benefits from these long delays? Surprise, it's the retirement advisory industry.
And they benefit to the tune of about $17 billion annually, and possibly up to twice that amount, according to a White House study. This $17 billion represents about 1% of all retirement savings.
So when you combine the push to adopt the fiduciary standard with a study showing investors pay $17 billion annually in fees based on incomplete advice, it's no wonder the financial industry hates the current administration.
(No one has ever tallied to regulatory costs of holding a decade of hearings on the fiduciary standard, but that amount does not count since it is borne by taxpayers.)
In the latest fiduciary standard saga episode, based on hearing 25 hours of testimony in April 2015 on its draft rule from about 80 different experts, ranging from brokers, custodians, fee-only advisors, investor advocates, lawyers, lobbyists, the chairman of the DOL's hearings on its proposed fiduciary rule, said advisers can keep their "conflicted" commissions, but it's time to stop harming clients by depleting their retirement savings, according to a report in Financial Planning magazine.
In the article, the magazine said the DOL wants to change the commission-incented advisory business and replace it with a "best interest contract" which does not hurt investors financially,
according to Timothy Hauser, a DOL deputy assistant secretary.
But the DOL acknowledges that commissions are a necessary evil in the advisory business, so any adoption of the fiduciary rule would also allow brokers to be paid to steer clients to products that benefit brokers more than investors and still receive "conflicted" streams of income, such as commissions, the magazine reported.
According to Hauser, "I think our goal here is just, right now, we think that investors who are receiving conflicted advice are getting worse investment advice than they would by getting un-conflicted advice by a pretty significant margin."
But changing cultures is difficult, some consider it almost impossible. The U.S invaded Iraq to introduce a culture of democracy and that did not get too far. The same may be true of Wall Street.
Just today, the SEC said two Citigroup affiliates will pay almost $180 million as part of a settlement against its Citigroup Global market and Citigroup Alternative Investment that they defrauded investors and "made false and misleading representations" about two hedge funds that later "crumbled and eventually collapsed during the financial crisis."
It's all just part of the culture.