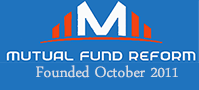 "Our country! In her intercourse with foreign nations, may she always be in the right; but our country, right or wrong."
— Stephen Decatur, U.S. Navy captain, (1779-1820)
The United States may always be right, but sometimes people decide they want to watch the nation from another location.
That seems to be the case for a small, but increasing number of people, especially millennials, who have indicated they would become expatriates if given the opportunity.
According to a Harris survey poll conducted for the UK-based money transferring firm TransferWise, 35% of American-born residents and emigrants to the U.S. said would considering moving from the U.S. to live in another country. Of these, 14% said they would consider moving in the next five years.
The number of people considering these moves is significantly greater for millennials (those aged 18 to 34). Over half of millennials (55%), said that they would move overseas.
Among the reasons cited:
36% want a better quality of life;
33% want a lower cost of living;
31% want to have new experiences;
 43% of men and 38% of women said a higher salary would prompt them to relocate.
Just how many Americans are living abroad? According to International Living magazine, the U.S. Social Security Administration reports that nearly 614,000 Social Security checks were sent abroad in June 2014.  This was over twice as many checks that were sent overseas in 2002, based on Social Security data.  However, this number may be even higher since many retirees maintain their U.S.-based banking relationships and do not have their checks sent outside the U.S.
Now, to keep this in perspective, the number of people actually moving overseas from the U.S. represents just .001% of the total population. However, the news and the trend, indicate that people are considering alternatives to attain a better quality of life and lower living expenses by moving outside the U.S.
Retirees Would Also Move
While millennials garnered more attention in the TransferWise study, retirees have considered moving outside the U.S. for years.
The U.S. Social Security Administration reports that about 614,000 Social Security checks were sent abroad in June 2014, more than double the number delivered overseas in 2002. And that just might understate how many people retire outside the U.S., since many such retirees might continue banking domestically while accessing their accounts online," according to International Living magazine.
So what's the take-away for financial professionals?
Watch the special financial needs of millennials, including their wage histories as they relate to building adequate retirement funds.  It's also important to note that wage stagnation, wealth destruction, and expensive health care all have serious political consequences.
While the numbers in this survey are miniscule, the results are important.  When people express their desire to leave the U.S., it means something is wrong with achieving the American Dream. People can be dissatisfied, but becoming expatriates is a serious move. In another era, miners used to use canaries  to test for lethal methane gas. Today, when Americans want to exit their country, it should also be a sign that something is fundamentally wrong.  Both are signs that indicate more serious consequences.