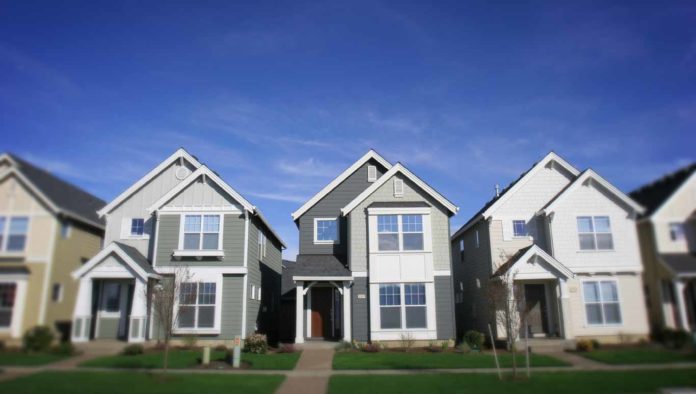 How to Finance Your First Home and Get a Tax Credit
Buying your first house is a major financial and personal milestone for anyone, but the good news is that you may be eligible for a tax credit to help reduce your financial burden.
This is good news because today, there are more financial programs and tax incentives than ever to help you get the keys to a new house.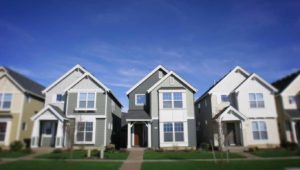 This is good news because there are a wide variety of first-time home buyer loans available from various federal agencies and private lenders.
These programs have been expanded by government-sponsored enterprises (GSEs), such as Fannie Mae and Freddie Mac, and the Veterans Administration.  Plus, the new administration of President Joe Biden is considering a recent first-time homebuyer tax credit of up to $15,000.
"This proposed program was part of President Biden's campaign proposal to boost the participation of first-time buyers in the housing market," according to the Washington Post.  The program, the Down Payment Toward Equity Act of 2021, has been introduced into committee and is winding its way through the legislative process.
Similarly, in the private lending sector, more banks and credit unions offer special programs to help first-time homebuyers obtain loans.
The focus on helping people buy their first home is important because it is a significant part of the overall economy.  When more new people enter the housing market, they already own homes to move into larger homes.  An influx of new buyers also stimulates new home construction and home renovations.
Who Are the First-Time Buyers?
So, who are the buyers applying for first-time homebuyer loans?
According to a 2020 report from the National Association of Realtors, first-time buyers made up 31% of all homebuyers in 2020, a slight decrease from the 33% who bought houses for the first time in 2019.  The average first-time buyer was 33-years-old in 2019, and the median household income for first-time buyers in 2019 was $96,500. The report also found that first-time homebuyers bought their house immediately after living with a family member.
First-time home buyers also have some obstacles to overcome.  First, new buyers do not have any equity from the house they just sold to roll over into the new purchase price. In a market with rising home prices, this limits the purchasing power of new buyers.  In a rising real estate market, this can hurt first-time buyers.  Renters may also suffer because some credit-reporting firms do not include rental histories in their credit reports.
Yet despite these realities, the Consumer Finance Protection Bureau found that about 50% of all home purchase mortgages were made to first-time buyers every year since 2002.
Providers of First-Time Home Buyer Loans
If you are taking the plunge to become a first-time buyer, the good news is that you have plenty of resources to get financing and other home purchase information.
According to an interview in the Washington Post, Darrin Q. English, senior community development loan officer at Quontic Bank in New York City, suggested the following institutions as having strong first-time homebuyer programs:
The Federal Housing Administration (FHA) offers a home purchase loan with a reduced down payment requirements. This FHA loan is more accessible to obtain than a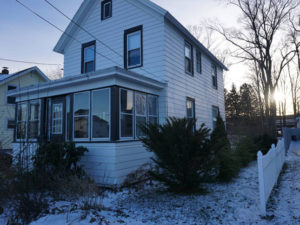 conventional loan from a private lender. Since these loans have more relaxed financial requirements than loans offered by other institutions, they are very attractive to first-time buyers. Some programs also offer tax credits.
Because they have smaller loan costs, they work with borrowers who have lower credit scores, and they allow down payments on homes for as little as 3%.
The U.S. Department of Housing and Urban Development (HUD) has an extensive list of resources for all types of loans for first-time homebuyers. This list includes information for veterans, rural residents, foreclosures, and the Indian Home Loan Guarantee Program.
For those who served in the military, the Veterans Administration (VA) offers loans that finance 100% of the purchase price. These VA loans also eliminate the need to purchase additional mortgage insurance.
Federal loan programs offered by Freddie Mac's Home Possible and Fannie Mae's HomeReady allow borrowers to make a down payment as low as 3%, plus reduced premiums on private mortgage insurance.
Private Sector Loans
In the private sector, some credit unions and major banks also provide special programs for first-time buyers.
Each state also has a designated housing department that offers assistance, either financial or educational, to match buyers with lenders.
Here is a partial list of credit unions and bank with programs specifically designed for first-time homebuyers:
Credit Unions
Credit unions also offer special programs for first-time buyers.  Credit unions are member-owned, co-op financial institutions that offer many of the same services as national banks but at lower costs.
In many cases, these credit unions are open to the public, and there are no union membership requirements needed to become a member. Credit unions also focus on local markets.  It pays to check with credit unions in your desired location to see if they offer first-time home buyer loan assistance.
For instance, the Navy Federal Credit Union offers a no-down-payment, a fixed interest rate, and no private mortgage insurance. Borrowers still must meet the exact loan requirements of conventional loan borrowers. This includes a review of income, assets, and ­credit.
Bank Programs
The Bank of America offers a Community Homeownership Commitment that includes down-payment and closing-cost grants, low down-payment loans, and a site that helps buyers find homes that can have grants to subsidize the purchase.  The loans are made to home buyers in designated neighborhoods and depend on the applicant's income.
The Chase DreaMaker Mortgage Program offers first-time homebuyers with low-to-moderate incomes.  This program provides a low-down-payment (about 3%) and has no restriction on if the money was a gift.  New buyers can finance up to $5,500 of closing costs or use it for the down payment. Borrowers still need to meet income requirements, have a credit score of 620, and complete a certain debt-to-equity ratio.
Citizens Bank offers a closing-cost assistance program that can be used with the bank's community lending program.  The Destination Home Mortgage requires a 3% down payment with no mortgage insurance.  The bank's home loans require an income and credit qualification and are available in 12 states, primarily in New England and the Mid-Atlantic.
Embrace Home Loans: The Affordable Housing Program offers reduced closing costs and lowers interest rates for eligible borrowers. The program works with FHA, the Agriculture Department, the Veterans Affairs Department, Home Possible, and HomeReady loans. It allows down payments as low as 3% from sources, including eligible gifts, grants, and down payments.
To qualify, borrowers must be first-time buyers, have a credit score of 620 or above, and have an income of 80% or less of AMI for the property's location.
Quontic Bank works with the State of New York Mortgage Agency (SONYMA) to offer a 30-year fixed-rate loan with a 3% down payment requirement. Grants and subsidies can be applied to the down payment. There is also a low-interest rate program and down payments as low as 3%. However, the program only applies to first-time buyers in New York state who will live in residence.
The TD Bank Right Step Mortgage offers qualified buyers a low 30-year fixed-rate alternative to conventional or FHA-backed loans and has flexible down-payment options as low as 3% and no private mortgage insurance. Borrowers must meet the bank's credit and qualifying income standards.
Challenges for First-Time Buyers
This same 2020 report from the National Association of Realtors also found that due to the shortage of available homes for sale in 2020 and 2021 that boosted home prices, it became more difficult for first-time buyers to make the down payment. As a result, many of these buyers relied on loans or gifts from family members to meet the down payment requirements.
The good news is that many of the first-time home application programs do not penalize borrowers for getting gifts from family members and applying them towards buying a house.
The biggest impediment to affording a house for first-time and experienced homeowners is increasing Federal Reserve interest rates. The Fed does not set mortgage rates, but it does set the Fed funds rate, which affects short-term and variable rate mortgages. Since mortgage rates are long-term, going 15 to 30 years into the future, the more significant factor is monetary policy and bond market activity.
The good news is that the Fed generally increases the Fed funds rate in one-quarter point (25 basis points) increases. These are small, but they can have a great impact on rates.  In one example provided by Richard Staley, chief production officer of the Atlanta-based mortgage banking firm Angel Oak Home Loans, if rates rose 1% on a $200,000 home with a 30-year mortgage and a 4% interest rate, the monthly payment would increase by $119.
Interest rate increases also translate into lower home prices.  This is because the more people pay in interest, the home price also should decrease to keep affordability measures in sync.
The Benefits of Home Ownership
Homeownership is an excellent investment and should also be regarded as a significant personal achievement. Being approved to own a house means that objective, impartial professionals have deemed you creditworthy enough to lend you a substantial amount of money over a more extended time.
While homeownership provides real tax benefits, the everyday satisfaction of having a place to call your own is its reward.
So, if you want to commit to meet the financial requirements of homeownership, there are many federal and private financial institutions available to help you.  And if you do this as a first-time home buyer and get the keys to a new house, it can be one of the most significant rewards of your life.