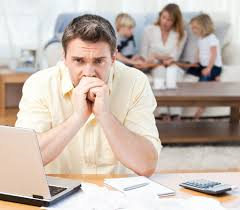 If you are a listed company and want to generate worldwide investor demand, it pays to have a powerful brand and be an American company.
That's the lesson from a new survey by invezz.com, a British investing website.  Based on the number of online searches performed monthly, the firm ranked the stocks most likely to be purchased by individual investors. The online search data came from Ahrefs.com and are based on monthly average figures.
From this research, the following companies made the top of the list:
| | | |
| --- | --- | --- |
| Rank | Company Stock | Average Online Monthly Search Volume |
| 1. | Tesla | 5,154,000 |
| 2. | Apple | 2,584,000 |
| 3. | Amazon | 2,274,000 |
| 4. | Boeing | 2,014,000 |
| 5. | Disney | 1,200,000 |
| 6. | Advanced Micro Devices (AMD) | 1,100,000 |
| 7. | Microsoft | 1,086,000 |
| 8. | Facebook | 1,029,000 |
| 9. | NIO | 781,000 |
| 10. | Moderna | 750,000 |
Tesla is the company that Americans most want to invest in with 5,154,000 online searches per month for the electric vehicle and clean energy innovator's stock – adding to the company's good fortune after being accepted into the S&P 500.
Apple and Amazon are the other companies that Americans are keen to invest in with 2,584,000 and 2,274,000 online searches a month for their respective stock.
Perhaps unsurprisingly, 9 of the 10 companies in the top ten are American.
Poor Financial Literacy Prevents Many from Investing
In addition to these top companies and their powerful brands, the invezz.com survey also found that Americans who want to invest in stocks are being held back by their own financial illiteracy.
About 72% of Americans who want to invest say they lack the financial knowledge to make an intelligent investment.
This is not surprising, nor is it new.
An October 2018 study by Alliance Bernstein ("Inside the Minds of Plan Participants") found that only 9% of workers in 2018 surveyed were able to correctly answer eight questions about basic investing concepts. This is a decline from 12% in 2015.
While financial literacy in all its forms is key a goal of benefits departments in U.S. corporations, financial literacy deficiencies are not just a problem in the U.S. A search of academic literature finds this topic is being addressed in South Africa, Kenya, Mexico, India, Indonesia, and Canada. Other studies on this topic have been done on financial literacy differences between boys and girls, Native Americans, prisoners, and students at Christian schools.
A 2008 study by the IMD World Competitiveness Yearbook found that the US ranked 22 out of 55 nations in financial literacy (Singapore, Finland, and Ireland were in the top three.)
A broad 2010 study of financial literacy published in the Economic Journal by Tullio Jappelli used data on 55 countries from 1995 to 2008. One conclusion from the study found that inhabitants of countries with more generous social security systems "are generally less financially literate" than people in countries where there are fewer social and financial support systems in place.
This conclusion lends support to a hypothesis that when there are more resources available to build private wealth, accompanied by better-developed stock, credit, and capital markets, there are more incentives to become more economically literate. While that is the hypothesis, it falls short, at least in global terms, in the U.S. workplace.
So, despite the efforts by many US corporations, financial literacy classes alone don't seem to be making a large difference in teaching what's needed in order to make key financial decisions to manage budgets, make portfolio allocation decisions in 401(k)s or help people build wealth.
Maybe the corporations that sponsor financial literacy classes should take a more holistic approach that resembles actual financial reality.