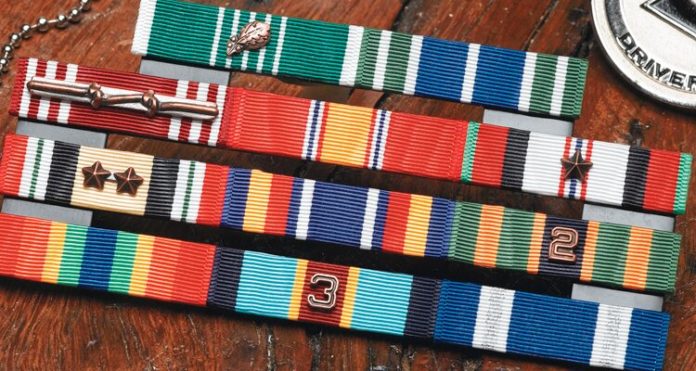 Any reasonable person who has followed the sick behavior of Lt. General Michael Flynn would agree he is a traitor.
Flynn's post-Pentagon history and his involvement with Trump made it evident he favors military over the civilian political rule and authoritarianism over democracy.
His latest public call to arms came at a QAnon conference in Dallas this weekend when Flynn said the military coup in Myanmar should be repeated in the US. Flynn's claim was so outrageous that retired four-star U.S. Army General Barry McCaffrey has said that former national security adviser Michael Flynn may face criminal charges for suggesting a Myanmar-like military coup "should happen" in the U.S.
In an interview on MSNBC, McCaffrey said: "This is putting the country at risk," McCaffrey said. "I have never heard anything like this, probably in the last hundred years. This kind of, just completely irresponsible, provocative language.  I think Mike Flynn has a mental health problem, to be blunt. He has slipped into a different realm."
Flynn the Traitor
Flynn has pleaded guilty to two felony charges while he was serving as Trump's National Security advisors.  Flynn served in the Trump White House as a senior security advisor. He had meetings with Russians who were either in the official government or a shadow group with connections to the Russian mafia.  No one knows precisely, but he was working at Trump's request, so he had some sensitive interactions with people he was not supposed to be dealing with.
That's why outgoing President Barak Obama warned Trump that Flynn was a bad guy.  Obama must have had some insider knowledge about Flynn's contacts and his tainted allegiances while wearing a U.S. Army uniform.
But that didn't stop Trump from appointing Flynn as national security advisor.  Later, when questioned by the FBI, he lied about his role when dealing with the Russians.  He also lied to vice president Mike Pence.  It was this last lie to Trump that got him fired.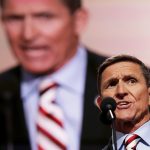 That meant Lieutenant Colonel Michael Flynn was the only person fired by both President Barack Obama and Donald Trump, so he must be doing something that rubs White House administrations the wrong way.
But Flynn has a lot of insider information that is very damaging to Trump. He has first-person accounts of his illegal activities that he can provide to law enforcement. That's why he was convicted of lying to officials.  It was also the reason he was pardoned by Trump.
Traitors Don't Deserve Pensions
And with that pardon, he gets keeps his very generous military pension.  According to the Pentagon, a four-star officer retiring with 40 years of experience would receive a stipend of $237,144.
According to the site, wwwfederalpay.org, "a Lieutenant General is considered a General Officer, with a paygrade of O-9. The civilian equivalent of this military rank is roughly SES Level 3 under the federal government's General Schedule PayScale." This is a great gig. It pays $15,546.00 / month or $186,552.00 annually, according to the site.
Flynn retired at age 56 after about 36 years of Army service. He then served in other high-level federal jobs, including as director of the Defense Intelligence Agency. He would be in the 0-9 pay grade as a lieutenant general.
Military senior officer pensions are determined either by the highest base pay for their last 36 months of service or by the Final Pay method based on years of service and the general's salary during their previous pay period.
The highest possible base pay for a general is $19,762.50 per month with over 40 years of service, and the O-10 pay grade. A more average major general with between 26 and 28 years of service has a base pay of $13,647.30. According to the Pentagon, a four-star officer retiring with 40 years of experience would receive an annual pension of $237,144.
How a Traitor Rewards U.S. Taxpayers
So, what does Flynn do immediately after he is pardoned?
He calls on Donald Trump to suspend the constitution and declare martial law for the military to run a new election.
According to the Independent, Flynn tweeted out a full-page ad in The Washington Times that said extraordinary executive actions were needed to prevent an imminent "shooting civil war".
Flynn named his tweet "Freedom never kneels except for God [pray emoji, U.S. flag emoji]", Mr. Flynn linked to an ad from a TEA Party-affiliated group called We The People Convention.
Most likely, Flynn was only following Trump's orders, the same charges he received for him to get the pardon in the first place. We'll never know, of course, but a disgraced officer like Flynn will do anything for money or a pardon.
The biggest joke is that he is paid with taxpayer money to be a disgrace to the military.
Using Taxpayer Money to Reward a Traitor
As a Lieutenant Colonel in the U.S. Army, he must also be an embarrassment to the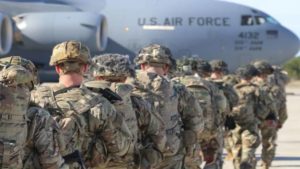 Pentagon for leading the crowd at the Republican national convention during his speech endorsing Donald Trump. That's is where he led the chant: "Lock her up! Lock her up! Damn right! Exactly right! There is nothing wrong with that!"
From the special investigations into Flynn's behavior, including charges that he derailed a military attack at the Turkish government's request in exchange for a $500,000 payment, the many agencies that looked into Flynn's dealings were intense.
He pleaded guilty to a felony in December 2017, admitting that he lied to investigators about conversations with the Russian ambassador during Trump's presidential transition.
But doing something illegal that jeopardizes the operations of the U.S. military and its national security must not be a significant event in Trump's world. That's a reason he was pardoned. The other was to prevent him from testifying against Trump in future investigations.
Still, the joke is on average Americans. Based on any compensation formula, this is a hefty pension, especially since military and public service pensions (police, fire, teachers) are some of the last pensions being offered to Americans today.
As the private sector is phasing out pensions in favor of 401(k)s at a furious clip, average Americans should note that in Trump's orbit, crime and treason do pay.  Plus, you even get a considerable pension.