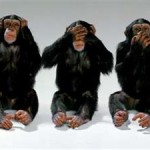 For the past three decades, the SEC has been talking about investigating mutual fund company fee practices, including revenue sharing, sub-transfer-agent, 12(b)-1 and fund company conference support.
Now, in March 2013, the SEC has again announced it will spring into action and conduct "a nationwide initiative to review mutual fund distribution fees.  Based on this story in Investment News, Andrew Bowden, deputy director of the SEC's Office of Compliance Examinations and Inspections, said "fees have evolved as the financial industry has changed over the last 10 years, and so the agency is trying to get its arms around trends in the area.
"As a commission, what we're trying to do is understand … what are [the payments] for, what are the services being provided, what's the level of oversight of those arrangements by the board?" Bowden said at the Investment Adviser Association's compliance conference in Arlington, Va. "What is going on in the industry today?"
If this was not reported in a respected industry publication, most financial professionals and concerned investors would think this was a scene from John Stuart's Daily Show.
After all, this has been a top issue from academics and reformers for the last 30 years.  Now, the SEC has to get up to speed on mutual fund fees?
The SEC: Just Killing Time
So what will the SEC do now?  According to Bowden, ""The goal is to bring it back and share it (this information) with colleagues in policymaking, share it with [SEC] commissioners and try to understand whether or not the current regulatory construct is operating as best as it can to the benefit of investors and markets."

Adding insult to injury, Bowden and the SEC want to know if 12b-1 fees and revenue sharing work "to the benefit of investors and markets."  If the SEC checked, it would discover that 12b-1 fees now serve to buttress marketing budgets and do not work to reduce shareholder expenses as they were originally sold to the regulators and the public.
Or better yet, they should check with the Department of Labor's Employee Benefits Security Administration which initiated historic 401(k) fee disclosure regulations in the spring 2012. The GAO also found that revenue sharing  creates conflicts-of-interest between 401(k) plans and plan administrators.
Any way this is framed, the SEC should be embarrassed about its continuous examination of blatant anti-shareholder industry practices. It should also reinforce the message to individual investors that they are on their own when it comes to investor protection.