Crooked, undisciplined cops is a popular movie theme and have been for decades.  But the movies also are often based on reality.  One of the best movies on undisciplined cops is the 1973 movie Serpico, directed by Sydney Lumet, which featured a young Al Pacino as an honest cop in a dishonest and corrupt precinct in the Bronx.
The movie background is well known. It was based on a violent, criminal borough in Manhattan that had a tense relationship with drug dealers, pimps, criminals, and the local cops.
In the movie, Frank Serpico, on his first day as a cop, learns that his fellow officers are sharing money stolen or paid by criminals. Serpico refuses to take his shart of the money and reports to a superior.  But Serpico soon learns that his superiors do not want to move against the corruption.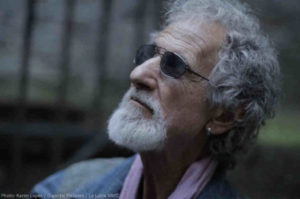 Since he refuses to take the dirty money, Serpico becomes an outcast and is rejected by his fellows. This affects his personal life. He is harassed and threatened by his fellow cops. In 1971, in a drug bust, Serpico is betrayed and shot in the face.
In real life, the events were heinous enough to spark public outrage. This resulted in the formation of the Knapp Commission to Investigate Alleged Police Corruption. Ths commission was a five-member panel formed in April 1970 by Mayor John V. Lindsay to investigate corruption within the New York City Police Department.  A recent documentary on this important NYC history is on the ACLU website.  
In the documentary, the real Serpico considered himself "a lamplighter" who wanted to show that the millions in graft were systemic inside the entire NYC police department.  Unlike the movie, Serpico worked with corrupt cops for five years, refusing to take the graft money the entire time.  But this situation made the other cops who were taking the money nervous and suspicious of his motives.  It eventually resulted in Serpico being shot in a drug bust that is still murky about who caused his shooting. He eventually was so threatened that he was granted political asylum by Switzerland.
Lessons for Today
Police reform is a top agenda item today. But the Knapp Commission, and Serpico's experience, show that the cop culture is very hard to reform. If anything, since the Serpico police days of the late-1960 and early-1970s, the police have become more militarized, aggressive, and unaccountable.  But the culture is still hard to reform.
Serpico, the real-life story as described in the documentary, has a lot of lessons for people today. History can repeat itself, for better and worse.