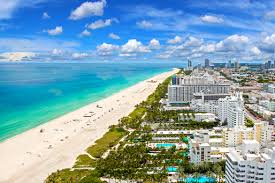 The South Florida real estate market is being shaped by new immigration, affordability problems, and changes in demographics, which are all affecting new construction and design.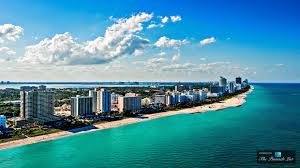 These changes are affecting everything from the construction of new, multi-million-dollar high-rise luxury condominiums to affordable micro-units and co-living arrangements in building with full amenities located in downtown locations.
Those were some of the trends described by three experienced real estate executives speaking at the University of Miami School of Law's Boyer Institute on Condominium Law held at the Boca Raton Hotel.
The three speakers addressed different aspects of the complex south Florida real estate markets and their remarks broadly covered new construction and affordability issues in South Florida, changing demographics, as well as statewide trends.
One factor they agreed upon was how changing demographics are affecting sales and new construction in South Florida. Specifically, new buyers are older, looking to become full-time residents as opposed to snowbirds, and are the top destination for non-US buyers.
According to Jay Phillip Parker of Douglas Elliman Florida Brokerage in Miami, from 2011 to 2015, 30,00 New
Yorkers moved to Florida, accompanied by a large influx of buyers from Mexico. The area is also benefitting from a "tax migration" of buyers from high-tax states, such as Connecticut and New York, attracted by Florida's low tax rate.
Affluent buyers also continue to propel the luxury market. Parker said new high rises, such as the 100 Las Olas in Ft. Lauderdale, the Azure Palm Beaches in Jupiter, and 3550 South Ocean in Palm Beach are selling well in their pre-occupancy phase.  "Of these new vertical residences, we are finding that 92% of these new projects have already been sold," he said.  This includes the new 4 Seasons Private Residences in Ft. Lauderdale, which is selling for $1,800 a square foot and already is 50% sold.
He also said prices and demand in aligned.  "There is no real estate bubble in South Florida today," Parker said
Trend Towards Affordability
The middle market buyers, affordability remains an issue, especially for Millennials (people born between 1981 and 1987), especially since 40% say they cannot afford the down payment, according to Neil Fairman, president of the Plaza Group, North Miami Beach.  As a result, 67% of Millennials say they will continue renting. The matter is complicated because Miami is one of the least affordable metro areas in the US, behind New York and Los Angeles.
As a result, Fairman said Millennials are looking at co-living arrangements where roommates live in fully furnished apartments, but each resident has their own private bedroom, bath and amenities, and services, such as house cleaning, gyms, laundry combined into their rental costs.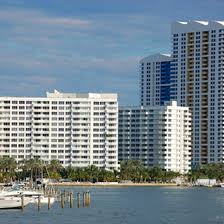 Co-living apartments are now available in Miami (including Wynwood), New York, Chicago, San Francisco, Seattle, Los Angeles, and Washington, DC. This real estate segment has also attracted investors. Fairman said this is becoming "very popular" with Millennials due to affordability and the high value placed on being social, rather than living in private luxury.
Statewide Ownership Changes
Statewide, new home buyers are becoming permanent residents as opposed to owners of second homes, according to Jack Winston, CEO of the Winston Group in Miami. South American investors also are not a large part of the Miami condominium market, while Tampa, West Palm Beach, Sarasota and St. Petersburg are seeing more people buying second homes there, he said.  Orlando and Winter Park are also attracting buyers, while the Panhandle is in "a lot of trouble" in terms of attracting home buyers from its traditional base of Tennessee and Atlanta.
Winston also said gated golf communities will also see a major ownership shift as owners sell because they cannot play golf and pay HOA fees. This will be complicated because Millennials want smaller houses, don't play golf and find the fixed fee obligations unattractive.
Winston also said first-time homebuyers are 35 years-old, prefer an urban location and want a house with an affordable down payment. But because new construction costs are rising, finding affordable new homes will be challenging, however, some builders are trying to meet this need.  He cited a new townhouse project in downtown Doral from Lennar Home Builders that are offering 1200-square foot residence selling in the $300,000 to $350,000 price range.