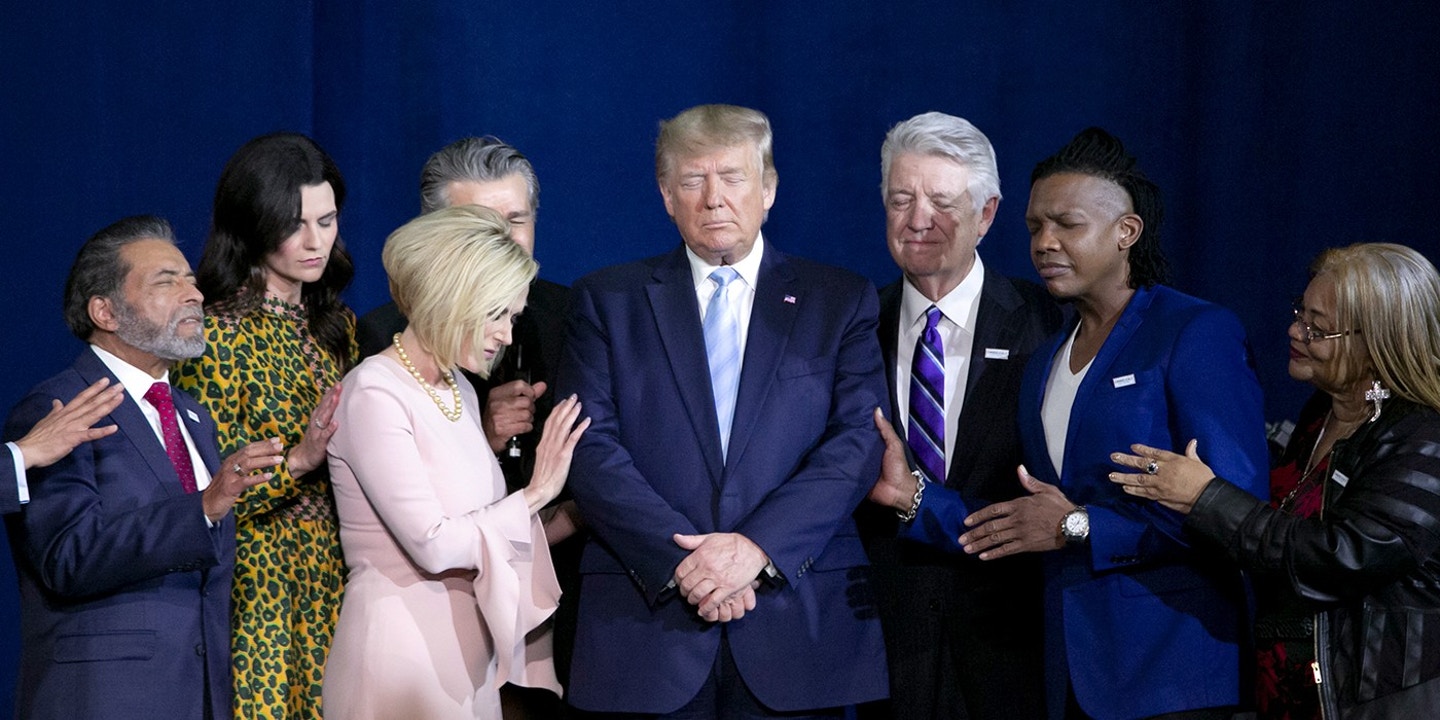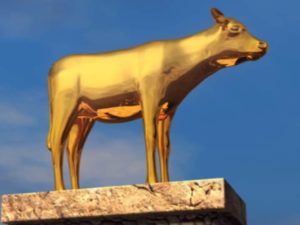 Washington DC, July 12, 2020–In a surprise move. President Donald Trump has announced that he will be replacing statues of Confederate war heroes and generals with large statues of the Golden Calf, the Old Testament symbol.
"These statues will be erected starting this month and will be a great symbol to replace those heroes of the Confederacy that advances state's rights and a noble way of life," according to White House press secretary Kayleigh McEnany. "For many decades, these Confederate statues were misunderstood by many people in the North, but they remain gat symbols.  So as more cities and states asked for them to be removed, President Trump has issued an executive order to replace them with Golden Calf statues," said McEnany, who also goes by the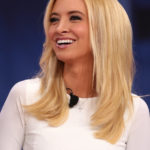 nickname of "Jezebel."
Construction of the statues will begin in South Carolina, Virginia, and Alabama where many evangelical churches said they will support the erection of new statues.
"This is a great idea from President Trump and we fully endorse the symbolism of the Golden Calf since it corresponds with our evangelical values," Robert Jeffress, a Dallas megachurch pastor said.
Jeffress said the US was founded as a fundamentalist Christian nation with no separation of church and state, so itis appropriate for statues of the Golden Calf to replace statutes of Confederate war participants.
"People who are Trump supporters will love the Golden Calf statues," Jeffress said. He predicted that after a few years, most people will forget about the Confederate statues as they become more familiar with the golden mammals. "They will be a great family vacation destination. They'll also be painted gold, so what's not to like."