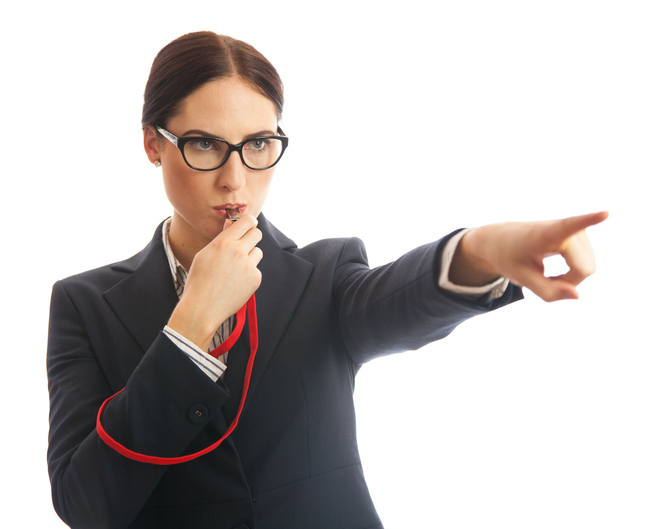 What happens when you are retired and bored with playing cards or golf, and going for coffee, but you have an active mind.  Then, you remember that in your previous professional life, you saw business behavior that was illegal.
Maybe you saw suspect transactions or met clients who worked in the gray area of business, cut corners and may have violated some securities, tax, banking or trading laws or regulations in the process.
These events come back to you in flashes, but you remember them vividly.  Some of them bother you. After all, in the Trump world, business practices and ethics have been publicly compromised and belittled, so maybe it is time to set your moral compass straight.
So, what do you do?
Knowing about past bad business practices bothers ethical people. After all, Americans covet justice and don't like seeing bad people escape the law, so keeping silent is not an option.
Discover the World of the Whistleblower
The alternative is to become a whistleblower. No, it is not a profession, but it is a one-time act that can bring closure to something bad that has bothered you for years.
It can also pay a reward to you if you go to the right lawyer or enforcement agency, provide the facts and the case makes its way through the proper channels and ultimately ends in a conviction.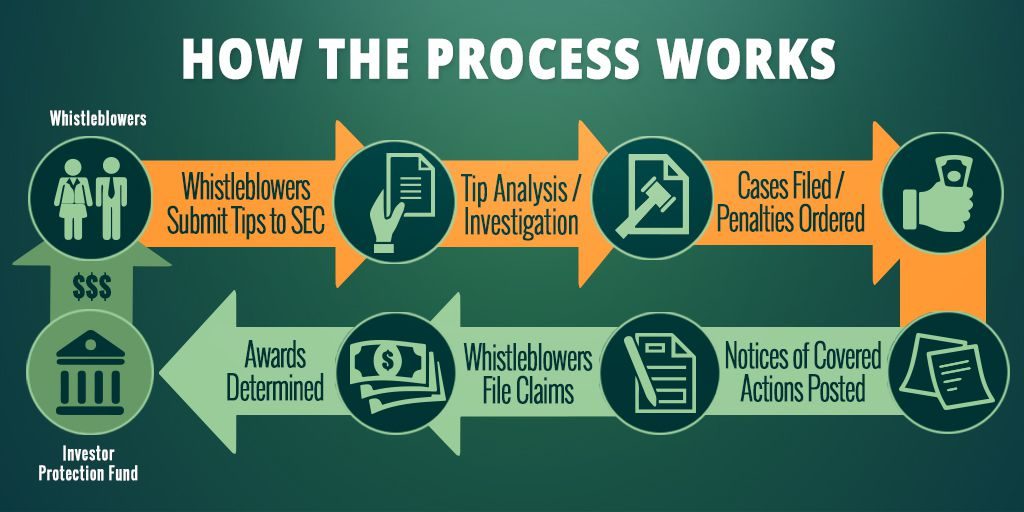 According to the law firm of Zuckerman Law, in the United States, there are four main whistleblower reward programs that can pay individuals:
These attorneys said the SEC has made whistleblower awards of $50 million and $33 million, the largest in the agency's history, in a single case on March 19, 2019. In its release announcing the awards, the SEC said it has awarded over $262 million to 53 whistleblowers since issuing its first award in 2012.
To get the money, informed individuals must "voluntarily provide the SEC with original, timely, and credible information that leads to successful enforcement action." The information can be provided to the SEC by one individual or more.
Whistleblower awards can range from 10% to 30% of the money collected when the settlements are over $1 million.
The SEC site says that "by law, the SEC protects the confidentiality of whistleblowers and does not disclose information that might directly or indirectly reveal a whistleblower's identity."
Don't Sit There: Do Something Exciting
So, if you are retired, have some knowledge of past fraud or securities violations, now is the time to come clean, dispense some justice from your retirement and make America great again. Now, you can put some bad guys on notice that they cannot get away with white collar crimes forever.
This applies to companies and people you worked with at the local level and all the way up to the White House.
So, give your retirement a boost and become a whistleblower. It can pay off and dispense justice in a single action. And don't forget to give this web site some credit if you bring down a big white-collar criminal. After all, we all know there are certainly enough to go around.