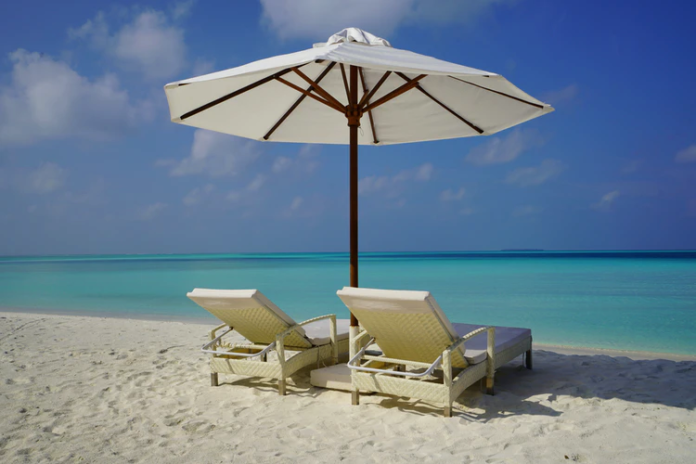 For more tips, hacks, and resources to help you grow your wealth exponentially, explore The Progressive Investor today!
People interested in the world of real estate rentals can get their feet wet and possibly profit by purchasing a vacation rental.
It's an exciting prospect, but not one without its fair share of planning and pre-purchase considerations.
If you ever thought about renting out a vacation home to make extra money, building wealth through real estate, the tips and advice below can help you maximize your potential investment.
1. Think About What You're Getting Into
Before you sign the dotted line and buy your first vacation rental property, you will need to consider the pros and cons and everything that goes into the process. You then have to determine if you have the time and resources to move forward.
On the plus side, if you find the right vacation rental property, you can make big money. According to the vacation rental site, Evolve, you could earn up to $50,000 a year depending on the size of your property and the available rooms. If your rental is located in an area where people vacation year-round, then you could have a sustainable business model that could become your primary income stream.
While it may sound like a great deal, there are some important factors you will need to consider, starting with the costs of the property and your time in managing the rentals.
In addition to marketing costs, you all need to keep the property well maintained and insured, and that includes fixing broken appliances. These costs could elevate exponentially, as fixing the roof or replacing the foundation, for instance, could cost as much as $11,000.
This money will come out of your profits, so you have to evaluate whether you are in the right financial place to tackle these issues if they occur.
2. Find the Ideal Location for a Vacation Rental
If you decide to move forward by buying a rental property, you need to take the time to think about where you want to buy the vacation home. When researching locations, look for nearby attractions such as ski hills, water parks, universities, local attractions, theme parks, etc. If you are particularly close to any of these attractions, then be sure to add them to your online listing.
You will also want to find a place that can make money on a constant basis. Business Insider reports that the most popular year-round vacation destinations include California, Hawaii, or North Carolina, which are famous for their great weather and seasonal activities.
Once you find the ideal spot, you'll also want to consider the size. The more rooms that your vacation home has, the more you can earn, as you could have multiple families stay at one time to multiply your income.
3. Optimize the Rental
Once you have the property, you need to spend time creating the perfect listing to allure guests on a recurring basis. Take time to carefully consider the best rate per night. You'll want to research rates of other properties within the area, so you know the general range, and if you offer an extra bedroom or another perk, consider charging a bit more.
The amenities you offer should also be a major focus, and if you don't have any fancy bells and whistles, consider adding them.
For instance, a pool or hot tub could be a major selling point, as would free and fast Wi-Fi. You could also attract more customers by allowing pets. Your listing should also include plenty of high-definition pictures of all the rooms, the views, and any special amenities that will bring in the big crowds.
Once you have the perfect draft, you need to market your property to potential customers. An easy way to do so is to buy ad space on Facebook or pay for a sponsored listing on a search engine like Google, Yahoo, Expedia, or TripAdvisor.
Vacation Rentals Can Supplement Retirement Income
Rental properties are a great way to supplement retirement income but do not automatically think the rental property will be a cash cow.
The rental can be vacant for months if there is an economic downturn or there is competition among the rentals in your area.  You also have to consider the fixed costs of the property: insurance, utilities, fees paid to a management company, ongoing maintenance, local real estate taxes, and federal income taxes.
Also, as a property owner, you can see appreciation and equity build as a result of owning the property over time.
The challenge is to find the right property at the right price in the right location.
As you can see, with a great location, good marketing, and research, you can become a successful vacation rental owner as a first-time investor.
Taking the time to do it right and taking the responsibility o buy and manage a rental property can be a viable way to generate extra income.