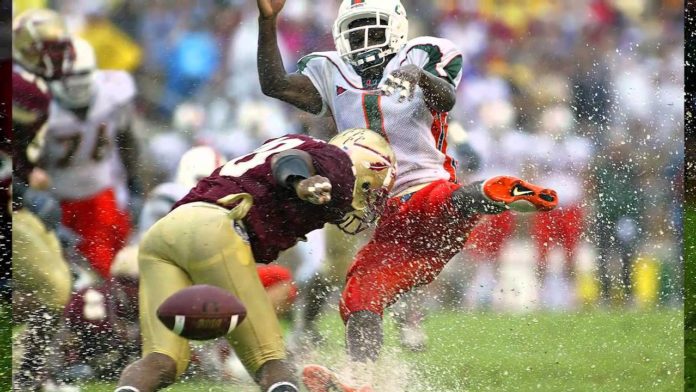 This Sunday's Superbowl may be the largest sporting event of the year, but it also shows the links between online sports betting, crypto-mania, rising distrust of government distrust, and wage stagnation.
While sports fans know the game features two great teams, it will also be the cause for lots of betting.
By some estimates, $7.61 billion will be bet on the game, according to the American Gaming Association, much of it legal in over 24 states, including Washington D.C.  Thanks to a May 2018 Supreme Court ruling, this allows over 100 million Americans to bet on the Superbowl, and any other game and in almost all sports.
A conservative estimate about the size of the legal online sports betting world in the U.S. is $165 billion. "That results in a projection of a staggering $44 billion in gambling revenue for 2021, Forbes reported.Nov 11, 2021. Crypto and sports betting are related activities: they are not even close to any definition of investing.
So as a potential 100 million Americans bet, a subset of this group has also been betting for years on cryptocurrencies, an investment that has no investment fundamentals, is not an asset class, has no verifiable origins, and is a fantasy fiat currency that is illegal in nine nations, including China and Russia, nations that now appear better guardians of their citizens' financial interests than the U.S.
On top of this, what's driving the betting frenzy is that Americans don't feel they are advancing financially.  Aside from the recent small uptick in wages that happened as a result of the COViD virus, wage stagnation has been the lid on improving the American standard of living for the past 30 years.
Since the mid-1970s, real wages have been stagnant.  The Economic Policy Institute (EPI), one of the few think tanks to even address this critical topic, found that the average hourly wages for workers in 2007 dollars was $18.90 in 1973 and $21.34 in 2006.  This converts to a 13% wage increase in 33 years or a growth rate of 0.04% per year.
Most recently, the EPI found that the era of flat wages, accompanied by the loss of pensions and 401(k)s (aka "overall compensation"), combined with rising health care costs, has hit the middle class hardest.
So if you can't make more money working, why not try to make more money by gambling?
Of course, this suggestion is a fool's errand, but the idea has captured the attention of millions of people spending billions of dollars.
After all, taking a chance is part of the entrepreneurial spirit, so why not make the bet using DraftKings, BetMGM, or on teams that have more investment fundamentals than crypto? Then, there is the lure that both crypto and betting on a game provide instant gratification and known potential gains and losses.
And better yet, why not capitalize on the fantasy football craze?  Fantasy sports are a great way to avoid your financial and political realities in which your elected officials and bosses don't take you seriously. Entering this fantasy world is why billionaire Mark Zuckerberg changed the name of Facebook to Meta.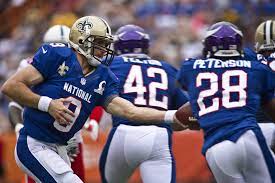 The unexpected Facebook name change to Meta dictates that the social media giant is going to allow average Americans to move into fantasy worlds, and it could not be coming at a better time.
The Meta name was originally attributed to sci-fi novelist Neal Stephenson to describe "a virtual world people escape to from a dystopian, real-world" according to a story in the Verge. After all, being in a virtual reality in which a person can assume a new superhero identity is better than one being an involuntary celibate or worse on the planet earth.
Betting on Young People
Online sports betting and living in a fantasy world also appeal to younger people.  This demographic is a vibrant part of the economy: they have disposable income, they are susceptible to fads created by advertising, many have tuition debts, and work in a gig economy. They also are as financially illiterate as most other Americans.
This makes them a great audience of bettors, especially the very hyped, graphic game of football. As this story by Bloomberg News reporters Peter Robison and Ira Boudway found, the NFL smelled the betting industry money, so they embraced betting as a way to bolster revenues.
"The NFL began to see gambling as an opportunity to lure younger fans. 'All these leagues have been skewing older," says Andrew Brandt, a former Green Bay Packers vice president who's now executive director of the Jeffrey S. Moorad Center for the Study of Sports Law at Villanova University. "And what do younger audiences want? They want mobile, they want data, and they seem to like gambling." This may also explain why televised football games are using comic book graphics to depict individual players and plays.
As this Bloomberg story points out, the NFL expects to reap $1 billion a year from deals with betting firms by 2030. the end of the decade.  Today, the NFL has financial deals with the sports betting firms and the Pentagon, so they are assured to become the centerpiece of the new sports-military-betting complex.
These same younger bettors are also likely to be betting on crypto.  Buying crypto is a pure bet, but it also can be used for money laundering, tax evasion, to destabilize central banks; launder money; serve as a placeholder for sports betting; and, make short-term profits via scalping from other naive investors.
Connect the dots and you have a huge uninformed audience that is ready to make the leap into betting as a way to replace wage stagnation. A smaller element of this same demographic will then bet on crypto to make a political statement that the establishment's financial and political systems are rigged against them.
Online Sports Betting, Political, and Financial Illiteracy
It's also good odds that Americans betting on a game know more about their teams and personnel than they do about the operations of Congress, the U.S. judicial system, or how people get elected to office. One survey on the dismal status of U.S. political literacy found that 10% of college students thought Judge Judy was on the U.S. Supreme Court.
Other surveys on financial literacy also found that Americans ranked poorly, and that may be a reason why they invest in crypto for their 401(k)s, have no idea about the components of a diversified portfolio, or how to grow a portfolio over time until it is needed to retire.
While all this is well-known, as this site has noted before, politicians and employers have little or no interest in educating employees about financial or political literacy.
This "Let them eat cake" theme allows responsible employers and elected officials to kick the literacy can down the road for decades, and that dovetails with the pernicious stagnant real wage story, political distrust of government, the rise of right-wing nationalists.
So, as an estimated 92 million Americans watch the Superbowl spectacle on February 13, this game may also mark the beginning of a new disjointed social order that wants to bet that there are higher odds of winning in sports events and crypto than on the American political and economic systems.
This means that whether the Cincinnati Bengals or LA Rams win, the loser will be the American political-economic system.