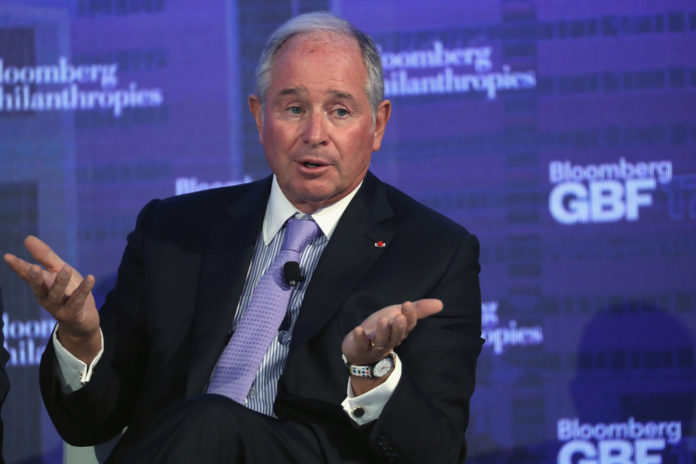 Looks like the rats may be ready to desert the ship.
Donald Trump reportedly had a "contentious" phone call with one of his largest financial donors–Sheldon Adelson–and the call has upset some top Republicans. The reason is that Adelson's money talks.
Worse, the Trump campaign needs Adelson's big money for the upcoming presidential campaign. Adelson, who has a net worth of $41 billion, is the largest single contributor to Trump and he is needed to blunt the impact of large donations to Democratic presidential candidate Joe Biden.
Now, the big question is whether Trump's "contentious" call with Adelson will alienate this big donor and force Adelson into acknowledging that he is making a very bad investment in a deteriorating candidate. For a  successful businessman like Adelson, this is a serious public mistake.
To Trump, Too Much Is Never Enough
As Trump's nice, Mary Trump, indicated in her new book, Trump the sociopath has a rule that "too much is never enough." This may be why Trump accused Adelson, his huge donor, of not giving more money.
As reported in Raw Story and Politico, Trump accused Adelson, 87-years-old, of not doing enough for his campaign.  That should sound very odd to most Republicans since Adelson is listed as being a top donor to Trump, along with the Blackstone Group's CEO Steven Schwarzman (estimated net worth $18.4 billion as of 2020),  Schwarzman is now listed as the man who "single-handedly accounts for the vast bulk of the reported contributions toward Trump's re-election effort over the past 18 months from people associated with the 31 banks and investment firms that dominate the U.S. financial industry," according to Bloomberg.
Republicans are worried that Trump's call with Adelson may have rattled the 87-year-old into thinking twice about backing an ingrate who has discounted Adelson's earlier vast contributions.  As noted in many earlier stories on this site, Adelson, Schwarzman, and others in the Republican Jewish Coalition are bankrolling Trump in order to assure that Republican values remain in politics. But what those values are have come into question during the Trump administration.
As noted in this article posted here, according to an article in The Guardian, "The billionaire casino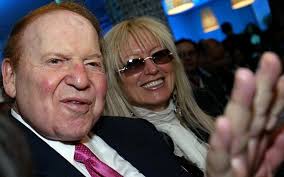 owner Sheldon Adelson, an ardent pro-Israel conservative, is expected to donate at least $100 million to boost Donald Trump's 2020 re-election efforts and Republican congressional candidates this fall, say three Republican fundraisers familiar with Adelson's initial plans.
"Adelson's hefty checks are expected to be written to several Super Pacs – political groups that have to disclose their donors – as well as "dark money" not-for-profit organizations that can keep their donors secret, say the fundraisers.
"One source predicted that Adelson, who in tandem with his Israeli-born wife, Miriam, donated more than $100m to Super PACs and dark money groups in each of the last two presidential cycles, could wind up contributing close to $200m in 2020 given their recent spending patterns and appreciation for Trump's policies."
Most recently, the site Open Secrets found that in the second-quarter 2018 fundraising, Adelson donated $30 million to a conservative super PAC supporting House Republicans.  But as of May 2018, the Adelsons contributed less than $350,000 this cycle, but then switched gears and made a $30 million donation to the Congressional Leadership Fund, a Republican PAC that supports House candidates. His contribution accounted for about 80% of that PAC's contributions.
In the 2012 election, Adelson also opened his checkbook to oppose Barak Obama, who he considered to be against Israel and "socialist."  These messages have been picked up by Trump and other right-wing groups.
Adelson may be "the richest Jew in the world," but he is not the smartest Jew in the world
Adelson's huge contributions, along with those of the Republican Jewish Coalition, have also happened at the same time that violent anti-semitic attacks against American Jewish sites have hit record levels. This direct correlation could be checked if the big Jewish contributors challenged Trump and his administration, but there is no public record of whether this has happened.
Adelson is rich and he flaunts it.  In an account in the New Yorker by Connie Bruck,  she reports that "according to a guest at a reception in Washington a few years ago, Adelson remarked to President Bush, 'You know, I am the richest Jew in the world.' He also introduced himself that way to a former Israeli official recently."
So as the self-described "richest Jew is in the world," Adelson better decided if he has gotten everything he wanted from Trump, such as more tax loopholes, a reduction in estate taxes, a better position for Israel regarding settlements, guarantees about the Golan Heights, and new territories. If he has, there is no need to give Trump any more money. Trump is mentally unstable, ungrateful, and is clearly using Adelson's money to either prop up a losing campaign or funneling donations to a private bank account.
What Adelson proves is that being the "richest Jew in the world" does not mean he is the smartest Jew in the world.