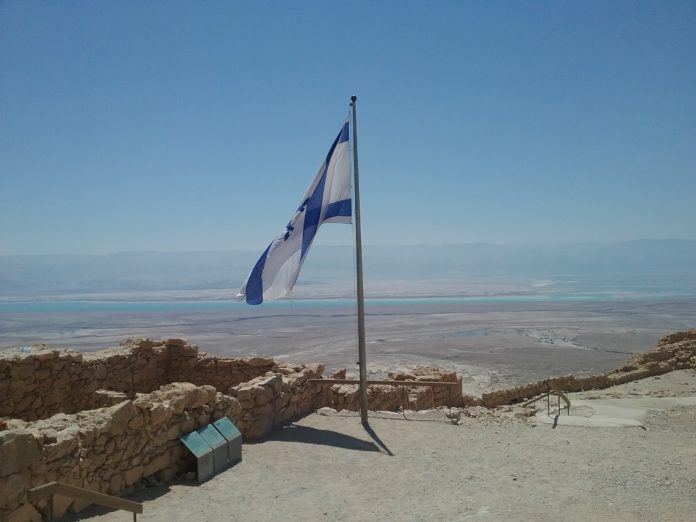 July 29, 2024
Israel is in turmoil and the reason is evident.
In a single phone call this week, Benjamin Netanyahu, the Prime Minister of Israel, lied twice to President Joe Biden. These were big lies Biden was concerned about the reform of the Israeli Supreme Court by Bibi's right-wing partners and the fantasy that Biden invited Bibi to the White House.
Both were lies.
Why any nation's leader would misrepresent in a direct phone call with the president of the U.S. is dangerous and rare.
While Bibi will have to explain his irrational acts, the ramifications of Bibi's big lies will begin a downward spiral in historically tight relations between the two nations.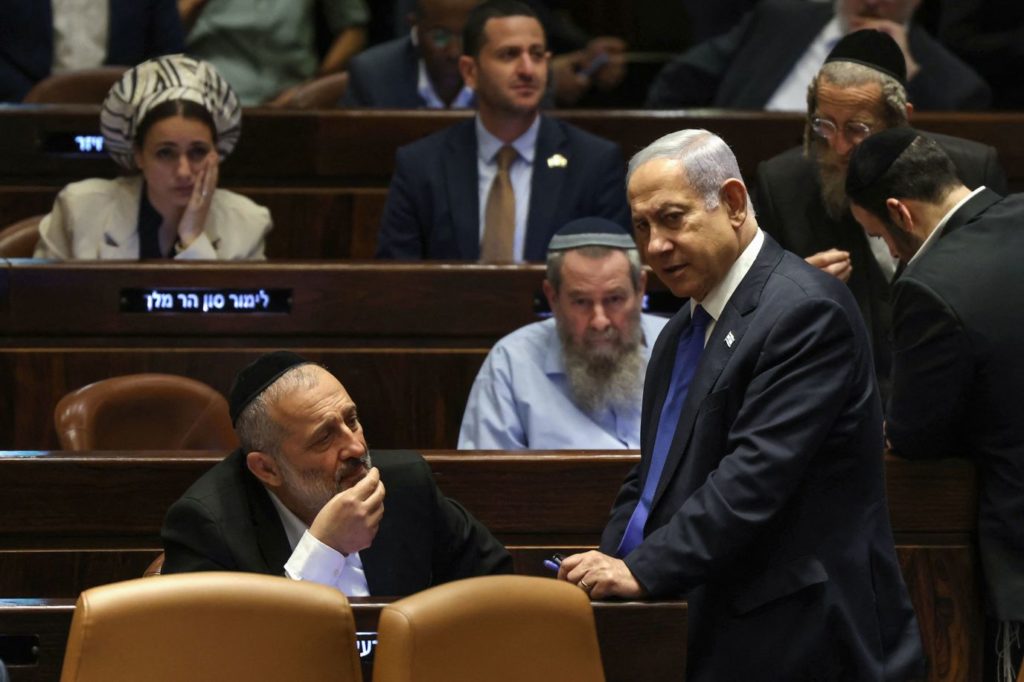 The Big Lies in Israel
As described by Israeli independent journalist Noga Tarnopolsky, Bibi told Biden that he would delay the vote on reforming the Israeli Supreme Court. Still, a few days after the call, his coalition pushed through a bill that would overhaul the role of the Israeli Supreme Court and its main governing body.
The bill would significantly reduce Israel's Supreme Court's ability to review government decisions and appointments since they could be overruled by the executive branch, in this case, Bibi's right-wing members.
In the phone call, Biden urged Bibi to delay or cancel the vote and told him to find a way to satisfy the broader concerns of the Israeli public.
But when the White House heard that the bill had passed the Israeli Congress, it called the event "unfortunate."
Bibi's second lie was that he issued a press release and told the Israeli public that Biden had invited him to the White House, even though no invitation was ever extended. The Biden administration has not offered specifics on a Bibi visit, but they did invite the Israeli President to Washington, where he addressed Congress. The Herzog's appearance could be considered a slight to Bibi.
Why the Lies?
Bibi is in survival mode, and the U.S. was not offering him the time and possible lifeline to appease his right-wing coalition members.
Bib's coalition is also anti-Biden. As reported by Haaretz in June 2023, "Gilad Zwick has criticized the U.S. president and the validity of the 2020 elections, claiming he is 'slowly but surely ruining America' and referring to him as 'Supreme Leader Biden." Zwick also called Biden "unfit" and questioned the validity of the 2020 election. This should sound familiar to Americans.
The Role of U.S. Right-Wing Jews and Israel Organizations'
Bibi has been encouraged by the support from AIPAC, orthodox U.S. religious groups, a shadow network of wealthy American Jews who support the expansion of Israeli settlements, and other planks in the Israeli right-wing agenda.
In March 2016, AIPAC invited Trump to address the crowd at its annual meeting. This produced an unscheduled pro-Trump rally at the non-partisan AIPAC conference, which seriously damaged AIPAC's credibility in the process. Most U.S. Jews do not support Trump and his right-wing, nationalist agenda, but the Trump attendees damaged AIPAC's non-partisan front.
At the 2016 meeting, Mitchell Plitnik of the New Republic wrote, "AIPAC may have finally demonstrated for all to see that it has completely lost touch with the mainstream Jewish community. Poll after poll has shown that American Jews do not stand with AIPAC's hawkish positions. They want to see settlement expansion stopped, and a two-state solution attained."
Plitnik also reported that AIPAC banned Jewish Senator Bernie Sanders from addressing the annual event. It gave no reason for banning him, but it did allow other Republicans from addressing the crowd. In light of Bib's anti-democratic positions and AIPAC's blatant right-wing affiliations, it's time to boycott AIPAC until they fully explain their role to donors.
In light of Bibi's lies to Biden, professional American-Israeli fundraising groups will go into complete damage control. Most will have to shift their fundraising gears from the anti-Semitism theme to explaining where they stand with Bibi's right-wing government.
Investigate the Connection Between Wealthy American Right-Wing Jews and Bibi's Coalition
Investigative reporters with more resources than this site should investigate which U.S. groups sent money to fund Bibi's right-wing coup in Israel. His methods and motives are right out of Trump's playbook, and the two men—Bibi and Trump—have much in common. Wealthy American Jews who support right-wing groups should also admit their intentions.
Both are under indictment. Both are power-hungry egomaniacs. And both will do anything to stay in power.
The Downward Spiral Begins
About a week before Bibi's lies to Biden became public, New York Times columnist Nicholas Kristoff suggested it was time to cut or reduce the $3.8 billion in aid and military hardware sent to Israel annually. This has been discussed privately, but now it should come to light.
Kristoff reasoned that "American aid to another rich country squanders scarce resources and creates an unhealthy relationship damaging both sides.
"Today, Israel has legitimate security concerns but is not in peril of being invaded by the armies of its neighbors, and it is richer per capita than Japan and some European countries. One sign of changed times: Almost a quarter of Israel's arms exports last year went to Arab states," Kristoff wrote.
As reported in the Washington Post, the Congressional Research Service said Israel is "the largest U.S. foreign aid recipient since World War II; it is receiving another $3.8 billion in military aid this year. While Israel has an advanced defense industry that produces missile defenses, cybersecurity tools, and crewless aerial vehicles, it still needs big-ticket items from the United States, such as fighter jets and aerial tankers."
The U.S. also provides Israelis with diplomatic cover in the United Nations and shares intelligence with its strongest Mideast ally.
As recently as December 2022, Politico reported that "the rightward trend in Israeli politics is also eroding what once strong bipartisan support for the country in Washington, especially among Democrats who are increasingly willing to criticize Israel despite blowback on the campaign trail was."
Things Will Get Worse in Israel
American Jews are overwhelmingly Democrats, and they are anti-Trump. Bibi has more in common with Trump than Biden, and despite the lies told by the Republican Jewish Coalition, Republicans are not "better" for American Jews than Democrats.
There is also the problem that younger U.S. citizens have a much different opinion of Israel than their grandparents.
A 2022 Pew Research poll found that most Americans under 30 disagree with Israel. Even American Jews are not as pro-Israel as they used to be. A 2021 survey found that about a quarter of U.S. Jews (and 38 percent of those under age 40) consider Israel to be an apartheid state, according to Max Boot of the Washington Post.
Bibi's lies make this re-evaluation of U.S.-Israeli relations a certainty.
It also pressures U.S. Jewish organizations to redefine their roles. The anti-Semitism fundraising theme is now being replaced by why the U.S. should support Israel, or at least the current Israeli government.