One of the lessons people are supposed to learn from yesterday's Joe Biden's primary victory in South Carolina is that his legacy is intertwined with that of Barack Obama.
But there is a problem: Aside from being the nation's first black president, Obama was never a progressive. When making big decisions, he often sided with corporations over the interests of individual citizens.  In short, Obama was essentially a neoliberal, pro-corporate Republican in most of his economic and social policies.
As stated in this incisive essay by professor Cornel West: "Obama's lack of courage to confront Wall Street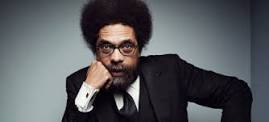 criminals and his lapse of character in ordering drone strikes unintentionally led to rightwing populist revolts at home and ugly Islamic fascist rebellions in the Middle East. And as deporter-in-chief – nearly 2.5 million immigrants were deported under his watch – Obama policies prefigure Trump's barbaric plans."
West is also on target when he describes how Obama allowed Hillary Clinton and the DNC to derail the presidential bid of Bernie Sanders in the 2016 election. "Bernie Sanders gallantly tried to generate a leftwing populism but he was crushed by Clinton and Obama in the unfair Democratic party primaries. So now we find ourselves entering a neofascist era: a neoliberal economy on steroids, a reactionary repressive attitude toward domestic "aliens", a militaristic cabinet eager for war and in denial of global warming. All the while, we are seeing a wholesale eclipse of truth and integrity in the name of the Trump brand, facilitated by the profit-hungry corporate media."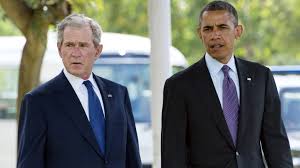 Obama was never a progressive and among his worst actions was to let the bankers and investment firms who caused the 2008 recession to go free. Those who caused the financial crash never were prosecuted.  Just the opposite, they were rewarded with taxpayer money and used some of those funds to give themselves huge bonuses. All of this was sanctioned by Obama, Biden, Eric Holder, and his cabinet.
Here is the West essay. It should be required reading for all Afro-American voters who are considering the intentionally clouded record of Joe Biden. It may be hard to comprehend, but America's first Black president was not really a great friend of minorities.