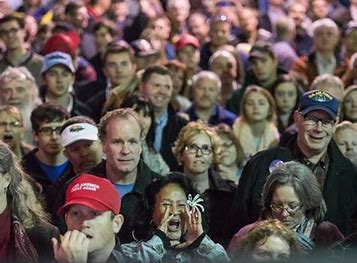 Multi-million dollar donors to national political campaigns are businesspeople, as much as they are political partisans.
This means they first and foremost want tangible returns for their multi-million dollar donations.  These returns can take the form of favorable regulations, repeal of legislation and the appointment of political surrogates to courts or legislative bodies.
The mega-million campaign contributions are the ultimate expression of self-interest in the current era of Citizens United and pay-to-play politics. Yes, there are risks involved in making huge political contributions, but the chief donors do so when they know their risks are minimized due to projections of popular voter support, voter suppression or simply backing a better horse in a political race that promises a definite political gain.
The by-product of these multi-million campaign donations allows wealthy donors to have a louder political voice than average voters. This means their interests get heard first with the fastest response time, and their favored legislation passes 90% of the time.
So it is surprising that one of the largest donors to the Republican Party, 84-year-old billionaire casino magnate Sheldon Adelson, is allowing his millions in donations to be used to fund a Republican Party that has spread distinct white nationalist, racist and anti-Semitic messages that have promoted violent actions.
Adelson has the power to control the spread of anti-Semitic messages from the Republican Party at the state and federal levels. But so far, he has done nothing.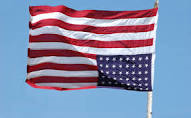 This is especially surprising since Adelson, who is Jewish and a major donor to Israel and Holocaust memorials and studies, certainly knows about the global history of anti-Semitism. As a billionaire businessman (net worth estimated at $41 billion) certainly knows that his contributions have the power to stop parts of the Republican Party from advancing anti-Semitic and racist messages and actions at the national and state levels.
The big question is why? Is Adelson just another version of a Jewish Trump?  And most importantly, will the killings in the Pittsburgh synagogue change Adelson's political agenda and focus more attention on the anti-Semitic right-wing violence at the risk of endangering his support of the right-wing government in Israel? Or, will he do nothing to stop anti-Semitic attacks in the U.S. as long as Trump supports a right wing government in Israel?
This is a complex situation for Adelson. It all revolves around his personal power-broker ambitions and how he wants his political power used for the good of the Jewish community in the U.S. or supporting a conservative government in Israel or advancing a conservative Republican political agenda that has a distinct anti-Jewish element.  Adelson's situation also shows the limitations of making political contributions and how that money can be misused to fuel a very different political goal than the donor wants.
A Generous Man or a Blind Donor?
First, there is no doubt that Adelson is a very charitable man.  He is also a fanatic.
In an account in the New Yorker by Connie Bruck, she recounts that "not long after Bush's encounter with Adelson last October (in which Adelson railed against Condi Rice's Annapolis agenda regarding the Palestinian-Israeli peace conference), an Israeli government representative said that Bush, describing it to another Israeli official, had remarked wryly, "I had this crazy Jewish billionaire, yelling at me."  The "crazy Jewish billionaire" was Adelson.
In another section of the article, Bruck reports that "according to a guest at a reception in Washington a few years ago, Adelson remarked to President Bush, 'You know, I am the richest Jew in the world.' He also introduced himself that way to a former Israeli official recently."
Numerous sites report that Adelson and his Israeli-born wife Miriam, have contributed millions to such educational and commemorative organizations as Birthright Israel, Yad Vashem, the Holocaust Martyrs' and Heroes' Remembrance Authority, the Museum of Holocaust Art and the United States Holocaust Memorial Museum in Washington, D.C. He also founded the Adelson Family Charitable Trust that is expected to donate $200 million to Israeli and Jewish causes worldwide.
In the 1990s' he became a conservative Republican to support the war on drugs and as a businessman, to oppose online gambling that would compete with his casinos. Since then, he has given about $100 million in the 2012 elections to Republicans and in 2016 he gave over $82 million.
Most recently, the site Open Secrets found that in the second-quarter 2018 fundraising, Adelson donated $30 million to a conservative super PAC supporting House Republicans.  But as of May 2018, the Adelsons contributed less than $350,000 this cycle, but then switched gears and made a $30 million donation to the Congressional Leadership Fund, a Republican PAC that supports House candidates. His contribution accounted for about 80% of that PAC's contributions.
What Are His Priorities?
So with all the millions in donations, the logical question is why is Adelson making them to a Republican Party that clearly has links to the nationalist, anti-Semitic, sometimes violent right wing?  Or, while he is upset about the killings in Pittsburgh, he won't say anything as he continues to shape an elusive (some say non-existent) Israeli peace deal, while also pushing an extremely conservative domestic party agenda.
Adelson has not said anything about the target for the most recent anti-Jewish attacks, George Soros. Just the mention of Soros' name at a Trump or Republican candidate rally is used to conjure up the tired symbol of a liberal, radical or communist Hebrew.
Similarly, when past NRA president Wayne LaPierre spoke at last year's NRA annual meeting, he mentioned the name "Saul Alinsky" without any real purpose as part of his keynote address. Merely mentioning the name elicited boos from the audience. The NRA has also referred to a "political disease" sweeping the U.S. with the support of billionaires like George Soros, Michael Bloomberg and Tom Steyer, all of whom are Jewish.
Despite these pointed, unmistakable anti-Jewish statements, some naïve people have said the killing of worshippers in the Pittsburgh synagogue is not political. When the names of Adelson and Soros were mentioned in a TV interview, the National Director of the Anti-Defamation League (ADL) Jonathan Greenblatt backpedaled and said "this isn't an issue of left-right" when, in fact, the majority of the political violence has been done by white male, right-wing, pro-Trump Republicans.
Greenblatt has a tough job, but the ADL knows who is causing the violence and how it starts. Adelson also knows the story, but he has to decide if he is going to be the Jewish donor for the Republican Party that gladly accepts his money with no strings attached. Or, is he going to ask for some fundamental changes in his party.
As a successful businessman, Adelson doesn't give away something for nothing and he should not take that path now. But the modern Republican Party, dating back to the mid-1950s, has a long history with anti-Semitism and racism and that burden may be too much for Adelson's money to alter. It seems that money cannot buy everything.