It's no secret that every aspiring entrepreneur focuses on building a brand.  For specific industries, this is a valid pursuit. But for the emerging cannabis industry, devoting excessive resources in time and money to build a brand may be a mistake.
The reasons: Cannabis is a perishable, crop-by-crop product. Producing the exact clone of a strain in successive generations of making the best Sativa brand or best Indica brand is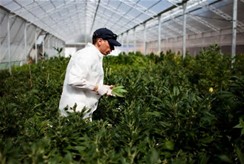 challenging. The exception may be in edibles, but even here, there has to be enough supply to build a national brand, which is the most common way people think of a brand's accessibility.
There are a few reasons why building a national brand building in the cannabis industry may not be necessary.
First, the world's largest brands today are held by publicly-traded companies. From the corporate treasurer's perspective, a corporation's intangibles, including its brand, are derived from the difference between a corporation's book value and its stock market valuation.
When there was a vast price gap between the buy-and-sell prices of companies in the late-1980s, those price differences were often attributable to the corporation's "intangibles," often its brand value.  (For the more financially-oriented, a brand's value is derived by taking the net present value of future expected earnings and then discounting them to net present value through a discount model, which assesses the risk of those earnings being achieved.)
Also, the product is still illegal in most states. And while this is quickly changing, it still makes it difficult to build a national brand.
Is Branding Necessary?
Building a brand to find the best Sativa or best Indica strains takes decades and hundreds of millions of dollars to create. The good news is that the cannabis industry may not need to be brand conscious in the first place.  Yes, local branding efforts will prove valuable at the urban and community levels, but depending on where a business is in the cannabis production chain, branding may not be that helpful.
At the grower's level, a business's reputation (which is only one element of a brand) will depend on delivering quality, pure, tested products.
At the dispensary level, the basics of good service, reliability, and fair prices are the expected behaviors that can be buttressed by community involvement, good labor practices, and adopting a corporate co-op structure.
Suppliers will build their reputations based on positive bread-and-butter business practices, enhanced by innovative forms of differentiation (coupons, partnering with complementary businesses, new products, etc.)
But for all these segments, branding will prove to be expensive and frustrating.
Marketing in the Social Media Age
Modern corporations, most of which are at least a generation old, have become household brand names. They also built their brands in a different era.
Over a decade ago, media was limited to print, TV, and radio. Traditional advertising (almost always through an agency) was the accepted path to reach customers and determined by its ad budget. Building brands in a pre-internet world was still an expensive challenge, but it was easier since fewer media variables were considered, and consumers were more readily identifiable.  They also had more disposable income.
There are a few reasons why building a national brand building in the cannabis industry may not be necessary
It's certainly understandable why new business owners today focus on building brands. Brands are intangible; they were called "goodwill" on corporate balance sheets.  But, when ad agencies began to place a dollar value on large corporate names, such as Coca-Cola, Ferrari, Prada, Chanel, IBM, and Polo, they uncovered a valuable asset: a corporate brand. Academics and financiers soon found this fertile ground for study.
For instance, one study of companies in the Financial Times Stock Exchange (FTSE) Index found that 70% of the market capitalization of its top 100 companies was intangible, while 20 years ago, that same value was 20%. Today, brands are considered a global company's most important single company asset, as exemplified by the combined values of Microsoft ($69 billion), Apple ($145 billion), and Coca-Cola ($56 billion), which in 2015 were valued at a combined $270 billion, according to Forbes.)
But all this does not translate into the inherently non-traditional, mostly privately-held cannabis industry. People identify quality services and product brands for Sativa, Indica, and related supplies, both intentionally and subconsciously. The subconscious makes lightning-fast links between positive and negative emotions and outside events. This occurs in every human interaction, regardless of whether a business is intently focused on building a brand or just serving a random customer.
Too many entrepreneurs misunderstand and misuse the idea of branding.  I've heard many people say they have a web site, so now they can build a brand.  Even worse, many people assume that because they have a web site, they also have a brand.  That's not true. It can even be a delusional waste of limited resources and money for serious entrepreneurs.
The Elements of Effective Branding
Instead, the emerging cannabis industry can take the best elements of branding and adopt them for free in their local applications.
When effective branding works, it cre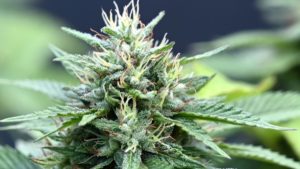 ates the following:
They make loyal customers that can maintain a company's profitability and a stable workforce.
They help create new products.
They protect customers by providing consistent quality.
They help promote corporate participation in socially responsible programs.
Which Cannabis Industry Segment Has the Best Branding Prospects?
Yet, with all of these obstacles, there are some excellent opportunities for branding in the cannabis industry, specifically for growers and dispensaries.
Growers have a solid opportunity if they follow the existing model used in building brands in the wine industry.  Growers can model their efforts on wineries that also have a perishable commodity, subject to natural variations and exceptional years.  Growers will face these same issues even under greenhouse conditions.
The key to building the grower's brand is by touting its top Indica and Sativa strains, product cleanliness, horticultural expertise, and adherence to strict, transparent test results by independent laboratories. Growers also have the best opportunities to build national (or as close to federal) brands as the regulatory environment permits.  The caveat is that the branded vineyards have built their reputations over decades. Can the cannabis industry be that patient?
Dispensaries also have good branding opportunities. However, these brands are localized, sometimes at the city or neighborhood levels. Brand-building for dispensaries will be based on being a solid, community-oriented local business.
So can cannabis be the first billion-dollar industry in modern corporate history to succeed without having a handful of "leading" national brands?
My bet is yes, especially if they follow the best practices brands can create. Then, the individual companies that comprise the industry can reap the rewards brands offer without intentionally going through the huge expense and time that brand-building requires.