Investing in cannabis and CBD is not new, but finding investment opportunities open to small investors requires some good research.
Cannabis is now decriminalized or legal in 36 states. This includes 15 states that approved recreational use of cannabis and 36 that have approved cannabis for medicinal purposes, plus Washington DC, after the election in November 2020.
In the cases of California (legalized in 1996) and Oregon (decriminalized in 1973), the cultivation, hybridization, processing, and sale of medical cannabis is now a sophisticated 45-year-old industry. Cannabis companies based in the states that sell medical cannabis now have vertically integrated operations and divisions that control the growth, processing, and sale of various hybrid strains, genetically tested, and near-clinically pure products.
In the CBD market, or its scientific name, cannabidiol, is becoming more common as a household item for millions of people who face various chronic or debilitating medical or psychological problems that require an organic, non-prescription, easy-to-use, non-invasive treatment.
Is CBD A Good Investment?
And unlike cannabis, CBD as a medicinal product is legal in all 50 states.  A variety of factors, including a more educated consumer, greater availability, and enhanced product features, will drive industry sales dramatically higher, according to The Green Entrepreneur. According to the Brightfield Group, hemp-derived CBD sales will hit $22 billion by 2022, compared to $591 million in 2018. That is a five-year compound annual growth rate of 132%.
CBD has proven medicinal benefits and is one of the over 100 specific compounds contained in the average cannabis plant.  But unlike Tetrahydrocannabinol (THC), one of about 113 cannabinoids contained in cannabis, CBD does not produce the euphoric or sleepy effects some people get from using the two main strands of the cannabis plant (Sativa and Indica).
According to Brightfield Group, sales of hemp-derived CBD products almost doubled from $90 million in sales to $170 million in 2016. While there are no accurate CBD market analysis figures available for 2017 yet, experts predict CBD sales will hit the billion-dollar mark by 2020 or 2021, according to Marijuana Break.
So while many established companies are operating in the cannabis-CBD industries, direct investment opportunities for individual investors in new companies are still rare.
One of the few companies that offer these direct investments, some as low as $3,000, is Hennepvestor, based in Ft. Lauderdale, Florida.
"We've looked at over 100 projects and funded only two, while a third is now in progress.  We bring those projects to individual investors now to expedite funding of the top tier cannabis opportunities and continue to look for projects that measure up to the high standards set by the projects we've chosen.  What we do is more than simply a capital investment: We continue to provide advice and counsel to the owners of the companies with whom we've invested," according to Drew DiAlberto, CEO of Hennepvestor, Ft. Lauderdale, Florida.
Finding Investment Opportunities
To find investment opportunities, the firm uses a board of advisers that vets each privately-held cannabis business. This review process can involve analysts, business attorneys, medical and recreational marijuana attorneys, CPAs, business advisors, and operational consultants.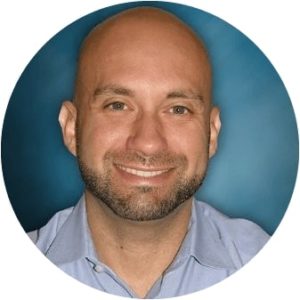 "These professionals perform meticulous due diligence on each company. When completed, all six of the Hennepvestor management team must approve both the company's senior leadership and project before we invest. Only when that stage is complete do we bring other investors to the table," DiAlberto said.
So far, Hennepvestor has invested in a Las Vegas grow house operation with 40,000- and 60,000-square-foot operations in Nevada and Arizona, a growhouse using state-of-the-art lights to grow, process, and sell cannabis in Alaska; and a CBD-THC oil process and distributor, Hennepex.
Investments can be as low as $3,000, while some investments in more mature operations require a $10,000 minimum, DiAlberto said.
One of the more unusual companies DiAlberto has invested in is an Anchorage-based company, Ice Fog Pro. The CEO and COO of Ice Fog Pro is Brian Corty, who has over 25 years of experience in electronic engineering, cyber and electrical technology, marketing, sales, operations, R&D, and the financial management of medium to high-tech businesses.
Corty's product knowledge spans two-way radio, lasers, optical electronics, telecommunications, energy, and computer hardware and software services. With this experience, and as a resident of Alaska, Corty developed an interest in the cannabis industry for its medicinal benefits and removed opioids from his daily regimen after he suffered a bad accident.
Corty knew he could master the growing part of the business, but first, he had to overcome Alaska's unique problem: the state has three months of intense darkness in December, January. February, followed by three months of intense lightness in May, June, July. These conditions did not make for a successful year-round cannabis growing operation.
To solve this problem, Corty spent five years designing and developing grow lights because, as he said, "the other lights on the market burnt my hemp plants."  When DiAlberto heard about Corty and his invention, he asked him to send an investor package.
A business and medical marijuana attorney then vetted the proposal. After the owners in Alaska answered some questions, DiAlberto and his partners became excited about the project.
"The first time I spoke with Corty, I was overwhelmed," DiAlberto said.  "After introductions, he jumped into the development of his lighting systems, and although I'm well-educated and experienced in sales and lending.  I politely but abruptly asked him to stop. There was a pregnant pause, and then my friend jumped in and reminded me that I should ask questions beyond what I had e-mailed to the highly analytical engineer. I then asked why someone would buy these lights?  I needed a brief answer so I could explain their benefits to potential investors.
"He answered that with the best possible answer I could imagine: "Oh, that's easy, Drew. They use full-spectrum LED light (all the colors of the sun), so they grow bigger and more buds, produced at a much lower cost, and use three times less energy." This was very impressive. We then moved on to discussing the grow house.  The next day I bought a percentage of the company and started raising his seed round capital," DiAlberto said.
This is one example of what we discovered, and we are confident we will find many more investment opportunities in this growing industry," DiAlberto said. "Since we are a small firm, we hear about many emerging companies, but we are very selective, so when we find a compelling product in a well-managed company in a growing market, we think that is a great formula."