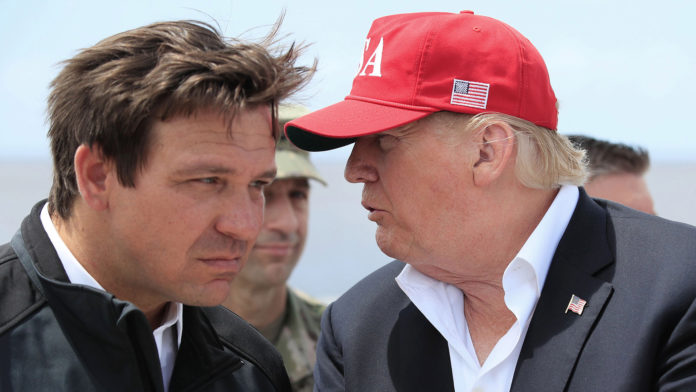 DeSantis's Defense of Trump's Espionage Indictment Endangers Thousands of Florida-based Military
For a man who wants to be the Commander in Chief of the U.S. and the man in charge of its military, Florida Governor and Republican presidential candidate Ron DeSantis is off to a lousy start.
Ron DeSantis' defense of Trump against an unprecedented charge by the U.S. Justice Department that he violated the Espionage Act is a political ploy done at the expense of the military.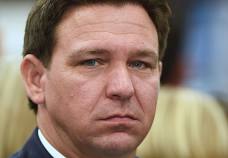 When Trump hoarded boxes of classified and top-secret military documents in an unsecured place at his home in Palm Beach, Florida, it ranks as one of the most significant security breaches in U.S. history.
The fact that Trump, a known sociopath, draft dodger, and the leader of the Republican Party, stole classified documents should worry any American who values a strong military.
Since the boxes were unsecured and Trump may have shown, or sold, some of the nation's top secrets to enemies of the U.S.,  Trump, bolstered by DeSantis' defense of him against the indictment charges, is putting all military personnel in Florida at personal risk.
Florida is a Military Base Stronghold
How many Florida military personnel is DeSantis endangering?
As of September 2017, the state of Florida was home to 92,249 active duty and reserve military personnel. These service men and women represent every branch of the U.S. military and reside at 21 bases located in Florida. This includes Eglin Air Force Base, near Pensacola, the largest Air Force base in the world, covering over 700 acres.
The lesson here is that DeSantis, who served in the U.S. Navy, apparently doesn't care about defending the lives of service members stationed in Florida, who could easily be sent overseas.
Taking his cue from Trump, DeSantis has vilified the U.S. military in Florida, one of the state's largest revenue generators, as well as Disney World, one of the world's top tourist attractions.
Disney in Orlando is an economic powerhouse. The facilities attract a million visitors weekly and employ over 75,000 people. This tourist activity generated over $75 billion in spending in central Florida, according to a  2019 study by Oxford Economics. This breaks down to about $1,000 for every tourist.
Ron DeSantis' War Against the U.S. Military and Disney
By defending Trump against federal charges of violating the Espionage Act, DeSantis has now effectively declared war against the U.S. military in his state and Disney.
He did so because he is a self-centered man who has bulldozed individual liberties for women, gays, professional educators, women who want abortion services, and parents who don't want schools to censor what their children learn.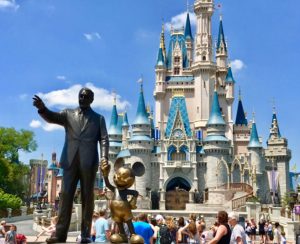 DeSantis has endorsed the attempted Jan. 6, 2021, insurrection against the last election. He is the governor of a state that has serious problems ranging from flooding to a poor public education system, to crime, and the site of some of the nation's highest incidences of consumer and Medicaid-Medicare fraud. 
He now defends making the U.S. military less secure.
DeSantis' role in protecting Trump shows he is unqualified to be commander-in-chief of the U.S. military and governor.  DeSantis views military service personnel as expendable and unworthy of basic national intelligence security precautions.
DeSantis, like Trump, disrespects the military. This should be alarming to the thousands of veterans in Florida who vote Republican under the false and naïve assumption that Republicans are the protectors of the U.S. military.
Republicans in Congress voted to cut military benefits, Social Security, and Medicare, all programs that benefit veterans. Veterans should wake up to the new reality: The Republican Party hates the U.S. military.