Voters can tell the primary in Iowa is getting very tight based on the amount of mud-slinging.  But, based on the latest smear against Democratic front-runner Bernie Sanders in the upcoming Iowa caucus, we can see that the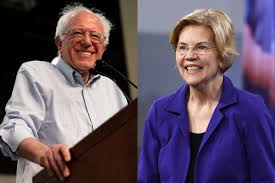 allegations make no sense and were designed to detract from his momentum.
As background, today's reports that Sanders and Elizabeth Warren held a meeting in December 2018 in which Sanders told Warren that a woman would not be electable is clearly a way to turn the female vote against Sanders.  That claim makes no sense since Sanders had already endorsed Hillary Clinton for president.  He would not have done that if he thought she would lose to Trump or be unelectable just because she is a woman.
The other thing to look at in this smear is who does the smear benefit?  The other leading Democrats in the race now are Biden, Mayor Pete, and Warren.  All would benefit if this smear to alienate female voters works, but Biden has the most to gain here.
According to CNN's reporting on this meeting, Warren said she had the "best take" to defeat Donald Trump. Warren then said she could make a strong case against Trump based on the economy and that she would garner votes from more women than other male candidates, including Sanders.
According to the CNN report, "Sanders responded that he did not believe a woman could win." On its face, this is an uncharacteristic statement coming from a lifelong progressive democrat like Sanders.
The CNN story then says: "Many Democrats believe sexism played a role in Hillary Clinton's defeat in the 2016 general election, and voters say they are torn about whether to try again to put a woman in the White House in 2020."
This is a silly statement since Clinton won the popular vote and if it were not for her miscalculation about the Electoral College and her failure to campaign harder in hose key swing states, she would have carried the election.  She would have won and she would have become the first female president.
What's "Identity Politics"?
If you are not familiar with identity politics, here is how Wikipedia defines it: "Identity politics is a political approach and analysis based on people prioritizing the concerns most relevant to their particular racial, religious, ethnic, sexual, social, cultural or other identities, and forming exclusive political alliances with others of this group, instead of engaging in more traditional, broad-based party politics."
In practice, this means a specific group will make their own interests or rights a priority over the larger political group.
Identity politics has been criticized as being divisive by pressing for more rights for some groups over others. While identity politics is a part of the current political debate for the Democrats, there is some truth to the fact that it is divisive.  (Not surprisingly, identity politics is not part of the Republican Party since it is indisputably dominated by white males. who quash interference from any minority groups, except gun owners.)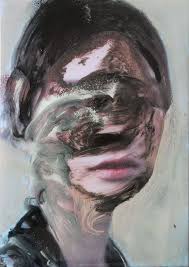 Identity politics, and its offshoot, political correctness, helped fuel Trumpism. The way Trump and his followers positioned it was that giving more rights to women or gays, for example, would come at the expense of other groups, such as white males.
Sanders, as he has for decades, believes in the rights of all groups, including women, so the news today that he would oppose a female candidate is clearly a smear. Also, as a long-time leftist he believes that many injustices and inequalities primarily have an economic cause rather than one based solely on identity politics.  For instance, slavery existed as an economic force as much as a racial one.  If free labor did not exist as the sole basis of this practice, slavery would not have existed in the South.
As to the question over whether Sanders ever said a woman could not be elected president, the question is: How did this smear start, who is perpetuating it and who will it benefit?
All these are open questions now, but the timing and divisiveness of this question about a meeting held 13 months ago show this is an intentional disruption designed to smear the frontrunner, Sanders.