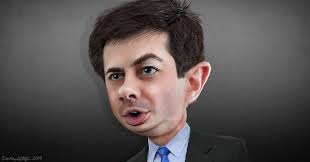 It's no secret that Mayor Pete is a corporate, conservative Democrat and believes that large corporate donations will continue to fuel his campaign.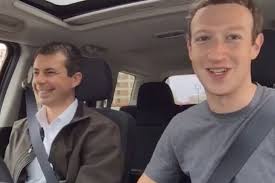 In a recent interview, he said the following in a discussion with a student at an Iowa university, as reported in The Independent newspaper:
"Pete Buttigieg implied that he would take money off billionaires and closed-door fundraisers during a terse exchange with a student activist, amid growing criticism of the Democratic candidate's fundraising strategy.
"The 2020 presidential candidate has come under scrutiny for his decision to take money from wealthy donors after a number of Democrats have pledged to take "big money" out of politics.
"Greg Chung, a student activist from Iowa, challenged Mr. Buttigieg about his fundraising at a campaign event over the weekend.
"I wanted to ask if you think that taking big money out of politics includes not taking money off of billionaires and closed-door fundraisers," Mr. Chung said.
"Mr. Buttigieg flatly replied "No" before immediately turning away to talk to another person."
More Sneaky Stuff From Mayor Pete
Mayor Pete also is holding closed-door meetings with contributors where the press is not invited.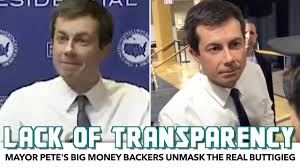 He also may have worked for Blue Cross-Blue Shield of Michigan when he was a McKinsey & Co. consultant. Mayor Pete so far has not disclosed what he did for the secretive consulting firm, but according to Wendall Potter, writing on Twitter, Mayor Pete may have been engaged in firings and other cost-cutting management tactics as a McKinsey consultant.  Potter said he was an executive in the health insurance industry and that McKinsey opted for layoffs, offshoring, and hiking insurance rates.
According to Potter, based on Mayor Pete's employment timeline when he worked at the consulting firm, Blue Cross-Blue Shield of Michigan, the possible McKinsey client, "laid off hundreds of people and increased premiums dramatically not long after.  Those premiums likely led to a lot of people losing their insurance" in Michigan, Potter wrote on Twitter.
A 2007 report by the Attorney General of Michigan entitled "Profits Over People: The Drive To Privatize and Destroy the Social Mission of Blue Cross and Blue Shield" describes how the health insurer caused policyholders to lose coverage. The negative outcomes expressed in this report may have been assisted by the consulting recommendations from McKinsey, Potter wrote.  Potter also said this may be a reason why Mayor Pete is protecting health insurance companies and he expects them to become even larger donors as the campaign moves ahead.
So while Mayor Pete worked for McKinsey when he was in his early 20s, he saw firsthand how the consulting industry worked with its large corporate clients. Their core strategy was cost-cutting and that meant layoffs, outsourcing and raising premiums. Nothing new there.
But Mayor Pete does not seem to see a different insurance approach as he runs for president, as he continues to take donations from insurance companies and hedge funds.  Those are the key industries, along with private equity, that has the most to lose if a progressive presidential candidate wins the nomination.